It is election year in France, but uncertainty surrounding the outcome of the presidential race in April has not dampened international law firm confidence in the French legal market.
Elections always bring uncertainty, especially in an unpredictable political climate. French far-right leader Marine Le Pen was at the time of writing a strong contender to be the country's next president, thanks in part to her pledge to take the eurozone's second largest economy out of the EU and its currency.
If 'Frexit' cannot entirely be ruled out, any incoming president will face pressure from Brussels to implement austerity measures to meet deficit targets, and these could hit the economy, already in the slow lane over the past five years. France is also still reeling from terrorist attacks in Paris and Nice in 2015 and 2016 that did not spare the international legal community: a Hogan Lovells junior lawyer was among the 129 victims killed at the Bataclan concert hall in Paris.
For UK-based international law firms, there is also the longer-term uncertainty of Britain's withdrawal from the EU, which may affect their ability to operate in France.
But aside from the political and economic black clouds, international lawyers based in Paris remain sanguine about business prospects in the French legal market, which is one of the most important in Europe.
Testament to this fact is that the Paris offices of UK and US international firms are their largest in continental Europe (and often among the largest in their global network).

Paris was White & Case's first overseas office when it opened in 1926. It currently employs around 180 lawyers, including more than 40 partners. Linklaters' office in the French capital is the magic circle firm's second-largest by headcount with 170 lawyers, the same number as DLA Piper. Hogan Lovells, meanwhile, has close to 150; Herbert Smith Freehills (HSF) 120. All are continuing to expand.
Paris is an important business and legal hub from where a strong presence in continental Europe and Africa can be established

Denise Diallo, White & Case
International firms with a base in France have benefited from last year's boom in global takeovers, with capital flowing from Asia to Europe, and Europe to the US. Take France's Danone, the world's largest yoghurt producer, which agreed to buy US WhiteWave Foods in a $12.5bn deal.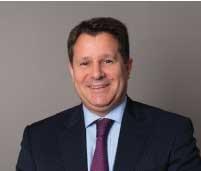 Investors appear unperturbed by Donald Trump's election as US president, the UK's vote to leave the EU, and another recent perceived blow to stability in Europe – Matteo Renzi's November defeat in Italy over a constitutional referendum. Commenting on this year's M&A outlook, Frédéric Bouvet, HSF's newly appointed Paris managing partner, says: 'For 2017, the forecasts are pretty good, even though it's election time.'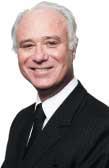 France's legal market is similar to the UK's in that it is centred on the capital – almost half of the country's avocats practise in Paris. But the similarities end there. Services, and in particular the City of London's financial sector, are at the heart of the UK's economic growth. 'But if you look at non-financial companies, the big corporates, they are mainly in France and Germany,' observes Linklaters' Paris managing partner Arnaud de La Cotardière. 'This is why these two markets are crucial.'
De La Cotardière highlights other key aspects of the French legal market. France is the world's sixth-largest economy (or fifth if you prefer, since falling sterling put the UK behind France, the IMF said in October). Paris, owing to the country's colonial heritage, is also an important gateway into Africa and this business has increased strongly over the past decade. 'Africa is developing more and more. There are a lot projects there,' he says. At least a third of Linklaters' 30 Paris-based partners have African matters as part of their work portfolio, he notes.
White & Case Paris executive partner Denise Diallo concurs: 'Paris is also an important business and legal hub from where a strong presence in continental Europe and Africa can be established.'
Activities
While it is too early to speculate on the implications of the French presidential elections, let alone Brexit, international law firms are instead focusing on growing their French business both organically and through lateral hires.
HSF's Paris office saw a 23% increase in turnover in 2016, with corporate, banking and finance among the fastest-growing areas. Bouvet says the Anglo-Australian firm is a 'very well-known' brand in litigation, but 'a bit less' so in M&A and corporate. 'But in Paris we have made a really strong push over the last four years to [grow our corporate practice],' says Bouvet, a corporate lawyer. Bouvet led a team which recently advised French real estate investment trust Gecina on its €1.8bn proposed public offer for Foncière de Paris, a French-listed real estate investment trust. HSF also advised Danone on its negotiations with the shareholders of Michel et Augustin to allow the French multinational to acquire a minority interest in the French premium food brand (the work was led by Hubert Segain, head of corporate in Paris).
The banking and finance practice has also grown 'very rapidly', with the firm now on the panel of six large French banks, up from two four years ago, says Bouvet. Earlier this year, the practice was bolstered with the arrival of banking and finance litigation specialist Antoine Juaristi from Hogan Lovells, along with a five-lawyer team of two counsel and three associates. Juaristi specialises in regulatory finance disputes. HSF also recently boosted its real estate team with the hire of Paris real estate partner David Lacaze from Paul Hastings, as well as a senior lawyer from the US firm.
There are no longer purely local matters, not even in litigation, so it is better to have an international presence. There is no frontier

Arnaud de La Cotardière, Linklaters
Other firms report similar trends. 'We are expecting a significant increase in corporate and transactional work due to the growing interest of Chinese companies and entrepreneurs in the French market,' says Jérôme de Sentenac, managing partner of Ince & Co France. Chinese investors are targeting such sectors as technology, entertainment, fashion and cosmetics. To meet this need, Ince & Co has established a corporate team in France, and a Chinese desk, through the hire of Ghislain de Mareuil, a specialist in corporate and finance transactions, who joined the firm as head of corporate in France at the end of last year.
Last year was 'a strong year in France with positive results, particularly in yacht building, yacht financing and related litigation', de Sentenac notes.
In January Ince & Co became the first international law firm to open in Marseille, its third office in France after Paris and Le Havre, bucking foreign firms' trend of mainly establishing in the capital.
'Marseille is France's main port and the city where most of the country's ship-owning companies are located. The city has attracted a growing number of shipping and yacht services companies,' de Sentenac says. 'This has turned Marseille into a hub for shipping and trading activities involving the Mediterranean and north and west Africa,' he explains. Ince & Co is advising the liability insurers of the Grand Port Maritime de Marseille in an ongoing case which relates to the mooring failure accident of the car ferry Napoléon Bonaparte in October 2012.
Diallo at White & Case says: 'In recent years our Paris office has gone from strength to strength, with strong organic growth and key lateral partner hires expanding and strengthening our capabilities in areas such as capital markets, financial restructuring and insolvency, white-collar crime and regulatory.' The arrival last year of partner Yann Utzschneider from France's Gide Loyrette Nouel bolstered the competition, EU law and economic regulation practice in Paris. Recent highlights of the firm's Paris work include advising a group of banks on the 100% debt-financed acquisition of WhiteWave Foods by Danone, including a $13.1bn bridge loan facility and a $5.5bn offering.
Hogan Lovells is equally upbeat about France. The Paris office, which is its fourth-largest, has existed since the merger of London-based Lovells and Washington DC's Hogan & Hartson in May 2010 (although the two legacy firms had been in France for many years).
Marie-Aimée de Dampierre, managing partner of the Paris office, reports revenues expanding 4% last year, after 'very strong growth' in 2015 of 17%. In January, the firm promoted three partners: Thomas Kendra in international arbitration; Katia Merlini in international debt capital markets; and Jane Seager in intellectual property. The international debt capital markets team recently advised France's electric utility EDF on multiple bond issues amounting to €5bn; while the corporate practice advised Indonesia's Pertamina in relation to the acquisition of Maurel & Prom, France's second-biggest oil and gas company listed on the Paris stock exchange.
In Paris, Hogan Lovells focuses on four regulated sectors: life sciences; TMT; energy; and financial institutions. The four industry groups comprise lawyers from various disciplines, and have their own budgets, and a five-year business plan focusing on topics such as cybersecurity, drones, data privacy, digital health and block-chain.
DLA Piper also specialises in sectors such as life sciences, financial services, insurance, energy, and hotel and leisure. This comes with a 'full-service' offering, following the merger in October 2012 of French private equity and M&A boutique Frieh Bouhénic and its Paris office.
'Over the past four years the Paris office has tripled the number of lawyers and almost quadrupled its revenue,' says Michel Frieh, the managing partner of DLA Piper France.
This is the result of 'synergies' between the office's eight departments, including employment, private equity and M&A, and IPT, which all generated 'strong growth' for the firm. Lateral hires and partner promotions have also led to 'substantial growth' in the finance and projects practices and a 'surge' in arbitration, Frieh says.
'Our sector approach and our geographical focus on Africa should ensure the continuing growth of our office in the coming years as well,' Frieh adds. That includes the Organisation pour l'Harmonisation en Afrique du Droit des Affaires (OHADA), and the rest of Francophone Africa. OHADA harmonises the system of business law of 17 Francophone African states, and borrows from French law, including corporate law, insolvency and arbitration.
Frieh cites the examples of two recent Africa-related disputes: a DLA Piper global team, led by Paris-based partners, is representing the Republic of Guinea in multi-billion-dollar International Centre for Settlement of Investment Disputes (ICSID) arbitrations brought by BSG Resources (the mining arm of the business empire of Beny Steinmetz, the Israeli billionaire) that claims expropriation of a mining concession and related rights in Guinea. It is also representing French engineering group Technip in its ICC $1.5bn dispute against Algeria's Sonatrach, the state oil company, relating to the cancellation of a refinery upgrade.
The International Chamber of Commerce court of arbitration in Paris is one of the world's most renowned arbitral institutions. The aggregate value of all disputes pending before the ICC court stood at a record $286bn at the end of 2015, according to the latest available figures.
Consequently, international firms based in the French capital tend to have sizeable litigation and international arbitration teams. HSF's Paris-based dispute resolution department comprises five partners, four of counsel and 35 associates. It is advising a 'leading' west-African oil and gas company in a dispute against a local company, in which it is also a shareholder, which is distributing its products in the OHADA zone; the dispute has given rise to two pending ICC arbitrations, among other proceedings. It is also advising a Spanish construction company in an ICC dispute against a public Algerian company in relation to construction matters in Algeria, in which the claim concerns issues relating to additional works and delays.
Although arbitral institutions such as the ICC and the London Court of International Arbitration increasingly compete for users and international cases, for international firms with offices in both London and Paris that is a plus. 'Depending on what the client wants, we can provide both options,' Bouvet says. 'Our litigation practice group is very international.'
The Law Society, City of London Law Society and Bar Council are all actively looking to defend the position of UK lawyers post-Brexit

David Patient, Travers Smith
De La Cotardière, a litigation and arbitration partner, says there is an international aspect in around three-quarters of his litigation cases. 'There are no longer purely local matters, not even in litigation, so it is better to have an international presence,' he says. In French or African court cases, he often needs assistance from colleagues around the world, including the UK, Germany, the US and even Singapore. 'There is no frontier,' he says.
Africa does not just generate contentious work for Paris-based international firms. 'We have a lot of projects in energy, including oil and gas, and infrastructure such as roads,' says de La Cotardière. That brings work for the firm's project finance, corporate and banking, litigation and arbitration teams. The Paris office works closely with other offices within Linklaters' global network, particularly London and Lisbon, to cover the whole of Africa. The magic circle firm does not have offices on the continent, preferring instead 'non-official alliances' with local outfits. 'We work very well with local firms, so there is no competition between us,' de La Cotardière says. Recent work highlights include advising CGN Europe Energy, the French subsidiary of the Chinese nuclear giant General Nuclear Power Group, on the acquisition from Italy's Chemtech Solar of its 90% interest in Groupe Solaria Kima Afrique et Associés, the Senegalese company operating what is set to become the largest solar power plant in Senegal.
Aside from Africa, Linklaters' Paris office has seen growth 'across the board', to include restructuring and employment, partly as a result of the socialist government's new labour reforms that give individual companies more freedom over hiring, firing, pay and working hours. The firm also points to other areas such as IP/TMT, real estate investment and project finance. Earlier this year the Paris office advised French sovereign debt issuance agency, Agence France Trésor on the emission of the first French 'green' bonds; and Aéroports de Paris and Vinci Airports in the context of the privatisation and the financing of Santiago international airport's extension in Chile.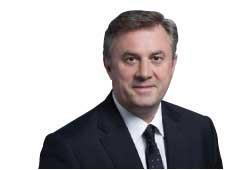 International firms with a much smaller footprint in the French capital are also reaping benefits from their presence there. City-based Travers Smith opened an office in Paris in 1999 that now has a staff of four: one partner, two associates and a trainee. 'We are unique because we are the only English law firm that only practises English law in Paris, and we are the only firm that has been doing that for 18 years,' says managing partner David Patient. The firm principally advises French corporate clients on English law-governed transactions around the world, he explains. 'We have an international strategy, which is only to practise English law, and as a result there is no real need to have a large team of English lawyers sitting in Paris when a lot of work can be done out of the London office.
'Strategically, [the office] has served us very well over the last 18 years, and makes a very positive contribution to the work that we do and our ability to build strong relations with local law firms and corporate entities,' Patient concludes. Its French clients come from a wide variety of sectors: telecommunications (Orange); oil and gas (Maurel & Prom); luxury goods (LVMH Moët Hennessy Louis Vuitton SE); and agriculture (Vilmorin & Cie).
Défis
So what are the challenges for UK and US firms in France? Over many years, they have built strong brands and compete against top French firms such as Bredin Prat, Darrois Villey Maillot Brochier, and Gide Loyrette Nouel, which has more than 600 lawyers across the world.
Linklaters, for example, competes with both international firms and homegrown outfits such as Bredin Prat, de La Cotardière notes, adding that 90% of Linklaters' lawyers in Paris are French. 'We are seen as a French firm,' he says, 'but we are also benefiting from being international.'
'To our French clients, we are not hindered by nor perceived to be a "foreign" firm,' Frieh argues, adding: 'DLA Piper is well-known internationally as an Anglo-American firm, and that gives us certain advantages in [France].' This includes 'ample access to the US market. We are in fact a go-to adviser for US clients that are looking to the French and EU market for growth opportunities.'
International firms, particularly Anglo-Saxon, have been 'very successful' in France, Bouvet notes. But in recent years, partly as a result of the financial crisis, an increasing number of associates who did not make it to partner (or partners looking for new challenges) have left established firms to set up commercial law boutiques. These include Dethomas Peltier Juvigny & Associés, BDGS Associés, Villey Girard Grolleaud, and Betto Seraglini. 'Those boutiques are definitely competing with us in the domestic market. They have much lower costs [than us] and they can be more aggressive on pricing.' Boutiques compete in a variety of areas, including banking, corporate and litigation, Bouvet says. 'We know it, and are becoming more aggressive [ourselves],' he concludes.
Brexit
Regardless of size, English and US law firms running their European operations from the UK have one main challenge in common: the potential ramifications of Brexit.
Since 1998, the EU's Establishment of Lawyers Directive 98/5/C has allowed lawyers qualified in one member state to practise local law across all the other countries in the economic bloc. Many UK firms have also set up branch offices, or separate practices within the EU, through access to the single market.
With the future of practising rights front of mind, the Law Society regularly meets with the French National Bar Council and the Paris Bar. A seminar held jointly with the Paris Bar is planned for May. On the agenda are Brexit, business and human rights, technology and data protection.
Currently, there are over 2,100 foreign lawyers in France. More than half come from other EU member states, a contingent that has been growing at an average annual rate of 6% in 10 years; and three-quarters of these European foreign lawyers practise under the French title of avocat, according to French National Bar Council statistics issued in September 2016.
The establishment directive may no longer apply when the UK exits the EU, and it is worth noting that France was not an enthusiastic supporter of it. France was among a small group of member states which failed to implement the directive by the deadline of 14 March 2000. This resulted in the European Commission bringing an action against France, as well as Spain and Ireland, and after a European Court of Justice ruling against France in 2002, it was implemented in the country four years late.
There are restrictions for non-EU firms in France. For example, they are not permitted to establish branch offices under their own names; and they cannot form partnerships with or hire French lawyers, according to the International Bar Association.
The existing rights of UK solicitors and firms 'may well be affected in the future but at the moment, there has been no change to the status of solicitors working in the EU,' the SRA said in recent guidance on exiting the 28-member bloc.
'It is all pretty uncertain at the moment,' Patient says of the issues facing UK law firms with a base in Paris, including their ability to continue to operate under the directive. But Paris-based lawyers to whom the Gazette spoke are reasonably confident a solution will present itself to allow English lawyers to continue to practise in France (and vice versa).
'The Law Society, City of London Law Society and Bar Council are all actively looking to defend the position of UK lawyers post-Brexit,' Patient says.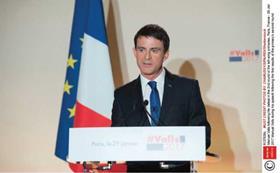 The other side of the coin is that the UK's vote to leave the EU may benefit international law firms' French operations as Paris vies to secure some of London's financial business post-Brexit (alongside Frankfurt and other EU cities). The French capital has made a bid to lure City of London bankers with one of Europe's most favourable tax regimes for expats, among other incentives. 'We want to build the financial capital of the future,' then prime minister Manuel Valls said in July after the Brexit vote.
'There might be opportunities in the financial sector since a number of banks may relocate teams to Paris or elsewhere in Europe, owing to "passporting" issues in financial services,' Bouvet says, although he believes measures will be taken to ensure 'the City will remain the City'.
Many lawyers will of course hope that this will be the case since revenues will suffer if the UK capital's financial services sector shrinks as a result of Brexit. But legal outfits with strong outposts in both London and Paris (as well as Frankfurt) can at least hedge their bets.
There might be opportunities in the financial sector since a number of banks may relocate teams to Paris or elsewhere in Europe, owing to 'passporting' issues in financial services

Frédéric Bouvet, Herbert Smith Freehills
'We work across multiple jurisdictions for global clients, which spreads the risk of regional and local political events, such as Brexit,' says De Sentenac, reflecting the thinking of other firms.
Brexit and the imminent presidential elections mean these are particularly unpredictable times for Anglo-Saxon firms in France. But it looks likely there will continue to be plenty of work for them in the wealthy, mature economy strategically placed for business in Europe and Africa. And no doubt some will be hoping that plus ça change, plus c'est la même chose.
Number of lawyers - 62,073
Number of foreign lawyers practising in France (51.6% from the EU) - 2,102
Percentage of country's avocats represented by Paris bar (one of 161 French bars) - 41.7%
Lawyers per 100,000 inhabitants - 95
French bars' aggregate revenues - €4.3bn
Average annual income of the profession - €75,663
Median income - €45,388
Marialuisa Taddia is a freelance journalist