Law firms are responding to reports of a harder market for indemnity cover in 2019. Eduardo Reyes canvasses solicitors and brokers for their latest take on renewal conditions
THE LOW DOWN
Solicitors' professional indemnity insurance has a chequered history. After several years of 'benign' conditions, the market is again hardening. While unrated insurers have disappeared, taking with them the prospect of convulsions which once threatened the stability of the market, rates are going up. Not for everyone though – can law firms really box clever to keep the cost of PII down? And if firms are doing well, must premiums rise with turnover? The answer to both questions is 'not necessarily'. Firms are working harder to demonstrate that their risk profile is under control, and the market has not yet taken a settled view on leading negligence cases. Meanwhile, the advent of 'freelance' solicitors, with a level of cover yet to be properly established, adds a further layer of fresh uncertainty.
This year's professional indemnity insurance (PII) renewal rounds follow several where 'benign' conditions prevailed. But, as a Gazette roundtable discussion earlier this year related, the market appears less predictable in 2019. We asked the experts for an update.
Hardening market
'The professional indemnity market is significantly hardening this year with most insurers expecting a rate increase of around 10%,' says Patrick Bullen-Smith, head of professions at broker Hera Indemnity. 'The increase is due to the general hardening of the insurance market and the reduced capacity of a number of participating insurers.'
'The market for PII and risk solutions in the legal sector has operated the same way for years,' says Richard Brown, chair of insurance intermediary New Eden. 'It looked only at the historical risk associated with the type of work carried out to determine the base premium that firms should pay.'
That method, Brown adds, should be open to challenge: 'It's fast becoming crystal clear that this model is no longer fit for purpose, with already daunting premiums continuing to rise for even the most well-run, claims-averse firms.'
Act quickly
Bullen-Smith advises: 'This year it is even more imperative that firms address their PII renewal as soon as possible.'
First quote shock
Professional services lawyer Paul Bennett, partner at Bennett Briegal, says: 'Currently the hardening market is coming as a shock to some firms.' It is something of a wake-up call, he notes: 'Good risk management, good compliance processes and an emphasis on training are helping firms get the quotes down, but I have spoken to a few firms who only included this when the first quotes back came as shock.'
Lack of uniformity
To state 2019 is a 'harder market' glosses over what is still a wide variety of experiences. 'There is no uniformity across the leading insurers,' Brian Boehmer, partner at broker Lockton , says. 'Each insurer will have different appetites. Naturally there will be some common themes and questions posed where insurers have experienced similar losses, but appetites will vary quite considerably.'
Detailed presentations
Given the tougher market, Rebecca Atkinson, Howard Kennedy's director of risk and compliance, suggests: 'Firms should counteract this as much as possible by presenting well to insurers, taking care over the proposal form, being up front about prior claims and how changes have been made to prevent reoccurrence, and where possible provide a face-to-face presentation to insurers. This is a firm's opportunity to shine. Present well and it should be reflected in premium price.'
In addition, Bennett suggests: 'External training and audits of how the firm does things can help a firm showcase they are doing the right things. This is cheaper than the reputational risk of an incident or claim. It is important to include this in the proposal form or supporting document because it showcases [the fact that] good habits are embedded.'
Higher income, higher rates?
When fee income goes up, commonly PII rates do too. As Lockton's Boehmer notes: 'It is likely that if fee income has increased insurers will at least wish to proportionally increase the premium charged.'
Is this inevitable? Hewitsons partner Rebecca Austin suggests not, despite the general trend.
'On a percentage basis,' she relates, 'while we've seen growth in the turnover, this has not automatically led to an increase in the rate… because of the ongoing work that we do in our risk and compliance team but also as a reflection of the firm's good client base and how staff engage with the risk and compliance team, responding to the open door policy… raising any concerns that they may have.'
Extra insurance
It is not the most popular subject to broach as PII rates rise, but many firms feel compelled to add cover for eventualities not covered by PII policies. Bennett says: 'Cyber-risk and directors and officers (D&O) insurance, both of which are outside the scope of the SRA minimum terms, are increasingly being discussed by the law firms we advise. The increased awareness of both is encouraging as it shows that law firm leaders are thinking about the bigger picture.'
Cyber-risk insurance will not cover the monetary hit of a fraud, but it is put in place to ensure professional support for recovery of control over the IT system. Demand for D&O reflects well-publicised risks partners and principals face that result from the operation of the business.
'Problem' of freelance solicitors
Law Society Council member Sundeep Bhatia warns: 'The decision by the Legal Services Board to allow the SRA proposals for solicitors to work in unregulated businesses, and for the creation of freelance solicitors, is sure to be a great disruptor to the insurance market.
'There will, inevitably, be confusion for the poor consumer [see p22] who in all likelihood will not understand the difference in the status of solicitor instructed and the level of insurance carried.'
A year or more?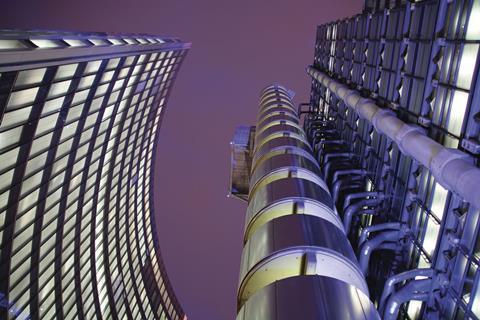 Brian Boehmer, partner at broker Lockton, says: 'Most insurers seem [reluctant] to offer extended periods on a straight pro rata basis if practices wish for a longer-duration policy, and effectively to fix pricing for a longer period. Insurers will then look to charge a little more to hedge potential rate increases.'
Some, though, have thought carefully about how to stay with the longer policies they have come to prefer.
'We have been able to renew on 18-month policies for several years,' Hewitsons partner Rebecca Austin says. 'This appears to be bucking the trend in the market.' The firm wants to hold on to its 18-month policy for important reasons, she continues. This choice 'provides for certainty so far as the policy premium [is concerned] and also reduces the burden of the renewal, because you are only renewing every 18 months rather than every 12.
'We work to build relationships with our insurers. We do not "swap" insurers lightly. We engage with any risk management offering they have (for example seminars). We work hard internally to spot any trends and address issues as they arise. We have a good claims record even though much of the work we do falls within high-risk categories, being property-based. We are also Lexcel- and CQS-accredited.'
The consequences for the solicitor profession appear far-reaching, suggests Barlow Robbins senior associate Esther Millard: 'At the outset, a claimant will need to establish whether or not their former solicitor was regulated by the SRA; whether they were obliged to, and in fact did, carry PII insurance that came up to the SRA's minimum terms. If not, what level of PII cover did they have, and even, in the case of a freelance solicitor carrying out non-regulated activities, [did they have] any PII in place at all.'
This will add another level of uncertainty and complexity to the early stages of a professional negligence claim. 'In some cases,' she adds, 'these proposals may leave would-be claimants with a choice between suing an uninsured solicitor (most likely leading to the solicitor's bankruptcy and minimal recovery for the claimant), or abandoning the claim altogether. This will do nothing to enhance the reputation of the profession.'
Still a shock at Dreamvar?
The market is still reacting to two leading professional liability decisions: Dreamvar and Perry v Raleys, which affected the extent to which solicitors are likely to be exposed to claims against their PII.
'The impact will be rather swings-and-roundabouts,' Millard observes. 'On the one hand, Dreamvar showed that even the most diligent of solicitors may not be able to escape liability (in that case, for breach of trust arising out of third-party fraud) where they have a professional indemnity insurer able and best-placed to carry the can.
'On the other hand, in Perry v Raleys, the Supreme Court demonstrated that there are limits to the application of the loss-of-chance doctrine: if the claimant could not have pursued the lost claim honestly, then their former solicitors will not be held liable for the lost chance of pursuing it.'
Wellbeing focus lowers risks
Law firms could see PII renewal as a process that reinforces good behaviour in firms, rather than just being an expensive chore. A firm being well-run supports 'wellbeing'. Bennett Briegal's Paul Bennett references 'the talk of toxic cultures within law firms in the legal press following recent cases, and the wellbeing agenda having more prominence', as a professional issue that reminds 'insurers that stressed staff are a higher risk, so firms who can show they are a good place to work will benefit'.



Features editor