Legal employers are deploying a range of techniques to ensure they attract the best aspiring lawyers regardless of background.
New recruitment techniques such as CV-blind interviewing, unconscious bias training and situational judgement tests are being introduced to increase social mobility and diversity among trainee solicitors – but are these just cosmetic changes or will they make a real difference?
Significant strides have been made to increase access to the profession – the latest Diversity League Table from the Black Solicitors Network (BSN) puts women trainees at 56% and ethnic minority trainees at 17% – though it still is not filtering through to the higher echelons.
Measuring improvements in social mobility is more difficult, with widespread concern that any successes may be hit by the 'double whammy' of increased student debt and fewer training contracts.
Research for the Sutton Trust has calculated that students are leaving university with an average debt of £44,000. It estimates that the average lawyer will still be repaying their student loan into their 40s – and that is before they commit to the cost of the Legal Practice Course.
However, there is a real drive among law firms and in-house legal teams to make sure they attract applicants from all backgrounds and do not miss out on good candidates because of the way their recruitment processes are structured.
Other initiatives include: the Law Society's Diversity and Inclusion Charter; the Prime commitment to offer work experience; Aspiring Solicitors, a new online platform dedicated to improving diversity; and Rare, which connects exceptional people from diverse backgrounds with careers in top organisations.
Firms are also working with charities, such as the Sutton Trust, which encourages disadvantaged young people to access education and career opportunities they might not otherwise believe are open to them.
This focus is paying off. Clifford Chance beat employers from 15 other sectors to become the first law firm to win the Graduate Employer of the Year title in the National Graduate Recruitment Awards 2014, now in its 10th year. Allen & Overy was voted the most popular law firm by students for the ninth year running, while Simmons & Simmons came second in the new Advancement of Social Mobility Award.
Chris Phillips, UK information and research director of the graduate jobsite TARGETjobs, which runs the awards, says the legal sector stands out from others because firms are prepared to work with rivals on diversity initiatives.
He says the judges chose Clifford Chance for the top award for several reasons, including the firm's new programme to help trainees remain resilient under pressure and a selection process which has seen it increase the number of universities it targets from 27 to 56.
While CVs remain an important part of the initial selection process, Clifford Chance became the first law firm to adopt CV-blind interviewing so that those conducting final interviews know only the candidate's name. This reduces the possibility of bias for or against candidates from particular backgrounds.
'As one of an elite group of employers,' says Phillips, 'you would expect Clifford Chance to have excellent recruitment practices. But it also clearly has a genuine and longstanding interest in recruiting exceptional undergraduates, and its interest in social mobility struck a chord with the judges.'
While some firms – such as City firm Macfarlanes and US giant Mayer Brown – are introducing similar CV-blind techniques, others are not planning to go down that route.
Freshfields Bruckhaus Deringer takes on 90 trainees a year, with its current cohort recruited from 50 universities. Head of graduate recruitment Elizabeth Cope says its processes are fair, with candidates going through two interviews, each one with a partner and an associate.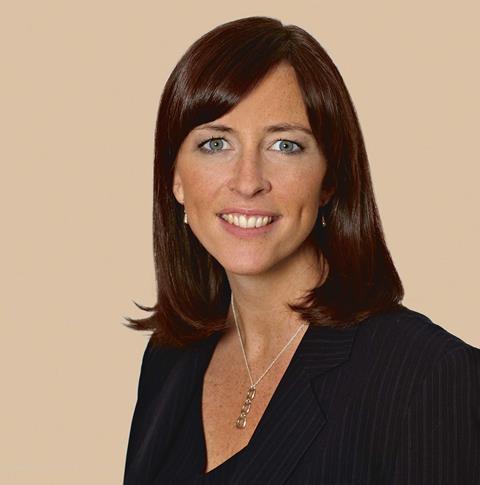 I struggle with how you can address the social mobility agenda if you have a rigid screening policy on grades. It is much more time-intensive but it means a richer spread of candidates

Elizabeth Cope, Freshfield Bruckhaus Deringer
'We started sessions with an external provider last year,' she says, 'which draw interviewers' attention to unconscious bias. They also look at how you can do your best as a recruiter to avoid those traps, which led us to tighten certain aspects of our recruitment process.'
The firm is also part of Rare's working group on contextual recruitment, which recognises that achievement is relative rather than absolute. It looked at how university admissions use contextual data on social, educational and family background and how that could work for employers.
'Putting someone's education and socio-economic background into context when you review their CV is important,' says Cope, 'because it may have influenced their experiences – they may not have had access to extra-curricular opportunities or they may have poor A-level grades but performed above average for their school. But it is still early days and I am not sure where we go with this as an industry.'
The firm receives 2,000 applications. 'We don't use a filter,' she notes. 'I struggle with how you can address the social mobility agenda if you have a rigid screening policy on grades. It is much more time-intensive but it means a richer spread of candidates.'
A recent survey of 380 law graduates by Proceed UK, an online recruitment platform, found only one in 10 had applied for jobs in magic circle firms, compared with over one-third looking to regional and niche firms for their first role.
Cope says one of the reasons Freshfields is a founding member of Aspiring Solicitors is because it wants to attract the best talent, whatever the university or background: 'That can sound a bit empty unless you work with outreach organisations like this which can give you access to these students and broker a relationship between you.'
However, she is also keen to stress that the firm is not going to stop focusing on universities from which it has recruited in the past, many of which have their own 'pretty aggressive' government targets to improve diversity.
'We are a small team, so it is about being cannier with our time and widening the net without excluding anybody we would always have expected to apply to us,' she says.
A newcomer to the market, Aspiring Solicitors is tapping into that drive to improve diversity, with recent affiliates including a US and a regional practice, a global bank and a government organisation.
Founder Chris White, 29, a former Norton Rose Fulbright corporate associate, offers members free advice on CVs and training contract applications, interviews and assessment days.
'While I focus on underrepresented groups, I also help many from well-represented groups in the hope they too will go through their careers committed to improving diversity.'
He knows what it is like to overcome barriers, including his working-class background, his education – state school, non-Russell Group university – and no contacts for work experience: 'My Essex accent alone caused me difficulties and I thought how terrible it is that students can lose out because of something which has nothing to do with their ability or personality.'
Rare, set up in 2005, offers candidates from diverse backgrounds free, one-to-one personal development sessions. It was also selected to run the Sutton Trust's new Pathways Plus scheme to help talented first-year undergraduates get vacation schemes.
Founder Raphael Mokades says the legal sector now makes up about 40% of its revenue, with firms paying a set annual fee. 'They can hire 20, one or none – we are not a recruitment agency,' he explains. 'The people we support apply to the firms of their choice in the same way as any other candidate.
'There are no back doors or shortcuts through us, so the candidates know that if they get a training contract it is on their own merits. Firms know if an applicant is one of ours so they can monitor it, but individual interviewers will only know if the candidate mentions it.'
Law firms are particularly interested in social mobility, says Mokades. 'This is about class, which makes sense in a British context in a way which isn't as obvious in organisations headquartered in the US or Germany. Partnerships are also more conducive to a really serious commitment to diversity because it is personal – it is not just about the business benefit, but about your firm doing the right thing.'
The apprentices
With the growing interest in legal apprenticeships, firms will have to develop a way of identifying the raw potential of school leavers.
Alan Woods, former group chief executive of Skills for Justice, is the University of Law's new adviser on legal apprenticeships. He will be working with legal employers to extend alternative routes to legal qualifications.
'Many of those applying will only be 17 or 18 so firms will need a process based on strengths not competencies,' he says.
Firms generally work with specialist apprenticeship training and recruitment providers which have their own equality and diversity policies.
Parabis Law is about to select its third batch of apprentices for its two-year level 2 apprenticeship in legal business administration at its Leeds and Manchester offices. All seven of the first cohort have stayed and are taking further qualifications.
The group's head of resourcing, Jonathan Kay, says it looks for 'strong interpersonal and communication skills, a positive work ethic, an eye for detail and common sense: 'What you have to do is build a system you are confident tests for those abilities.'
He says the group has been 'staggered' by how good the applicants are. 'The biggest issue we have is with their parents, who are obsessed with them going to university and becoming a solicitor,' he says. 'It is the 18- and 19-year-olds who are far more open to alternative routes to a career in law and realise being a solicitor isn't the be all and end all.'
Weightmans has just recruited its 16th apprentice since last summer and was the first to appoint a level 4 apprentice.
Learning and development trainer Denise Wright says: 'We focus on their drive and motivation for a career in law and on qualities which we can support and develop over time.'
Rare offers unconscious bias training to all its sectors but it is almost exclusively taken up by law firms. 'There is a real appetite,' he says, 'to get this right and have the best employment strategies and the best possible workforce.'
The big City practices are not alone in wanting to widen their reach.
National litigation defendant practice Weightmans recruits 16 trainees a year from around 1,200 applicants. It is flexible on degree subjects and grades, and does not score on universities.
Learning and development trainer Denise Wright says: 'As signatories to the Diversity and Inclusion Charter, we are extremely focused upon equality and diversity when recruiting trainees. It doesn't make any sense to apply criteria which could narrow our selection of candidates. Instead we advertise widely – including Able, the disability lifestyle magazine – which means we reach the widest number of candidates.'
McMillan Williams, which has 14 offices in London and southern England, took part in the BSN league tables for the first time last year as a way of benchmarking where the firm stood compared to City firms. It came first overall in the demographic table, reflecting the level of ethnic and gender diversity across its partners, assistants and trainees.
The firm employs about 19 trainees and 22 paralegals, with another eight paralegals starting between now and July. It recruits post-LPC, with aspiring trainees working as paralegals for at least a year to show where their strengths lie.
Chief operating officer Dionne Allen is responsible for graduate recruitment. 'We made a conscious decision to recruit from the locality because it means those joining know the area,' she says. 'And, because of where our offices are, it means we recruit from a very diverse pool of applicants.'
She acknowledges that having a business model which includes so many paralegals and trainees means salaries – £14,800 for paralegals and the Law Society minimum for trainees – are tight. 'I have said to our managing partner that we need to review salaries, because we expect our staff to run cars and don't want to fall into the trap of excluding people from poorer backgrounds.'
Parabis Law, which has 53 trainee solicitors, runs two recruitment processes. The first is for internal candidates based in its volume business in the north, where law and LPC graduates spend a minimum of 12 months as paralegals. If successful, they can then apply for one of the graduate pathways to become a technical analyst, trainee team manager or trainee solicitor.
Head of resourcing Jonathan Kay says students are weighing up the investment in doing the LPC versus the return, and there is a 'shift away from being a solicitor to wanting a career in law'. The second process is open to both internal and external candidates to go into their London teams.
'We had 300-plus applicants who met the academic criteria last year and we took nine,' he says. 'We were rejecting people with three As [at A-level] and a 2:1 from Durham. What we were looking for was whether they had shown an interest in our specialist area of insurance litigation by taking relevant electives or working in this area, as we didn't want to waste a place in the assessment centre on someone who was just using us a fall-back position.'
Ensuring open recruitment processes is just as important for in-house roles.
The headline from the latest Government Legal Service (GLS) recruitment campaign for 38 trainees is that it is dropping its minimum academic criterion to a 2:2.
Communications officer James Murphy says the GLS's training principals' forum felt that sticking to a 2:1 minimum degree had resulted in it missing out on potentially good candidates in previous years.
The recruitment process runs from 1-31 July for the application form and online situational judgment test – 15 hypothetical situations with a list of possible reactions – to be submitted. Successful applicants will then have to pass online verbal reasoning and critical reasoning tests before going on to an assessment centre.
At the interview stage, interviewers are provided with the candidates' names, an indication of degree subject and any postgraduate study, and details of work experience. No other information is given and places are offered to the highest-scoring candidates on a top-down basis.
The GLS monitors the diversity of applicants but does not yet collect social diversity data. Of the 3,030 people who applied last year for 41 places, 61% were female and 26% from BME backgrounds.
Some 110 candidates attended the assessment centre, 52 passed and offers were made to the highest scoring 41 candidates – 51% female, 21% BME and 3% who stated that they had a disability. The successful candidates came from 26 different universities.
Kent Legal Services, the in-house legal team at Kent County Council, recently advertised four training contracts. Of the 66 who applied, 17 were interviewed and two appointed, with plans for another recruitment round.
Training principal James Pigott says the council has very strict equality and diversity policies and subscribes to a 'two ticks' policy in relation to disability. If a disabled candidate meets the minimum criteria – that is, they have completed their LPC and correctly answer five questions about Kent Legal Services – they are interviewed.
At least one of the shortlisting or interviewing panel will have done equality and diversity training, including unconscious bias training. 'It is genuinely valuable in raising awareness if you are making assumptions about someone,' he says.
For Sophia Dirir, chair of the JLD, it is positive news that firms and in-house teams are looking for solutions to diversity issues. But there is still much to be done, she says, particularly in private practice to stop 'top-down unconscious bias' resulting in senior staff recruiting in their own image.
She is also concerned that techniques such as CV-blind interviewing could just hide the problem if there is still bias when it comes to future internal promotions.
'A more long-term approach,' she argues, 'would be to ensure greater diversity at senior levels and encourage an ethos of openness throughout the organisation.'
Where social mobility programmes can help is in opening up new opportunities. The Legal Education Fund is planning to pilot a fellowship programme where it will fund up to 10 LPC graduates to train with law centres while adopting a project that will help their centre develop.
'What social mobility programmes aren't about,' stresses the fund's chief executive Alan Humphreys, 'is dropping standards or having quotas.'
Looking to the future, improving diversity is one of the drivers behind the Solicitors Regulation Authority's plans for legal education and training, which will shift the regulatory focus from the journey to the point of qualification. John Wotton, chair of the Law Society's education and training committee, says it will be crucial that the changes encourage greater equality for those who are able and ambitious without inadvertently raising new barriers.
For White, the profession is at a pivotal moment: 'The progress we have made at the junior end is under threat and we have to ensure the improvements that have been made seep through to the senior roles, because the statistics there are nothing short of terrible.'
So while social mobility may be the buzz-term of the moment, it will take a real belief in the value of change for it to spread across the profession.
Grania Langdon-Down is a freelance journalist