Freshfields' work for third-party interveners picked up the Law Society Excellence Award for pro bono this year
Third party interveners – often charities – apply to a court to intervene in a case where the proposed intervener can bring something extra of value to the court deciding the case. Often these cases are in the higher courts and become leading cases in their area, affecting not just the individual parties to the dispute but leading to wider systemic changes. That is one reason why, especially in cases involving a public body, a third-party intervention can often bring a perspective which is useful to the court – the state body will usually have a direct interest in the potential systemic implications of a case but an individual party often does not.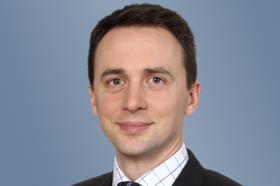 This is a part of our pro bono practice of which I am particularly proud, having worked hard with our dispute resolution group to develop it over the last twelve years. Over the last year alone (the relevant period for the Law Society Awards) we have worked 1,500 pro bono hours on nine interventions – and in total we have worked on 50 interventions, for 19 leading charities, in various courts including the UK Supreme Court, Court of Appeal, Administrative Court, Upper Tribunal, as well as in references to the Court of Justice of the European Union and in cases before the Strasbourg human rights court. In the UK Supreme Court alone we have acted in 19 interventions since the court was established in 2009, more than any other private practice firm.
We of course do all the usual work of a solicitor in a case, including instructing some fabulous barristers, with whom it is always a great experience to work. We often bring in a cross-practice or cross-border team to assist within the firm: in a recent case for Shelter we made Freedom of Information Act requests of every local authority and analysed the responses; in other cases we use our network of European offices to do research to develop comparative legal arguments.
We will continue to develop this leading practice, and, in the collaborative spirit of the pro bono sector, have been keen to share our expertise for the benefit of charities and other firms who wish to offer pro bono assistance in this area. We co-authored (with JUSTICE) the leading guide to intervening, 'To assist the court' – 96 pages of authoritative guidance and analysis, including precedents based on our experience, available for free online.
We're grateful to the Law Society and to the judges for recognising this part of our practice, and thank all of our lawyers who have worked on these important cases over the years.
Paul Yates is counsel at Freshfields and head of the firm's pro bono practice