Unlike the UK, Germany has several heavyweight business centres. So foreign firms hoping to crack the market need to know who they want to advise, writes Marialuisa Taddia.
Where your offices are in Germany matters – and getting it right is not easy. Unlike the UK, which has one main legal hub – London – Germany's more diversified economy and decentralised system of government mean firms have a much wider choice of locations: from the northern maritime city of Hamburg to the eastern capital and Düsseldorf in the western industrial heartland; and from the central financial district of Frankfurt to Munich in the wealthy south. But firms must choose carefully: they cannot just pick one or two hubs and hope for the best.
Earlier this month global firm Dentons opened an office in Munich, its third after Berlin and Frankfurt. Germany managing partner Andreas Ziegenhagen explained that this was about easy access to important but geographically dispersed markets: 'Munich is about three and a half hours by train [to Frankfurt]. Frankfurt to Düsseldorf is only a 90-minute train journey, every hour, and it's [roughly] the same from Berlin to Hamburg.' In short, where you put your pin on the map really counts.
The difficulty of choosing the right location enhances the commercial risks, as highlighted with the recent office closures by White & Case, Orrick Herrington & Sutcliffe, Olswang and Freshfields Bruckhaus Deringer, which is merging its Cologne and Düsseldorf offices. 'People in Düsseldorf and Cologne have a 30-minute [commute] if they work in Düsseldorf and live in Cologne and vice versa,' Ziegenhagen observes. 'We would never think of opening an office in Cologne and Düsseldorf. Just look at the map. It makes no sense.'
'Where you open an office signals which areas and sectors you want to be active in,' says Dr Hubertus Kolster, general managing partner of CMS Hasche Sigle, one of the largest commercial firms in Germany with offices in eight cities and more than 600 lawyers. 'Unlike the UK, we have several economic centres,' he adds, pointing to: Hamburg as a hub for trade, logistics and renewable energy; Berlin for regulatory work and start-up technology companies; Frankfurt for financial services; and Cologne and Düsseldorf for the Mittelstand, the mid-size mostly family-run businesses that power Germany's economy.
UK firm Osborne Clarke is one of the fastest growing top 50 law firms in Germany with over 130 lawyers and tax advisers in Berlin, Cologne, Hamburg and Munich. Cologne-based Carsten Schneider, who manages the German offices, says that regardless of whether firms are domestic or international 'clients still have a tendency to consult lawyers who are nearby'.
He adds: 'Germany is a very local market for talent and you can exploit recruitment opportunities by being in different locations.' This contrasts with London's 'centrifugal' pull in the UK.
US elite firm Latham & Watkins has over 170 fee-earners across offices in Frankfurt, Hamburg, Munich and Düsseldorf. Munich office managing partner Thomas Fox says: 'We first asked ourselves: which clients do we want to serve and where are they located? [Lathams] is obviously an international business but, nevertheless, it is much easier if you are able to lunch with potential clients and then walk back to the office instead of having to rely on phone calls or video conferences.'
The firm's Düsseldorf office, which launched three years ago (the firm has been in Frankfurt and Hamburg since 2001 and in Munich since 2005) is a case in point: 'Düsseldorf is a consequence of our move to strengthen our position in the corporate market,' Fox says. 'The [North-Rhine Westphalia] region historically boasts a number of big corporates, but also of partners who have those clients – and clients tend to be very loyal.' Cologne and Düsseldorf are also important hubs for competition and antitrust work. As the Gazette went to press, Clyde & Co took its first steps on to German soil by announcing the launch of Düsseldorf office.
How many offices firms need depends on the type of work they target: for transaction-based work they will probably only need one office but, Ziegenhagen says: 'If you want to work for big corporates, and in Germany we aren't just talking about the listed companies but also the Mittelstand, then it is difficult with a one-city approach. You need at least three outposts [Berlin, Frankfurt and Munich] to be invited to requests for proposals.'
Herbert Smith Freehills (HSF) opened its third German office in February. Germany managing partner Dr Ralf Thaeter says: 'To be recognised as a nationwide leading firm you need to be in more than one location. Typically, the market leaders have between four and six offices. We want to compete with [them].'
Lateral hiring to win
While some international firms are downsizing, others are aggressively expanding through new office openings and lateral partner hires.
Tomasz Dabrowski, CEO of Dentons Europe, says: 'Our goal is to be one of the top 10 international practices on the continent by the end of 2016.' Germany is a 'top priority' in this strategy: Dentons has hired 18 new partners since the start of 2015, including three from Norton Rose Fulbright for its new Munich office, which will initially focus on corporate, M&A and tax advice.
Through these lateral hires Dentons, which has more than 100 fee-earners in Germany and provides a full-service offering, has bolstered other areas. These include restructuring and insolvency, employment and compliance, which has expanded as a result of the recent German corporate governance scandals involving Volkswagen, Deutsche Bank and Man AG, a German truck and diesel engine maker.
The world's highest-grossing law firm ($2.6bn in 2015) is also widening its footprint in the world's fourth-strongest economy. Speaking to the Gazette before the EU referendum result, Fox said: 'Germany is definitely where we want to excel in continental Europe,' adding that the Los Angeles-headquartered firm was attracting top talent in Germany because of its strength not only in the US but also in London (the City office is the second largest after New York).
Conversely, he argues, 'UK firms have been struggling in the US because they have not been able to ramp up their business or get the right people, even if they have been trying for years.'
Lathams has been snapping up partners, including from the magic circle, to bolster core areas such as private equity, M&A and finance. 'We are looking at other areas where we want to get stronger such as equity capital markets,' Fox says. But he emphasises the importance of diversification as turmoil within the EU continues.
'We are affected by market movements and having a broad approach to include restructuring is a safeguard. If a client enters into a crisis, or stalls, then there is an impact; that is why we pursue a strategy of not placing all our bets on private equity,' he says.
HSF has been expanding rapidly since opening in Berlin and Frankfurt in 2013 and is hedging its bets by focusing on both contentious and non-contentious work. Earlier this year the Anglo-Australian firm more than doubled the size of its disputes practice in the country by hiring two partners and other staff from German litigation boutique AGS Legal to grow its corporate crime and investigation practice.
With five partners and a total of 16 fee-earners, the disputes resolution practice is the firm's largest in Germany, HSF's Thaeter notes. 'We want to build on the strength of the firm, which is the leading disputes brand in the world,' he says. The firm is harnessing its global expertise in corporate crime as investigations into bribery, fraud and other economic crimes are often multi-jurisdictional. But Thaeter adds: 'Germany is a strategic priority for the firm and we will see further growth across all practice areas.'
From its new Düsseldorf office HSF is targeting corporate clients – many Chinese and Japanese businesses also have their European headquarters in the North Rhine-Westphalia capital. Recent highlights of HSF's activity include advising DAX 30 Vonovia AG on its public takeover bid for Deutsche Wohne, the biggest transaction in value terms (€9.92bn) in Germany in 2015.
Brexit boon for world's fourth-largest economy?
The Gazette asked international firms with a base in London what impact Brexit will have on their German operations.
Osborne Clarke's Schneider expects Germany to play 'an even more important role as the strongest economy in the EU', while London 'could see some of its market share in the world of finance shift to Frankfurt, which in turn would gain significance as Germany's centre for the legal profession'. Germany, he adds, may also become 'one of the primary points of market entry into the EU, in particular for companies from the US and Asia. This could turn out very beneficial for law firms like OC in Germany.'
'The impact of Brexit on international law firms in Germany, including in relation to rights of movement, will manifest itself over a lengthy period. During the period of exit negotiations, at least two years under the EU treaty, EU rights and obligations will remain unchanged,' says Hamburg-based Jan Hungar (pictured) of Ince & Co. 'Once the terms of the UK's withdrawal are known, we will know what changes, if any, will result from the UK's changed status and association agreement with the remaining EU member states.
'There are uncertainties about the shape of any future post-Brexit agreement, but both sides appear to want reciprocal access to the single market and the UK market. A key question is whether the UK will have non-tariff access to the EU single market, with the EU having similar access to the UK market. Until this is known, it is impossible to pinpoint what the full consequences will be,' Hungar concludes.
Lathams' chair and managing partner Bill Voge comments: 'We will continue to monitor developments as the legal and commercial ramifications of the vote become apparent. We are confident that our strength in the UK and continental Europe positions us well to advise our clients and respond to their needs worldwide.'
While firms such as Hogan Lovells, Olswang and King & Wood Mallesons have exited from Berlin offices, others are bolstering their presence in the capital. Dentons' Berlin office is one of the largest of a foreign firm, with over 70 fee-earners.
The city is also an important hub for HSF. 'Berlin is a political centre and we want to focus on transactional work in the regulated industries such as energy, healthcare and telecommunications,' says Thaeter, highlighting the rising importance of the formerly divided city: 'It is a market for talent because very talented young lawyers want to work in Berlin. It is also an attractive start-up location not just for the start-up companies, but also for their financial investors.' Berlin is a venture capital hotspot and the likes of Twitter, Mozilla and SoundCloud are based in Factory Berlin, a campus for startups and tech innovators.
Osborne Clarke added a small outpost in Berlin in 2012 as part of its focus on digital business, which means advising telecoms, media and technology companies on data and intellectual property protection; corporate and commercial deals; local and European regulation; and dispute resolution. The UK firm provides the full range of commercial and corporate services from its other offices in Cologne, Hamburg and Munich, which is a major high-tech and media centre.
Schneider says the firm's 'strategic approach' is to become the go-to law firm for clients at the cutting-edge of innovation in industries such as automotive, life sciences and energy.
Germany's chemical and bio-pharma industries are the largest in Europe, and Schneider says life sciences is the sector in which the firm expects 'the most significant growth over the next couple of years', driven by M&A, private equity and IP transactions and disputes. OC is harnessing its Munich base, which is also a hub for biotechnology and software, and patent litigation. The European Patent office and its German equivalent have their headquarters in Munich.
OC is also gearing up for more business linked to clean technology, including renewables – hence its base in the North Sea city of Hamburg, which attracts companies investing in onshore and offshore wind generation. Germany is a leader in global green energy innovation, and has a target to generate up to 95% of its energy needs with renewables such as wind and solar by 2050.
OC is also exploiting its base in Cologne, which is a major car manufacturing centre, to advise clients investing in intelligent transport systems and the development of connected cars.
CMS Hasche Sigle expects to see growth from technology innovation too. Industrie 4.0 is a German government initiative to make factories smarter through internet technology – the government has invested €500m and additional funding is expected to come from the EU, which has pledged to mobilise around €50bn by 2021 to digitalise the continent's industry. Dr Kolster points to machine-to-machine communication that will require lawyers to advise on a variety of issues, including data protection, competition law and liability.
CMS has been a main beneficiary of Germany's booming M&A market, driven by US and Chinese investors, among others, who are attracted to Germany's solid economy, low interest rates and the euro's weakness. Last December CMS was recognised as German M&A Legal Adviser of 2015 by Mergermarket for its role in a large number of domestic and cross-border M&A transactions. The firm has, for example, advised Germany's Holtzbrinck Publishing Group on all legal aspects of the merger between Macmillan Science and Education and Springer Science+Business Media (owned by private equity group BC Partners), creating a joint venture with 13,000 employees and sales of around €1.5bn.
Germany's low interest rates and the availability of 'cheap' assets (at least before the Brexit vote) have led to a significant expansion of the firm's real estate practice, which is advising on large portfolio transactions in particular. 'It is very easy to finance real estate transactions because the interest rates are so low and you have a really good chance of increasing value,' Kolster says.
Meanwhile, insurance specialist Ince & Co has announced the opening of its second office in Cologne. Hamburg managing partner Jan Hungar says: 'Germany is the second largest insurance market in the world. Whereas Hamburg is a maritime centre, including for related insurance business, Cologne and nearby Düsseldorf and Frankfurt are at the heart of the German insurance, reinsurance and financial services markets. Having a presence in both Cologne and Hamburg will enable us to secure more instructions from existing and target clients.'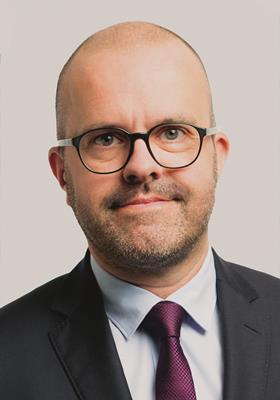 So what are the challenges facing international law firms in the country?
Dentons' Dabrowski describes a major, if unsurprising, one: 'Germany is a mature legal market that is crowded with many firms.'
Indeed, competition among firms is outpacing market growth, HSF's Thaeter suggests: 'The slice of cake for each participant is getting smaller.' But firms can still leave their mark in the market by delivering 'high-quality services' instead of competing on price, he observes.
For Lathams' Fox, hourly rates are just one side the coin. 'How efficient you are, whether you get the deal done and the quality of it,' is the other side. 'Sophisticated clients will look at both [sides],' he says.
Yet, while London or New York clients may be accustomed to paying £650 an hour or more to their lawyers, charging similar sums in Germany is extremely difficult, Dr Kolster says: 'Not even the DAX companies are willing to pay these amounts.' Hourly rates in Germany are about 30% and 25% lower than London and New York respectively.
The earnings gap poses a challenge for 'financially integrated' firms because it is hard for German-based partners to contribute as much as their London or New York colleagues to profits.
CMS is an organisation of 10 European independent law and tax firms. 'We are not financially integrated, so we have our national independence as regards profit distribution,' Dr Kolster says. This means flexibility on rates, although member firms have centralised marketing, business development and HR, among other functions.
Dentons' 'polycentric' model underscores a similar strategy. 'Dentons doesn't have headquarters, it is not run from any office, whether it be London, Washington or New Delhi. Every market is a centre and there is no one-size-fits-all approach to hourly rates,' Dabrowski says.
'We are independent in each of the countries in which Osborne Clarke operates, so we do not have to apply London or New York rates when offering our services in Germany,' Schneider adds, pointing to the firm's Swiss verein structure. 'We have a great deal of autonomy which also helps us with lateral partner recruitment.' This is because partners are not 'under such pressure' to bill London or NY hourly rates.
Another feature of the market is competition for talent between top US and magic circle firms. Dentons' Ziegenhagen points to the ongoing trend of 'high-profile partners' leaving UK lockstep firms (where profits are shared based on seniority) for US counterparts, which tend to reward by results, among them Lathams, Mayer Brown and Greenberg Traurig.
Lathams has a 'modified merit-based' system that rewards partners' performance but also encourages collegiality and team work. 'It helps with the culture. When working for international corporates on a cross-border, cross-departmental basis you need have a team approach,' Fox says. 'It is definitely one aspect of why we are successful.
'We don't have a classic lockstep but our spread between the lowest and highest [paid] equity partner is one to three. There are US firms where the [partner pay] spread is one to 15,' he adds.
British firms with a presence in Germany are also introducing more flexible ways of paying partners. Osborne Clarke, for example, has 'a managed approach' to the lockstep, whereby partners' financial and other contributions are reviewed annually 'to make sure the position a partner has on the lockstep is really justified', Schneider says.
Dentons has a merit-based system that is not 'formulaic', Dabrowski adds. 'It promotes teamwork and cross-selling. Our partners are financially motivated to cross-sell to each other and refer clients to other colleagues across the network.'
But rainmakers are also defecting to set up boutiques (a recent example is Freshfields' regulatory partner Michael Schäfer launching Chatham Partners, a specialist projects law firm based in Hamburg) or join big accounting firms such as PwC Legal and Deloitte Legal.
Law firms are responding with new products. Ince & Co has launched a consultancy firm, headquartered in Hamburg, to provide its international clients with financial and tax advice, among other non-legal services. 'Ince Consultancy is illustrative of the need for law firms to diversify their service lines in order to satisfy client demand and adapt to ever-changing market conditions,' Hungar says.
Germany is clearly a dynamic market, for talent at least. 'We will see in the near future quite a lot of movement of individual partners from firm to firm,' Thaeter predicts.
And as the Brexit implications become clearer, the focus on Germany – now ever more clearly at the heart of the EU – will pay dividends.
The Law Society is organising an inward legal services visit from Germany to London to coincide with its International Marketplace conference in October. Click here for more information.
Marialuisa Taddia is a freelance journalist