Surrogacy is becoming an increasingly popular option for would-be parents who are unable to conceive by 'conventional' means. But the UK's outdated surrogacy laws are in urgent need of reform, reports Rachel Rothwell
The low down
Our surrogacy laws are not fit for purpose. The law is still governed by the Surrogacy Act 1985, which was hastily brought in to shut down commercial surrogacy in response to public outcry over a 'baby for cash'. But times have changed. In 2022, with legal recognition of same-sex relationships firmly in place, and advances in fertility techniques, surrogacy is considered a legitimate way to form a family. In the UK, the established, altruistically driven surrogacy community is highly regarded. But lessons can be learned from the highly regulated commercial surrogacy regime that exists in the US. With a Law Commission report on surrogacy due this autumn, surrogacy law may finally be being brought into the modern era.
In 1985 the headlines screamed 'baby for cash'. Kim Cotton became the first known commercial surrogate in the UK. She was paid £6,500 to have a baby for an infertile Swedish couple, arranged through a US agency. A public outcry ensued and within six months, the Surrogacy Arrangements Act 1985 received royal assent. Designed to stop commercial surrogacy in its tracks, this knee-jerk act is still the main legislation governing surrogacy in the UK, along with provisions introduced in the Human Fertilisation and Embryology Act 1990.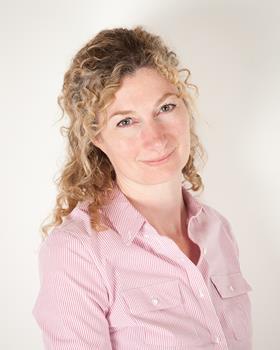 'The law is stuck in the dark ages; it's firmly entrenched in the 1980s,' laments Andrew Spearman, partner at Laytons.
'Anyone who has stepped a toe into surrogacy can see that the law is not fit for purpose,' says Helen Prosser, co-founder of non-profit surrogacy agency Brilliant Beginnings. Attitudes towards surrogacy as a legitimate way of creating or extending a family have transformed since the law was drawn up, she insists. 'Families have always been very dynamic in nature. With the changes we're seeing in fertility treatment, with same-sex couples, with more cultural acceptance around solo parenting – there's enormous demand from all of the LGBTQ+ community, and others. The drive to have a family is innate, and the natural mechanics of it aren't available to everyone.'
UK surrogacy is altruistic, with surrogates technically only allowed to charge 'reasonable expenses' to the parents-to-be, although there is some leeway in this. The surrogacy involves careful planning on both sides, with extensive interaction between the surrogate and the intended parents, and a trusting relationship that often continues after the birth. UK surrogates have often completed their own family, with their existing family fully involved in the decision to become a surrogate.
'Anyone who has stepped a toe into surrogacy can see that the law is not fit for purpose'

Helen Prosser, Brilliant Beginnings
'Many surrogates have a longstanding relationship with the family after birth,' explains Linzi Bull, partner at Pennington Manches Cooper. 'Sometimes she is called "auntie"; and the child understands how they came into the world.'
In the US, surrogacy is allowed on a commercial basis, with surrogates able to charge much higher sums than in the UK. 'But even in the US, you can't do this with your body and with your life just for money; that's not a strong enough motivator,' insists Prosser. 'The big prize is the parents being in the delivery room and holding the baby.'
Current law
Surrogacy arrangements are not enforceable in the UK. Any agreement put in writing will carry no legal weight. This is risky for the intended parents, who have no comeback if the surrogate backs out of the arrangement after the pregnancy has been funded. But in practice this is extremely unlikely to happen as it is almost unheard of for a surrogate to change her mind.
Arguably the greater risk is with the surrogate, who has no comeback if the parents decide they do not want the baby (perhaps because of a change in financial circumstances, or they have split up, or if the baby is not healthy). Again, these situations are rare, but the risk of being responsible for the child's upbringing is clearly offputting for potential surrogates.
What is the position regarding legal parenthood? When a child is born, the surrogate is automatically the legal parent. If she is married, so is her spouse, even though they have no genetic link to the child.
The Human Fertilisation and Embryology Act 1990 created a mechanism for transferring parentage from the surrogate to the intended parents through a 'parental order', which must be sought within six months of the birth. The main boxes to be ticked are that the surrogate must consent to the transfer of parenthood (she can refuse without giving any reasons); the intended parents must be in a settled relationship (or since 2019, single people can also apply for a parental order); and the child must have been conceived artificially and be genetically related to one of the intended parents. In 2020, the courts granted 413 parental orders; up from just 67 in 2008.
Where the surrogate is UK-based, the parental order will be dealt with in the county court – where it is usually waived through in a 'celebration'-style hearing, with a smiling judge posing for pics with the baby. But if the surrogate lives outside the UK, a High Court hearing will be needed. This costs around £10,000 to £12,000 in legal fees, if the parents find the prospect of representing themselves in the High Court too daunting. The High Court hearing is a more formal affair and the judge will expect to see details of the amounts paid to the surrogate. But even though the intended parents will often have paid a commercial rate to a non-UK surrogate, the judge will still grant the parental order. Although commercial payments are theoretically not permitted under UK law, the judge's overriding concern must be the best interests of the child. Granting legal parenthood to the couple who are already looking after the baby is going to be the best option, whatever the financial arrangements may have been.
So is this 'parental order' regime fit for purpose? The overwhelming view, from both surrogates and intended parents, is 'no'. Bull points out fundamental problems: 'There's a period after the baby is born where the surrogate and her spouse are the legal parents. It's a limbo period. If something happens to the child and they need urgent medical treatment, the intended parents don't have the status to make decisions – they've got to contact the surrogate to ask her to make a medical decision.'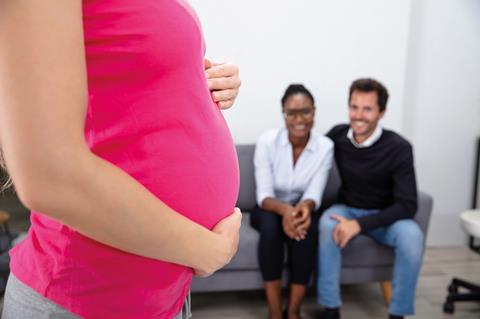 The process of obtaining a parental order can be an anxious time for parents, particularly if they are worried they may not meet all of the criteria. 'I know someone who stayed in a relationship that involved domestic violence because they were worried about not getting the parental order [if they could not tick the box that they were in a settled relationship],' says Bull.
There are also fears over a 'lost generation'. She says: 'There will be many people who did surrogacy informally and did not know they needed to get a parental order, or they were out of time. So they never become the legal parents.' This could have implications for medical treatment or inheritance, particularly if intestacy laws apply.
So what would be a better approach? 'The biggest thing for everyone – and what surrogates are calling for – is a legal mechanism to enable the intended parents to be recognised as parents from birth,' says Prosser. Surrogates do not want to be automatically named on the birth certificate. 'Surrogates have already made their decision; this is not their child.'
A new approach is likely to be put forward this autumn when the Law Commission publishes recommendations on how surrogacy law should be improved. In a 2019 report outlining its initial thinking, it suggested a new pathway that would see the intended parents given legal parenthood from the outset, while the surrogate has a defined period – perhaps eight weeks – to raise an objection, which would then be dealt with by the court.
'This would be a step in the right direction,' says Prosser. 'In the US, a surrogate is never on a birth certificate from the get-go – and there are thousands of surrogacies that happen that way. I'm not saying there are no disputes, but they are incredibly rare.'
Another problem with the law is that it criminalises lawyers or others who negotiate or facilitate a surrogacy arrangement on a commercial basis. Instead, UK surrogates and intended parents are supported by well-established not-for-profit organisations, to ensure they are well matched, well informed, and understand the process.
Spearman says: 'But to prevent people getting [legal] help negotiating these contracts, when the parental order application in the end is so essential, you are leaving people high and dry early doors. In any other circumstance, if you had to engage in a legal process at the end, you'd get legal advice at the start, and the help in making sure that it all goes as smoothly as possible.'
Any new pathway proposed by the Law Commission is likely to set out the need for early advice for everyone involved.
Money matters
How much can UK surrogates be paid? Typically, parents will pay anywhere from £12,000 to £25,000. Part of this will be for set expenses, and part a general sum in recognition of the time, inconvenience, and goodwill involved. But according to the letter of the law, only an amount that covers 'reasonable expenses' is permitted. This can cause unnecessary anxiety to would-be parents and surrogates, even though in practice a parental order will not be refused because of lack of receipts, for example.
Where the surrogate is based abroad, the High Court will regularly authorise far higher payments. Surrogacy in the US is expensive – probably involving a total cost of around £150,000 per child. Of this, the surrogate will typically receive costs of £15,000 to £30,000 for getting to the pregnancy point, plus a compensation element that is usually at least £34,000 but can be as high £54,000. 'Then there are outliers,' explains Spearman. 'I've heard of one for £72,000; and of course there are far lower ones, for around £20,000. It's very much a negotiation and a discussion.'
Should these commercial payments be permitted in the UK? Colin Rogerson, partner at BLM, says: 'It's not an easy issue in the UK. Many surrogacy groups are very protective over keeping it altruistic.
'The UK surrogacy community is proud of the way it has grown in quite a restrictive market. It's all done on trust; surrogates go into it not to make a profit, but to help someone. Speak to any surrogate and they'll talk about how they've witnessed fertility issues with a friend or family member; or how they enjoyed being pregnant, they've had their children and they like being a mum, and would like to give that opportunity to someone else.'
'If you're going to have lawyers to help in the process, pay doctors, IVF clinics and so on, why can't you pay the woman who's taking a personal risk?'

Colin Rogerson, BLM
But what if higher payments meant more surrogates would become available? 'That's the dilemma,' Rogerson says. 'On the one hand, research shows that UK surrogates want to keep things altruistic. But on the other, if the aim is to prevent more people going overseas, then the reality is you need to bring more surrogates into the fold here.'
He adds that in the US, while surrogacy payments are on a commercial basis, 'there's still the same altruism that they have in the UK, in terms of the motivations.
'The US is self-regulated, state by state, but most surrogacy agencies have signed up to an organisation that imposes a code of conduct. Most of my clients will have a relationship with the [US] surrogate: they will send updates or often meet up. I have no issue with compensating surrogates. If you're going to have lawyers to help in the process, pay doctors, IVF clinics and so on, why can't you pay the woman who's taking a personal risk? As long as it is regulated to prevent exploitation.'
Bull says: 'On balance, I'd allow commercial surrogacy payments here - because it's happening informally anyway. In the UK, people are finding matches on Facebook. In the US it's more transparent, you know what you're paying. You know the surrogate and the intended parents are getting the right advice. The whole point about payments doesn't feel so murky; the clinic will send me a spreadsheet, and everything is out in the open.'
But the US system is not perfect. Rogerson notes: 'Sometimes the US system goes a bit too far. We're never going to have a situation in the UK where a surrogacy agreement is enforceable as a contract. In the US, they are for the most part enforceable, but there are clauses that I don't think anyone would ever enforce. For example, you often see in the agreement circumstances in which the parties would terminate the pregnancy. But you're never going to go to court and get an order to force a woman to have an abortion.'
Wider world
Where else do British couples turn in search of surrogates? Canada is seen as a good choice, being as regulated as the US, but without the commercial element, making it more affordable.
Surrogacy in less affluent countries can be problematic. 'India was a massive surrogacy market, but they closed things down and it's now fairly restrictive,' says Rogerson. 'In Thailand, surrogacy operated without any laws, but the military government outlawed it, without any transitional arrangements. So anyone involved in it – even those with pregnancies under way – was potentially liable for people trafficking offences.'
Prosser says: 'The cost of surrogacy drove many people to India, but it was much more transactional. Surrogates were often extremely poor. They were brought into surrogacy houses to live with other surrogates. This meant they were receiving all their nutritional needs and were safer, but they had to leave their family. People were paid life-changing sums of money, but there was the risk of exploitation [because people might be forced into it].'
Many people now seek surrogacy in Ukraine , but there are concerns.
Ukraine: a popular destination
Many couples who cannot find a suitable surrogate in the UK – and for whom US surrogacy is too expensive – are now heading to Ukraine, which has a well-regulated surrogacy regime.
Andrew Spearman, partner at Laytons, explains: 'If you enter into a surrogacy agreement in Ukraine, the surrogacy law is very clear. Provided it complies with Ukrainian law, the child from day dot will be a child of the intended parents. They must be married, heterosexual, they have to comply with the payments, and they have to go through [certain] agencies.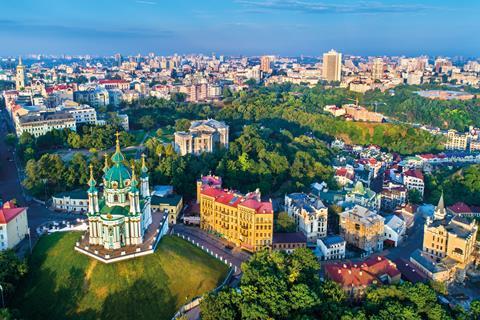 'It is well regulated, in stark contrast to the UK. It's exceptionally cheap, because of the exchange rate… But there's a growing scepticism about what is actually taking place in Ukraine, and how much money the surrogate actually gets. There's very limited transparency; it's not like the US, where you see all the breakdown, and you have the trust account. You hand the money across to the Ukrainian agency and you get a baby at the end of the day.'
Because of language difficulties, communication with the surrogate is limited, and often takes the form of WhatsApp messages, passed via the agency. Once the baby is born, British couples can find themselves stuck in Ukraine for three months before they have the paperwork needed to bring the child home, because the UK does not recognise their status – granted under Ukrainian law – as the legal parents.
Spearman adds: 'There's a huge policy argument about people going to the Ukraine, taking advantage of women who are doing it for commercial purposes, but perhaps are not supported in the same way they are here. It's not a balanced relationship.'
With the ethical, practical and financial difficulties involved in international surrogacy, the obvious solution is to improve surrogacy law in the UK. This would give much greater certainty and confidence both to surrogates and to would-be parents. The world has moved on since 1985, when the first 'test tube baby' was a recent event and gay marriage a distant notion. It is time for the law to catch up.
As Spearman says: 'In a world where we have so many different types of family, surrogacy is now very much a mainstay. I've been on conference calls with hundreds of people on them, all interested in doing it.
'Surrogacy journeys are no longer seen as a pariah of the family formation world. It's not something that we need to be hiding under a rock.'
Rachel Rothwell is a freelance journalist