The legal profession appears to be doing a lot to foster social mobility, using data-driven recruitment methods and helping children from disadvantaged backgrounds to enter the law. But is all this work making a real difference, or is it just burnishing the image of the biggest firms? Melanie Newman investigates
The low down
In 2009 senior Labour politician Alan Milburn's authoritative report on social mobility in the UK made uncomfortable reading for the legal profession, which was shown up as demonstrably worse at enabling social mobility than it was 40 years earlier. It was a shock that generated much reflection and activity, and now law firms are well represented in the influential Social Mobility Foundation's index of the best-performing employers. It is a surprise, then, that some of the best-ranked firms are unable to positively identify an improvement in their intake of trainees. There is undoubtedly good work being done, but is too much credit being given for effort rather than real achievement?
'The sectors that do most in terms of social mobility are the law, consultancy practices and financial services,' says Anne Spackman, the former chief executive of charity Career Ready, which helps prepare youths with disadvantaged backgrounds for work. 'When I was at Career Ready we were very well supported by lawyers.' Still, she was amazed to see so many law firms on the Social Mobility Foundation's Social Mobility Employer Index 2019, which lists the UK's top 75 employers for social mobility.
'The purpose of that index is to see which sectors are really putting in the effort, and in that sense law firms are right at the top,' enthuses Spackman.
Spackman is correct that law firms – mainly the City behemoths – make up almost a third of the 2019 index, which ranks British employers on their actions to ensure 'they are open to accessing and progressing talent from all backgrounds'. The Social Mobility Employer Index is not linked to the government's Social Mobility Index.
Baker McKenzie is the highest-ranked law firm in the 2019 index and ranks fifth across the UK – in 2018 it was 10th. Baker McKenzie called this a 'recognition of the strategic and data-driven approach that we take to ensure everyone has an equal opportunity to succeed'.
The Gazette asked Baker McKenzie how the socio-economic makeup of its recruits had changed in recent years. The firm's press office was initially unforthcoming, saying: 'Unfortunately, it's not so much numbers, but rather our processes in how we look to improve social mobility within the firm.'
After a further request, however, the firm did produce some figures: 43% of its current trainees come from state schools, up from 42% in 2018.
'There is no single accepted measure of socio-economic background, which makes analysing the data challenging,' Baker McKenzie's spokesperson stresses. 'For example, the child of a successful entrepreneur or footballer may be first-generation university but in a very high socio-economic group. There are also quite a number of our recruits who did not grow up in the UK, where the same factors cannot be used.'
Of course, some applicants may not want to disclose detailed data on their social backgrounds. But while this might explain why Baker McKenzie could not produce meaningful data, it is nevertheless notable that a business that takes less than half its trainees from the 93% of the UK's population that is state-educated can top a nationwide social mobility list.
A useful index?
According to the Solicitors Regulation Authority's latest statistics, corporate firms have the lowest proportion of state-educated lawyers at 46%, compared with 79% among criminal firms. Larger firms of more than 50 partners also have the highest percentages of privately educated lawyers. Yet, it is large corporate firms that dominate the index, rather than small and criminal partnerships.
The Gazette asked the Social Mobility Foundation, which compiles the index, for details of its scoring system. A spokeswoman said it does not share that information, but judging from the organisation's website, the ranking emphasises what firms say they are doing to improve social mobility, rather than relying on demonstrable impact. When an employer applies to be in the index, it is asked whether they 'feel their clients want them to be diverse in terms of socio-economic background' – apparently 85% do feel that. Other metrics used in the rankings include visits to universities outside the Russell Group and assessments of how welcoming the firm's culture is.
On the absence of criminal law firms on the index, the foundation's spokeswoman said: 'Most of the submissions we do receive in the legal sector are from corporate law firms.' The foundation also receives a higher number of submissions from the legal sector than any other. 'This increases the chances that a good number of [law firms] will appear in the Top 75. If the volume from other sectors increases, we suspect that may change.'
So could the index's praise for the legal sector be like hailing the fast food giants for being the UK's healthiest businesses, on the basis they have made nebulous improvements and no other businesses have asked to be evaluated?
Spackman feels this is unfair. 'If you want to apply to the index, you really have to do a lot of work. It's a real commitment. It's not just lip service.'
Lucy Lewis is Lewis Silkin's partner representative for diversity and inclusion. In 2020 the firm, which was founded by a Jewish refugee, launched a legal apprenticeship scheme to train school-leavers and other applicants who have not been to university. Perhaps unsurprisingly, applicants to the scheme have come from a far wider range of backgrounds than those seeking training contracts, Lewis says.
Yet the firm did not apply to be in the 2019 index. Lewis Silkin was reluctant to detail why, instead saying: 'We applied to it a number of years ago. They send you a pack explaining the different things you can do to change, and it did impact our approach to entry level recruitment.' However, the firm did admit that the resources required to apply contributed to why it did not apply this year, but said it may apply again in future.
Rare exceptions
Rare Recruitment puts forward BAME candidates to 12 law firms: Linklaters, Slaughter and May, Clifford Chance, Freshfields, Allen & Overy, Herbert Smith Freehills, Hogan Lovells, Latham & Watkins, Travers Smith, Macfarlanes, Ashurst, and White & Case.
23% of Rare's law candidates attended private sixth forms and one-third of these were on scholarships.
85% were UK-educated.
27% attended a secondary school placed in the bottom 50% of national A-level results league tables.
38% of black Rare candidates interested in law were eligible for free school meals at some point between the ages of 11 and 16.


During this recruitment cycle, 49% of Rare's applicants to law firms and 48% of hires had at least one 'contextual' flag indicating a disadvantage in their background. Among the wider pool of firms using contextual recruitment system software, 30% of applicants and 27% of hires had at least one flag. The flags are:
Education: one flag for attending a school in the bottom 40% nationally by results; two flags for attending a school in the bottom 10%.
Personal: one flag for refugee status, one for being a registered carer or a young parent, and one for having been in the care system.
Socio-economic: one flag for having had free school meals status or any two of the following: living in a deprived postcode at age 16, being the first in their family to attend university, or working 16 hours a week for three consecutive terms at school or university.


Sengova Kailondo, an associate in Hogan Lovells' asset finance department, was a Rare candidate. He notes that coaching sessions with Rare resulted in a marked improvement in his application and interview technique. 'I have met incredibly bright people who are coming into this cold and their application forms are not good enough,' he says. 'You need to know how to present yourself.'
Without connections, students also miss vital (if unofficial) deadlines, such as the need to apply for vacation schemes in their second year at university to improve their chances of securing a training contract in their final year. 'Rare gives you that information, which other people might be getting from parents or connections,' Kailondo says. 'The application process for Rare people is the same as for everyone else. There are no shortcuts, but they really help you prepare.'
High cost of mobility
There is an irony in a social mobility recognition scheme that is out of reach of all but the wealthiest practices. Costs have also had an impact on membership of Prime Commitment, a cross-sector partnership of which Lewis and Spackman are both board members. This aims to widen access through work experience at law firms to applicants who are state-educated, the first in their family to go to university and who meet one or more additional criteria.
Launched in 2011, Prime Commitment was initially paid for by its founders, but the introduction of a universal fee in 2017 saw membership fall from a peak of 89 in 2015 to 66 in 2018. Since then, Prime's membership has fallen further and today tallies 60 firms.
Prime says its members have provided 17,000 hours of work experience since its inception and that it works with around 750 students per year. But it does not track participants' progression, so it has no way of knowing whether they ended up in legal or other professional careers, or whether work experience acted as a deterrent.
Prime's chairman, Nicholas Cheffings, a partner turned consultant at Hogan Lovells, says Prime is 'extremely conscious' of the need for data and has appointed the Bridge Group consultancy to aggregate statistics from member firms.
'We are collecting data on the immediate impact of work experience in terms of student knowledge and career plans, and on the long-term impact – whether they enter the legal profession. The next stage is to see whether students from disadvantaged backgrounds have different career development and retention outcomes.'
Tracking changes in recruitment should be relatively easy for some firms thanks to CRS (contextual recruitment system) software developed by Rare Recruitment. This allows employers to measure and compare an applicant's achievements in the context of factors such as their home postcode, their school's position in A-level league tables, whether they were the first in their family to go to university, their eligibility for free school meals, and whether they were in care or once a refugee. The magic circle, Baker McKenzie, Hogan Lovells and Ashurst have been using the software since 2015 and it is now used by more than 60 firms nationally.
According to Hogan Lovells, partly as a result of using contextual recruitment, 39% of all its recruitment offers over the last three years were made to black and minority ethnic (BAME) individuals, with a quarter going to those from a disadvantaged background. It is unable to say what percentage of offers were made to individuals who were state-educated.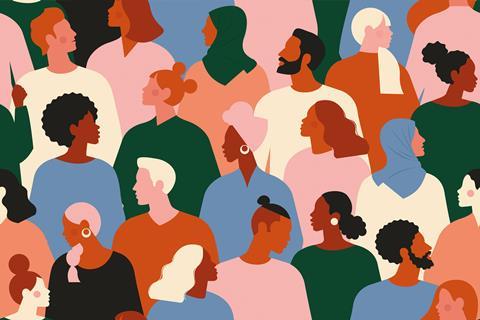 Rare also works with school students and undergraduates to help them secure training contracts at City firms. 'In 2018, 14% of trainee hires across 11 City law firms came from Rare,' says its website.
But Rare cannot reach all aspiring lawyers who would benefit, deservedly, from such assistance, and it does not aim to do so. Sana Shafi and Bertilla Chow, trainees at Travers Smith and Ashurst respectively, were inspired by their experience with Rare to set up their own consultancy: Strive.
'Rare… finds talent which is diverse, but it has to be racial diversity,' Shafi says. Back in 2006, Rare caused controversy after advertising for applicants from a 'non-visibly white background'. It changed its wording, but remains focused on BAME candidates – black candidates in particular. Rare's success in increasing ethnic diversity among City legal recruits is unquestionable, but among its successful candidates are privately educated students and Oxbridge graduates – candidates who are not white but are privileged in other ways. Strive, Shafi notes, tries to find students who are genuinely in need of support. 'We want to help the people who are bright, but whose talent is not immediately obvious on paper,' she says.
Strive works with 'unrepresented' universities including Birkbeck, Coventry and London Metropolitan University, and with students who lack spectacular grades.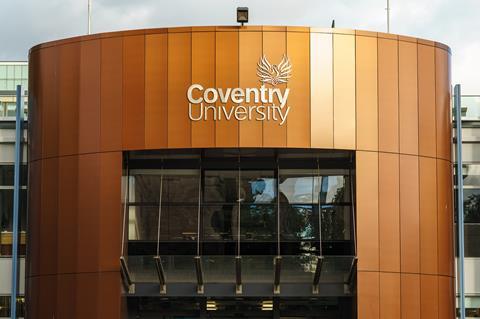 'We look well beyond the data,' says Shafi, 'because with every data point there are more questions and follow-up questions you need to ask.' She has come across people who were privately educated then moved to a top-performing state school for their A-levels, and were counted as 'disadvantaged' on that basis. 'We really delve into people's backgrounds. It is very time-consuming and uses a lot of manpower,' she says.
As for Rare, its director and founder Raphael Mokades tells the Gazette half of its law firm candidates in the most recent recruitment round had at least one 'flag' indicating a disadvantage.
'Since our foundation in 2005 we have worked with 10 Etonians, four of whom, incidentally, were from disadvantaged backgrounds,' he says.
The organisation runs two intensive coaching and mentoring programmes geared towards disadvantaged students. But Mokades feels his biggest contribution to social mobility is through the CRS software Rare developed, which is now used by some 60 firms (Rare's software products are not BAME specific). The system generates a Performance Index, which compares a candidate's A-level results with the average results for their school in that year, and expresses the product as a percentage.
'Today many law firms prioritise PI,' he says.
Mobility through software
Then there is Vantage, an online portal Rare launched in 2019 which allows employers to enter precise contextual search criteria.
'Vantage is cheap, it's national and we've designed it so you can't see a candidate's social capital,' says Mokades. 'We don't collect work experience and things like that, it's just grades and extenuating circumstances.'
When it comes to grades, Mokades says Rare expects these to be high. It has to be that way, he explains, to dispel the persistent notion that widening participation means lowering standards. 'To do these jobs [recruits] have to be high-performing or they will crash and burn. We don't want our kids to get in on some kind of quota,' he says.
For some students, a 'disadvantaged' label can be unwelcome. Katie King, who graduated in 2015, started on the Sutton Trust's Pathways to Law project when she was 16, at the suggestion of her teacher.
'My background was normal, I went to a well-performing state school, neither of my parents had been to university, but they both had good public sector jobs. I never thought I was disadvantaged in any way.'
This view of herself continued while she engaged in the mentoring and work experience Pathways offered, and she noticed participants from very wealthy backgrounds already had offers of legal work experience from relatives. After completing the project she went on to study law at Bristol University and found herself living with a group of particularly well-off law students.
King's participation in Pathways brought unwelcome questioning. 'They would ask me if I had been given a lower offer. It was as if I had sneaked in somehow.' In fact, while some Pathways students paired with particular universities were given contextual offers, King had not been paired with Bristol and her grades were assessed in the same way as those of her interrogators. Eventually she began to doubt her commitment to a legal career and, after a short stint at a small family firm after graduation, left the profession.
King's case illustrates the complexity facing social mobility programmes, and the difficulties in drawing short-term conclusions as to the success or otherwise of initiatives to widen participation. Would she count as a positive or negative outcome?
'Many of the organisations involved in social mobility struggle with eligibility criteria and outcomes,' says Dr Louise Ashley, a senior lecturer at Royal Holloway, University of London. Dr Ashley does research into diversity and inclusion programmes in large, multinational professional services firms. 'Organisations are expected to report on their outcomes now and you get better outcomes if you support people who need less help,' she says.
But she notes that many people are trying to do the right thing in the legal sector. 'Yes, things could and should be better, but things are changing slowly and without these initiatives the situation would be completely static.' However, she adds, 'there are also sleights of hand going on – tricks that give the impression of driving change while actually achieving very little'.
According to Ashley, an unacknowledged tension exists in some parts of the legal profession which rely on images of exclusivity and scarcity of available knowledge to justify their huge fees.
'You might think that work gets its status from its relative complexity, but that's not true,' she explains. 'To a large extent the status of a job borrows from the status of the person who does that kind of work.' This can act as a disincentive to be committed to diversity, as it can undermine the appearance of exclusivity. 'The need for a balance between these two requirements contributes to slow progress overall.'
When the Gazette put to Cheffings that there might be financial advantage in a firm having a reputation for hiring privately educated Oxbridge elites, he vigorously denied the possibility.
'I've never had a single client ask me which university or school I went to,' he says. He went to Exeter University, was state-educated and the first member of his family to enter higher education: 'That didn't stop me being extremely good and becoming chair of one of the largest law firms in the world.'
Changing the numbers
The Gazette asked some law firms for data on how the socio-economic make-up of their recruits at each level has changed in recent years. This is what they said.
Baker McKenzie: 'We have been seeing increases in the percentage of our trainees who attended UK state schools, which is at 43.28% as of May 2020, up from 41.94% in 2018, and up from 32.35% in 2015. We are also seeing this trend replicated in our partnership: as of May 2020, 30.77% of our partners attended UK state schools, up from 30.69% in 2018, and up from 25.58% in 2015.'
Hogan Lovells: 'Over the last three years, we have made progress with 39% of all recruitment offers made to BAME individuals. Offers over the same time frame to those from a disadvantaged background accounted for 25% of all offers.'
DLA Piper: This firm submitted its 2019 diversity report showing that 62% of partners and 63% of lawyers attended state schools.
Clifford Chance: Provided three years of diversity reports, including social mobility data for graduate recruits and lawyers at each level. The graduate recruitment data is:


| Year | State school | Fee-paying school | Overseas school | First in family to attend university | Prefer not to say |
| --- | --- | --- | --- | --- | --- |
| 2019 | 47% | 24% | 25% | 30% | 4% |
| 2018 | 34% | 49% | 15% | 25% | 2% |
| 2017 | 43% | 26% | 24% | 31% | 7% |
Slaughter and May: Unable to provide any statistics.
Allen & Overy: 'In 2018/19 we launched our new assessment framework: Lawyer of the Future. The new approach was designed to be more focused on potential and less on previous performance and work experience. As the programme is relatively new, we are still assessing the impact it would have.'
Diversity becomes assimilation
For a candidate who is BAME, or does not speak with a standard English accent, research has shown it is often harder to be recognised as 'extremely good'. A side effect of the tension described by Ashley is that recruitment for diversity – essentially, difference – tends to go hand in hand with a requirement for assimilation.
'The individual has to fit in and must change if necessary,' she says.
A 2018 report by the Bridge Group, Socio-economic Background and Early Career Progression in the Law, found high-performing young lawyers from lower socio-economic backgrounds failed to progress at the same rate as their peers. They reported intense pressure to assimilate into the dominant culture, toning down their accents, adjusting their speech, feigning interest in conversation topics, while having their confidence undermined by micro-aggressions designed to highlight the differences they were trying to mitigate.
'There is evidence from our interviews that there is complacency among some senior leaders in this regard,' the report said.
It is paradoxical, given that a benefit of diversity is widening the range of thought and attitude, that trainees would be pressured to homogenise.
'There are many paradoxes when it comes to social mobility,' says Ashley. 'Not least the fact that City institutions are implicated in the financialisation of our economy, which some say has contributed to a widening of wealth inequality and acts as a barrier to social mobility. If that is correct, are organisations putting a sticking plaster over a much wider problem that they have helped to create?'
Then there is the question of whether working at City firms should be held up to bright students as the pinnacle of success, with their long working hours and focus on billable time.
'On the other hand, it's not for me to say what anyone should or shouldn't aspire to,' says Ashley. 'It's a complex area with no simple answers.'
Melanie Newman is a freelance journalist