The number of climate laws and policies worldwide has risen 20‑fold in just two decades. No wonder legal firms are ploughing money into their 'green law' teams, reports Marialuisa Taddia
THE LOW DOWN
Driven by international agreements and cross-border rules, environment law has gone from a minority interest to a mainstream concern for businesses. Headline cuts to green subsidies and the election of a climate change sceptic to the White House have done little to dent the exponential growth in 'green law' advice. The price of green technologies is falling, China is taking radical action to deal with its horrific environmental problems and Brexit looms large as UK divergence from the European Union's laws would have dramatic effects on businesses that trade goods across borders. Law firms are fielding large international teams in major transactions, to advise on renewable projects and to deal with increasingly punitive approaches from regulators.
'Twenty years ago environmental law was in a ghetto,' Paul Sheridan, head of the environment law practice at CMS Cameron McKenna Nabarro, recalls. 'But if you look at all the case law and regulations [we have now], it is pushing itself into virtually every facet of life.'
Since the Environmental Protection Act 1990 – the first major piece of joined-up legislation to tackle air, land and water pollution from industrial emissions – environmental law has grown exponentially.
There are 'green law' considerations in corporate and real estate transactions, and it is central to waste management and recycling, energy efficiency, carbon emissions, renewable energy and the environmental performance of products.
Practice trends
Paul Davies, who leads Latham & Watkins' 20-strong environmental group in Europe and Asia, focuses on the environmental aspects of corporate transactions.
'We work very closely with environmental consultants such as such as [Environmental Resources Management], Ramboll, TRC and Anthesis. The combination of the technical and the legal allows us to assist clients in allocating environmental risk as part of their transactions,' he says.
This means undertaking due diligence in large corporate, property and project deals to verify, for example, that the seller has all the necessary environmental permits and consents to operate; that the land is not contaminated; and that there are no fines, pending lawsuits or claims for breaches of environmental law.
Recent changes in Davies's practice reflect the widening breadth and scope of environmental factors affecting businesses. One relates to indemnities which buyers seek to cover liabilities that cannot be identified or quantified.
'Whereas 15 years ago [buyers and sellers] tended to rely on quite complex indemnities to try to allocate environmental risks, as they have begun to understand those risks more and more, they price [them] into transactions,' Davies says.
Another is a shift in focus from 'pure environmental issues' to environmental, social and governance (ESG) risks.
'It means that you are no longer just focused on the target, but also on the supply chain. That means an increasing amount of due diligence in the developing world,' Davies says.
China is a case in point. It has increasingly stringent environmental regulations and enforcement, with a new soil pollution law coming into effect on 1 January 2019. At the same time, as Davies observes: 'China's emissions trading system… will dwarf the EU's, making it by far the largest in the world.' Furthermore, there has been an 'unprecedented crackdown' on factories and industrial parks as China's government tackles air and water pollution across the mainland: 'This is causing an impact on supply chains for multinationals.'
In order to handle increasingly complex due diligence work, firms are relying on advanced technologies. Latham & Watkins, for instance, is introducing technology designed and developed by Anthesis – dubbed RiskHorizon – to help clients identify ESG risks early on.
Matthew Townsend, global co-head of Allen & Overy's international trade group, says: 'We are starting to see a lot more interest from clients in how they use blockchain technology to drive supply chain transparency on environmental standards, sustainability and human rights.'
Products must meet increasingly stringent environmental standards too, especially those entering the EU. Examples include the recast Waste Electrical & Electronic Equipment Directive and the Restriction of Hazardous Substances Directive, which restricts the use of certain hazardous substances in electronics and electrical equipment within the EU. On the commercial side, this entails advising manufacturers on compliance and, on the transactional side, conducting legal due diligence in asset and share transfers.
'There is a whole body of environmental law and I would say probably now the dominant, exciting, and cutting-edge [part of it] deals with consumer-facing products,' says Doug Bryden, head of the operational risk group at Travers Smith.
GREEN WATCHDOG MUST HAVE TEETH
A post-Brexit environmental watchdog that would hold the British government to account for upholding environmental standards must have real teeth if it is to be effective, practitioners warn.
The Law Society's Planning and Environment Committee wants the body to be able to investigate complaints from the public; to have a comprehensive set of sanctions, including the ability to refer matters for determination by an independent court or tribunal; and no 'red-line' or 'no-go' areas.
In its response to the Department for Environment, Food and Rural Affairs consultation on developing environmental principles and accountability, the committee said the watchdog must be able to oversee the government's performance in complying with international agreements – not just domestic law – if the UK wants to hold itself out as a world leader.
Committee chair Tim Smith, partner at Bryan Cave Leighton Paisner, says that relatively little has been said about the implications of Brexit for environmental law, yet in this regard regulation has its own particular complications.
'Grandfathering EU environmental regulations into domestic law certainly does not give a complete answer to the challenges,' he says. 'Much environmental legislation is dependent upon the institutions of the European Union, or at least the policy and guidance that it publishes, to give it coherence. How it will work in a post-Brexit world once the connection has been severed requires further investigation.'
Law firms are also having to examine their own green credentials, Smith adds: 'Clients are increasingly focused on sust ainability and are demanding that their advisers demonstrate shared values. Environmental policies and sustainability statements – once confined to tenders from the public sector – are increasingly being sought by clients through requests for proposals. Clients' purchasing power is therefore driving better performance from their suppliers, law firms included.'
Grania Langdon-Down
Much of this legal corpus emanates from the EU – for example, the Registration, Evaluation, Authorisation and Restriction of Chemicals Regulations (REACH), which protect human health and the environment from the risks of chemicals, and the Ecodesign for Energy-Related Products Regulations 2010 to improve the environmental performance of products. And there is more coming – notably a proposed EU directive that will ban single-use or disposable plastics where alternatives are readily available and affordable (such as cutlery, plates and straws). Currently more than 80% of marine litter is plastics, according to the European Commission.
Within the contaminated land regime set out in Part 2A of the Environmental Protection Act 1990, the focus of larger firms is on providing 'value-add' to clients. Davies highlights Land Remediation Relief, which allows businesses to claim a corporate tax deduction of 150% for the expenditure incurred in cleaning up land acquired from a third party.
'People often see environmental regulations as a burden,' Davies says. 'What we like to do is to identify for clients that [they] are obviously there to ensure standards are met, but also they provide not just challenges, but opportunities.'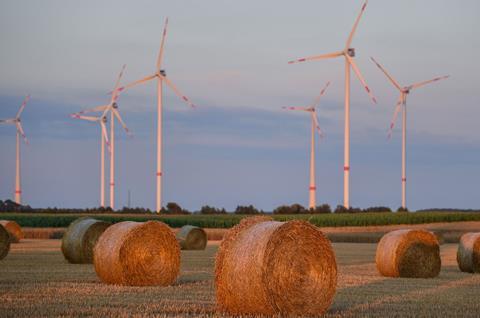 Since the introduction of the Kyoto Protocol in 1997, the number of laws on climate change has increased by a factor of more than 20, according to research published in May by the Grantham Research Institute on Climate Change and the Environment at the London School of Economics.
The UK Climate Change Act 2008 (which commits the UK to reduce greenhouse gas emissions by at least 80% from 1990 levels by 2050) is 'one of the earliest comprehensive framework laws on climate change globally', according to the Grantham Institute. Bryden observes that the obligations and government initiatives that have grown out of the law have led to UK and international companies operating in the UK to seek legal support.
'If you act for any large corporates, they will have had a range of new carbon taxes to pay, which has been fantastically complicated. Over the last 10 years that has been one of the most significant areas of my practice,' says Bryden. He is referring to the CRC Energy Efficiency Scheme, a mandatory carbon emissions trading scheme that applies to large UK businesses and public organisations. It will be replaced next year with an increase in the climate change levy.
'We have been involved in developing green finance products,' Davies says. Such products include green bonds.
One of the challenges we face at the moment is a lack of certainty as to what the environmental regulatory landscape will look like post‑March 2019

Paul Davies, Latham & Watkins
The EU Non-Financial Reporting Directive, which came into force in December 2014 (and was transposed into UK legislation by The Companies, Partnerships and Groups (Accounts and Non-Financial Reporting) Regulations 2016), requires large public-interest companies with more than 500 employees to disclose their environmental protection and human rights policies. Further, the UK government has officially endorsed the voluntary guidelines of the Financial Stability Board's Task Force on Climate-related Financial Disclosures, published in June 2017, setting out how companies should report climate-related risks to their investors. The Department for Business, Energy and Industrial Strategy recently consulted on whether such reporting should be mandatory.
'For us, climate change has been a strong generator of work, if you look at the level of investment in clean energy projects across Europe, primarily offshore wind,' says Townsend. His firm has been involved in projects such as the financing of the €2.8bn Gemini offshore wind farm in the Netherlands.
The price of carbon hit a 10-year high in the EU emissions-trading scheme in August. 'That will drive more innovative trading activities for companies and banks as they once again start to look for cheaper credits,' Townsend says.
Richard Dyton, head of international projects at Simmons & Simmons, says there has been a shift in the proportion of fossil fuel-based work in favour of renewables.
Alternative energy projects are also changing, with solar giving way to other technologies such as onshore and offshore wind farms, and batteries for preserving renewable power. Dyton is working on a contract that will enable a developer in the UK to import this technology from China, and then to sell the power it generates to a wholesale distributor. 'The contracts that we do are having to constantly keep up-to-date with the types of technologies that are emerging,' he says.
Although government subsidies for clean power are being cut around the world, the cost of renewable technologies is falling. This will in turn boost other green technologies and work for lawyers.
Climate change will soon begin to impact financial investors more directly. As part of its Action Plan on Financing Sustainable Growth, launched in May, the European Commission wants to channel more private capital into 'sustainable activities' by creating a unified EU-wide classification system to help investors determine if an economic activity is 'green' or not.
'There isn't currently a definition of "sustainable investment",' says Sheridan. But the commission aims to change that. 'What is or is not a "green" or "sustainable" investment is going to be highly regulated, to stop green-washing' he says, referring to the practice of making investments seem to be environmentally friendly.
Litigation and disputes
'Environmental permitting appeals have increased remarkably,' Sheridan says. 'The corporate governance, the aggression of the regulators and the sheer importance now attached to having the permits and complying with them, [means that] more and more lawyers have got involved.'
Under the Environmental Permitting (England and Wales) Regulations 2016, environmental permits, which are granted by the Environment Agency or a local authority, are required for industrial activities that could cause pollution.
CMS recently acted for the Day Group which, in May 2017, had a permit to treat up to 130,000 tonnes yearly of incinerator bottom ash refused by the agency. In January the aggregates company won its appeal against the agency's decision. One of the bases of the agency's refusal was that the Day Group facility would not use the best available techniques (BAT) for minimising emissions and its environmental impact. 'BAT is a central feature in environmental law, but it has not been tested in court,' Sheridan says.
'There has been more litigation, particularly from regulatory defence,' says Bryden, mainly because penalties have increased.


Brexit
Much of current UK environmental law stems from EU directives and regulations, so could be significantly affected by the UK's exit from the EU in March. 'The EU is a huge bloc, it influences many other parts of the world and what the EU is doing is important to national and international clients,' says Sheridan.
Divergence from existing EU standards may occur sooner rather than later. 'One of the challenges we face at the moment is a lack of certainty as to what the environme ntal regulatory landscape will look like post-March 2019,' Davies says. 'If, for example, the day after Brexit the European C hemicals Agency issues new guidance on the interpretation of particular compounds and we decide that we will not apply it… there is an immediate divergence.'
Whatever the outcome, there is likely to be more work for lawyers.
'We have many clients who manufacture products or produce chemicals and they touch the UK in some way,' Townsend says. 'For chemical clients, for example, there is a risk that they will lose their REACH registration immediately after Brexit.'
Marialuisa Taddia is a freelance journalist