A relationship manager's diary encompasses a plethora of activities designed to place members at the heart of everything that the Law Society does
Jo McLeod – head of relationship management, North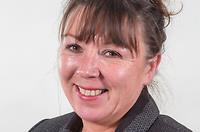 At my home office this morning for a conference call with Leeds Law Society and Government Legal Service to discuss holding roundtables/events with in-house lawyers across Yorkshire in 2019.
Then, just time to respond to inbox messages before heading over to Manchester for a meeting with Team North and north-west Law Society Council members. Packed agenda includes new governance arrangements in practice, and how to communicate more effectively about the ways in which the Society promotes, supports and represents members in the region.
Next, on to our second peer networking supper for legal tech, innovation and transformation directors. Fascinating discussion on how firms are harnessing technology to improve client experience and firms' efficiencies. This will feed into our tech strategy to produce a suite of products and information for the wider membership.
Head home. Dog to be walked and horse to be mucked out. Wellies and waterproofs on – it's grim up north.
Cath Carter – relationship development executive, North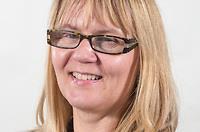 After two months organising risk and compliance (R&C) workshops with local law societies and liaising over firm visits, the date arrives. Pick up head of risk and compliance, Pearl Moses, from Lancaster, and travel to Preston to meet compliance officers for legal practice, money laundering reporting officers and data protection officers from a key account firm.
Leave at 11.30 to attend the first R&C workshop in Preston at University of Central Lancashire, with 25‑plus COLPs and COFAs from small and medium-sized firms.
At 2.45pm get a taxi to meet a COLP at a top-200 firm in Preston. As a standalone COLP in the firm, Pearl offers a bespoke package of R&C support. At 4pm travel back to Lancaster – second R&C workshop of the day, at the historic Kings Arms Hotel. Again, 25 risk practitioners from small firms in Lancaster and Morecambe. Despite a leaky roof, we carry on like true professionals.
Responsive audience, issues discussed: how firms are coping with the GDPR, SRA transparency regulations and professional ethics.
Claire Quinn – relationship manager, North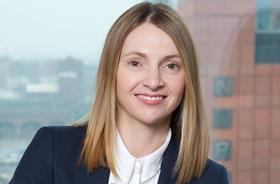 'Red eye' train to Newcastle for a packed day. Squeezed into an overcrowded carriage with York racegoers. Meeting preparation interrupted by picking a couple of horses with a fellow passenger (who happens to be a retired senior police officer with views on LASPO).
Day commences with two meetings with large firms to discuss innovation.
Moved on to an afternoon catch-up with the Newcastle Law Society president.
Next, in a cab to Byker for our LASPO Review Focus Group discussions, for civil and criminal practitioners. Very grateful to all attendees for taking time out of their evening. The result is our submission to the Ministry of Justice's Post-Implementation Review of Part 1 LASPO.
Quick bite to eat at the station and back on the train for a late journey home. Just time to look up how the horses got on… one was a winner – if only I'd put a bet on!
Helen Lee – relationship development executive, City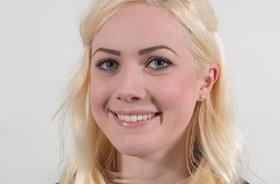 Catch up with our Law Management Section (LMS) committee about the annual financial health check for small and medium-sized firms – the Financial Benchmarking Survey.
The LMS is a community for partners, leaders and practice managers in legal businesses, and the survey is produced in association with Hazlewoods and sponsored by Lloyds Bank. Participants receive confidential tailored information about their firm's financial performance compared with their competitors, as well as a copy of the full survey results. It is such an invaluable tool to uncover the issues affecting member firms' profitability and competitiveness.
My role is to get the word out about the immense value of completing this quick and simple survey. With constant technological change and political upheaval, it is more important than ever for UK law firms to stay ahead of the curve.
Einat Sohar – relationship manager, City
In the run-up to 25 May 2018, before The EU General Data Protection Regulation (GDPR) came into force, I formed a GDPR working group for risk and compliance managers in top City firms. This meets today. They were all grappling with the potential implications of this new mammoth change in their global practice. The greatest thing about this working group is that all members were fully aware that they were in a fortunate position – and they were all keen to support the rest of the profession with guidance. This group has now met on several occasions and helped the Society's Technology and Law Committee draft the guidance on data protection officers and the 12 checklists that are now available on our website. The working group approved the controller/processor guidance. It also reviewed the Data Protection Impact Assessment guidance which is now on our website too.
Bhavni Fowler – relationship manager, City, London, South East, East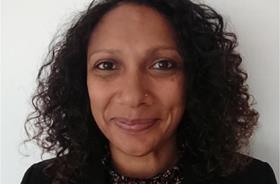 At 2pm, I welcome members of Stevens & Bolton's international practice group to the Law Society in London. I had arranged a series of meetings with members of the Law Society's International, Public Affairs, Research and Diversity & Inclusion teams. The purpose of the meetings is to update the firm about aspects of our work which are of interest and relevant to them.
We give information about developments in key international jurisdictions; provide insight into our Brexit lobbying activities, and the impact on members and their clients; inform the firm of our horizon scanning research; and discuss our work around one of our president's main themes – 'Women in Leadership in Law'. The breadth of topics provides an overview of our activities, and allows the firm to connect and engage with the Society and form a closer relationship with their professional body.
Stephen Denyer – director of strategic relationships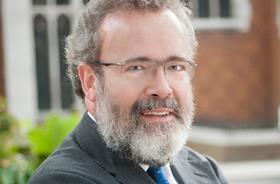 When I joined the Law Society (from Allen & Overy) almost five years ago, my principal task was to develop the Society's strategic relationships with large City law firms.
Although I still spend most of my time on that, I also focus on the growing and vibrant in-house legal community, which today accounts for more than a quarter of our profession.
Since in-house lawyers are widely spread across the UK, this involves a reasonable amount of domestic travel, which is why I find myself in Manchester to chair a seminar on risk mitigation for in-house lawyers, which was generously hosted by the Manchester office of Squire Patton Boggs. This is an interactive debate rather than a series of presentations. I am particularly pleased to find that we have tremendous engagement from 70 delegates who have come from across the north-west and beyond.
The three panellists I debate with are very open about risk management challenges and opportunities for in-house lawyers. They are: Simon Dodds (former co-general counsel, Deutsche Bank), Samantha Barr (head of legal, Odeon Cinemas), and Paul Newton (former general counsel, Bupa). It is a really lively debate, which could have gone on a lot longer, and a good illustration of the breadth and depth of our engagement.
Whenever I go somewhere for an event like this, I always seek to add on some visits to strategically important law firms. This leads me to the Manchester office of Trowers & Hamlins, where I meet office managing partner Suzanne Benson and learn about that firm's growing Manchester presence and engagement.
Later in the day, I make my way to the impressive waterside offices occupied by Freshfields Bruckhaus Deringer to meet Olivia Balson (global centre director). Freshfields has made Manchester the global hub of its back-office operations and also a worldwide focal point for its Legal Services Centre, which supports process-driven aspects of Freshfields' global client work. It is great to see and hear how the Freshfields teams in Manchester, Germany and Hong Kong work together seamlessly using technology tools.
It is an early start and a late return to London, but the engagement benefits were considerable.
James Shepherd – development executive, Midlands and South West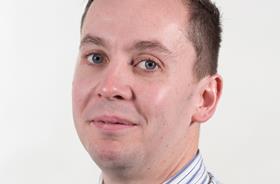 The Law Society has been delivering a variety of internationally focused events across the country to support our members in developing overseas links and to enhance knowledge of key global markets. As part of this I – with support from our international team – organised a half-day Latin America briefing for members at Mills & Reeve in Birmingham.
Delegates in attendance benefit from expert speakers – including ambassadors and heads of chambers of commerce across Latin America – providing intelligence on potential market access and growth sectors throughout the region.
The programme covers country overviews, including market activity and practice rights for foreign lawyers, in Brazil, Colombia, Mexico and Central America.
Sessions also shine a light on growth sectors across Latin America as a whole, including infrastructure, shipping, maritime, energy, insurance, reinsurance and arbitration. Later, delegates enjoy refreshments and networking with LatAm firms and other key stakeholders.
Sarah Richards – relationship manager, Midlands and South West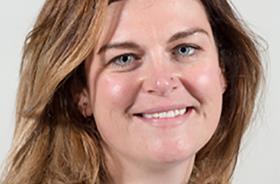 I travel to Bristol for the Women in Law event that the Midlands and South West team brought together. Partnering with local law societies for events such as these means we can send a call-out to all members in the area to get involved – via our TLS communication channels, such as targeted emails and social media, and the local law societies' bank of contacts. As a result of great publicity and a very topical issue, we have 100 delegates in attendance.
The event is hosted by TLT solicitors and Law Society president Christina Blacklaws is a speaker. A drinks reception follows, where I am able to network with junior lawyers, partners, in-house members and LLS representatives.
Jaymi Wooldridge – relationship development executive, City, London, South East and East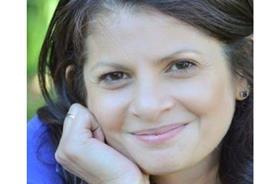 Another glamorous and successful evening at the Law Society Excellence Awards ceremony, celebrating the talents of many inspiring individual solicitors and firms. This year the awards ceremony was even bigger and three new categories were introduced to share the successes of the profession more widely. As a category lead for one of the awards, I was lucky to be involved with the awards process from the beginning. Attending the ceremony gave me a fabulous opportunity to meet the finalists, not only from my category but from other firms based in my patch. I am able to optimise the networking time prior to the ceremony. Afterwards, it is really encouraging to speak to many of the finalists from the different categories, including Vidisha Joshi, managing partner at Hodge Jones & Allen, and hear just how much being shortlisted for the awards means to individuals and their firms. Huge congratulations to Vidisha as she was highly commended this year.
Rav Hothi – head of relationship management, Midlands and South West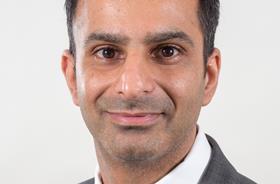 Birmingham played host to the Conservative party conference last year. Myself and the team were tasked with creating opportunities for solicitors, MPs and conference attendees to engage with one another. With the support of our colleagues in the public affairs team, we had a wonderful evening at the Birmingham Council House, where the lord chancellor met with and addressed 80 solicitors in a wonderful setting. He was joined on the podium by Law Society vice-president Simon Davies, who inspired the attendees with his perception of the role the profession plays in society and in the current political climate. Yes, we were talking about Brexit!
Valeria Mancheva – director of relationship management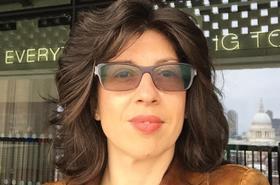 As the leader of the team, my role is to ensure its work is reflected back into Chancery Lane and that our colleagues have the opportunity to benefit from our knowledge and connections to the profession. As part of this exercise, I attend a pre-Council event with Law Society Council members to report to them on our activities and how we have supported the members in their important function as the governing body of the Law Society. On presenting to the 50 or so Council members who attended, it was clear the work of the team is well recognised. My work with these key volunteer members was done!
Jack Dunkley – relationship manager, City, London, South East and East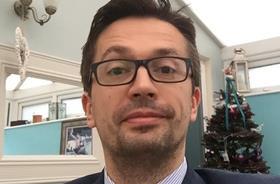 Today is a day of visits to members with Mickaël Laurens, our head of international. At 10am we meet with the leadership of a large in-house legal team at an international publisher to discuss the topic of the moment – Brexit! We also covered issues around technology, and learning and development. After lunch with two large commercial law firms, we attend a Brexit seminar hosted by Suffolk and North Essex Law Society, where Mickaël speaks.