As the start-up landscape has evolved, Legal Geek has matured from being a genuine disrupter into the go-to legal tech event, backed by the pillars of the establishment
At Legal Geek, the biggest, most hyped legal technology event of the year, with its high-fives, street food and a no-ties rule (which saw lawyers looking a lot less important in jeans and trainers), there were calls for less hype and realistic reporting.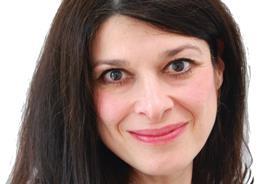 They got what they wanted. There was significantly less reporting at Legal Geek than in previous years. It did, however, deliver on its promise of 'a year's networking in a day'. Everyone who is into legal tech was there, and it was great to catch up with friends from all over the world at the event that launched the global lawtech start-up movement.
It was a pleasure and a privilege for me to participate in the 'women in lawtech' panel and give a short talk on the second stage. Legal Geek is completely different from any other tech show, and its enthusiasm, inclusivity and focus on networking rather than competitive selling is a big part of what differentiates it from other events, although I had encountered most speakers and exhibitors before.
Does the legal sector genuinely want to get past the lawtech hype and settle into a new normal? I believe that some hype, in the form of information and enthusiasm and a bit of hipster style, rather than misleading exaggeration of what tech can do, is what has drawn mainstream firms and vendors into exploring how tech – including AI, blockchain and emerging tech – can help deliver better legal services. If law firms were sharply focused on getting the most out of their existing technology investments before contemplating new tools and applications, surely there would be less budget for innovation roles and functions, start-up incubators and pilot projects (whether or not that would be a good thing).
Horizon-scanning is important for any business operating in a competitive market. It is particularly relevant for AI applications which tend to operate subscription or pay-as-you-go models that handle discrete tasks, like scanning a large dataset, or analysing similar contracts, so can be applied piecemeal to projects where they can add value.
Evolution and 'co-innovation'
Legal Geek has matured from a genuine disrupter into a new institution that is the go-to legal tech event. Although it still focuses on the start-up movement and features founders and funders from all over the world, it is supported by the pillars of the legal establishment. Law Society president Christina Blacklaws' entertaining opening keynote took us back to 'Tomorrow's World', flagging up some uncannily accurate predictions (and others that were way off the mark). Magic circle and international firms had a strong presence, as did mainstream vendors. Freshfields and Thomson Reuters were among the sponsors.
The lawtech start-up landscape has also evolved. While start-ups are attracting investment from outside the legal sector, law firm incubators are embracing a lower-risk collaboration model by including scale-ups as well as start-ups, and working with them to develop products that they can invest in and use. For example, Allen & Overy invested in Avvoka, one of the start-ups in its Fuse incubator and is rolling out its automated contract platform.
Collaboration is also overtaking consolidation in the vendor space. Serial legal tech acquirer Thomson Reuters announced its collaboration with German start-up synergist.io, one of MDR Labs' 2017 cohort, and at Legal Geek it invited 'visionary start-ups' to pitch to its legal tech incubator. Andrew Fletcher, director at TR Labs in London, explained that it was TR's intention 'to work with dynamos in the sector to co-innovate with them to bring their legal tech proposition to life'. He added that TR is looking for 'candidates to pitch inventive ideas that are complementary or can integrate with our existing legal content, data and software solutions'. This is an interesting shift of focus: from building and acquiring solutions, and combining them into a 'one-stop shop' for legal tech resources, to 'co-innovation'.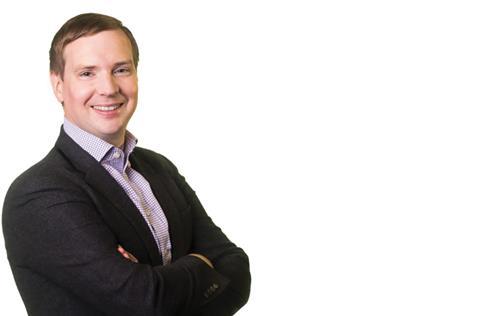 It seems that the competitive marketplace in legal tech is shifting from products and services to ideas. A start-up with an original, and hopefully workable, idea now needs to decide whether to pitch to an external investor or incubator (Andreessen Horowitz, Barclays Eagle Labs), a law firm incubator (Allen & Overy Fuse, MDR Labs, and so on) or to 'co-innovate' with an established global solutions provider rather than challenging the status quo.
TRAINING TIME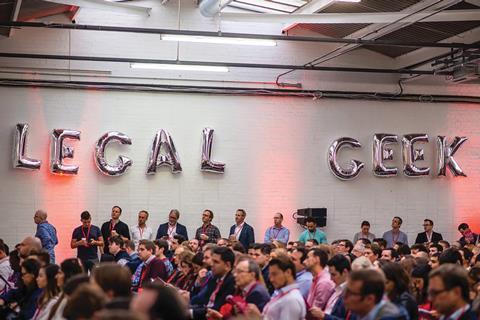 Tel-Aviv start-up LawGeex's tool for corporate legal departments reviews incoming contracts for issues that contravene a company's terms of engagement. The company sets the criteria and exceptions that the algorithm systematically applies. Lawyers can then replace clauses or escalate decisions. LawGeex recently pitted its AI algorithm against 20 experienced lawyers in a competition to spot issues in standard NDAs (non-disclosure agreements). LawGeex's accuracy rate of 94% was higher than the lawyers' average rate of 85%. But the algorithm had been trained on thousands of documents.

This highlights an important legal AI issue: algorithms take longer to train than most case studies indicate. Emma Wright, partner at technology boutique Kemp Little, was involved in building the firm's AI-powered GDPR contract review tool. 'We realised that machine-learning tools were not capable of distinguishing between some of the finer legal concepts, and we therefore needed to reconsider our approach,' she explains. 'Generally, we required far more data than originally anticipated to teach the tool.'
Hot right now: intrapreneurship
In some quarters the hype has survived another onslaught, with successful events focused on the hottest buzzwords of the past few weeks – legal design and intrapreneurship. I wondered what differentiated 'legal design' from simply applying design thinking to legal services to improve the user experience (UX).
Richard Mabey, co-founder of Juro, a contract management system for corporate legal departments, who recently published an e-book about legal operations, agrees. Applying classic design principles to Juro's user interface has made the UX a lot more straightforward. And the results are measurable. Mabey and his team recently redesigned Juro's website privacy policy and instead of getting just a few views (from people who read every site's privacy policy, no doubt, as most people who visited the site didn't read the privacy policy), the redesigned, user-friendly version attracted 16,000 visitors.
Design is critical when it comes to broadening access to legal advice. Legal chatbot DoNotPay has expanded its offering to 14 applications, including the ability to sue anyone in the small claims court without using a lawyer, and several price protection tools. Most of these are only available in the US, but they are examples of the growing movement towards helping individuals and SMEs understand and exercise their legal rights in common situations.
The latest new (to legal) buzzword is 'intrapreneurship'. This was explored at an event at Barclays Eagle Labs, which itself is a brilliant example of intrapreneurship at its best. Eagle Labs start-up incubators are a great way of repurposing Barclays' excess retail banking premises.
Intrapreneurship is about innovating from within a business to create new ways of enhancing its service offering and profitability. We heard from three intrapreneurs from big law firms who are doing this in different ways. The first two, from DWF Consulting and Allen & Overy, were predicated on encouraging ideas from within the business for additional products/services to sell to clients. The third, from Rebecca Perlman at Herbert Smith Freehills, applied the firm's corporate connections and global reach to transform its pro bono work into a profit centre by supporting government and NGO initiatives in developing countries. This seemed to me an excellent blend of business focus and altruism, boosting the firm's CSR profile without compromising its corporate brand.
Will tech make legal leaner?
At Shifter's Future Lawyer conference in Oslo, Andrew Arruda demonstrated legal research platform ROSS Intelligence's extended machine-learning capabilities and redesigned user interface, while Daniel van Binsbergen of Lexoo related his start-up journey. Lexoo is a marketplace for GCs to find external counsel. Individually vetted law firms and lawyers quote for one-off projects or ongoing work.
In Tel-Aviv, I met leading lawtech start-ups, including legal outsourcer Lawflex, which takes a similar approach to Lexoo, matching its pool of 250 independent lawyers from different jurisdictions with temporary assignments from law firms and corporate legal departments both in Israel and globally.
Lexoo and Lawflex are versions of the Lawyers On Demand (LOD) model, enabling law firms and corporate legal departments to access a flexible, skilled workforce. Although this is not tech replacing lawyers, these platforms are helping legal service providers to cover peaks in demand while employing fewer full-time lawyers.
Perhaps the shift by law firms, start-ups and tech vendors towards lower-risk strategies suggests that lawtech hype has indeed peaked. As the economic climate changes and the legal tech market becomes increasingly saturated, it may well be that the law tech start-up rollercoaster will hit a sharp corner, in which case there are bound to be casualties.