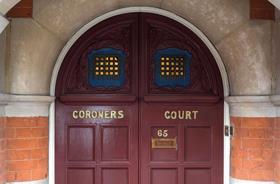 The low down
Coroners play a crucial role in investigating deaths when someone was in the care of the state, or where state policies and systems may have played a part in someone's death. But coroners are not part of the civil and criminal court system, and are instead funded by local authorities. This leads to huge disparities between the facilities on offer in different regions and in attitudes. In theory, coroners' courts are investigative rather than adversarial. But in practice, the depth and direction of an inquest are often driven by submissions made by the bereaved family – making it essential for family members to have legal representation. Legal aid is hard to come by, however, and there is often a stark inequality of arms. What needs to change?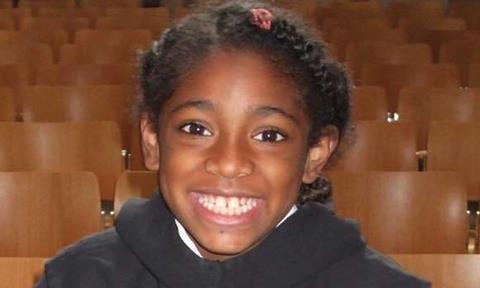 When a London coroner concluded in December that air pollution was to blame for the tragic death of nine-year-old Ella Kissi-Debrah, the health dangers of toxic fumes shot up the agenda of policymakers. The inquest, which saw a detailed investigation into fume levels near Kissi-Debrah's family home, 25 metres from the South Circular in Lewisham, south-east London, was the first time that air pollution had been listed as a factor contributing to death.
The coroner's conclusions came too late for Ella, whose mother – who would have moved house had she known the true source of her daughter's severe asthma – has campaigned tirelessly to uncover the truth. But the spotlight that has been shone on the issue of toxic fumes may save many lives.
This is just one example of the power of a coroner to investigate causes of death and uncover lifesaving lessons. But despite its importance, the coroner system – which is separate from the criminal and civil courts and is funded by local authorities – has major flaws.
The biggest hypocrisy I see is that on the one hand, there is no funding for families to have a lawyer represent them, and yet you will never see the state going unrepresented

Leslie Thomas QC, Garden Court Chambers
A separate system
Until the Human Rights Act 1998 came into force in 2000, the coroner's role had been narrow: to establish who the deceased was; as well as how, when and where they died. But when the HRA incorporated the European Convention on Human Rights into domestic law, Article 2 – the 'right to life' – gave coroners a much bigger role, by obliging the state to investigate state-related deaths through so-called 'Article 2 inquests'.
An Article 2 inquest will be triggered whenever someone dies while they are in the care or protection of the state – for example, deaths in custody – or where a state policy or systemic failure contributed to the death.
Unlike the adversarial civil and criminal courts, the inquest process is inquisitorial, with the coroner tasked with investigating the death and deciding on the evidence needed. But in reality, coroners often lack the resources to investigate proactively.
Guy Mitchell, a solicitor at Hodge, Jones & Allen, explains: 'You perhaps imagine coroners taking a more active role in investigating, but they often rely on reports from other bodies such as the Prisons and Probation Ombudsman, rather than conducting their own investigation. They will instruct experts if they accept submissions from the family about the need for expert evidence – and sometimes the submissions on that point need to be quite forceful'.
In inquests involving clinical care, the coroner will rarely have any budget for independent experts – something that frustrates Victoria Beel, a medical negligence senior associate at Slater & Gordon who frequently acts for families at inquests.
'One of the problems that I come across in inquests involving complex medical questions is that the coroner is usually quite well armed to decide on whether there were failings of care, but has significant difficulty in answering what difference it would have made had the person received better care,' she reports.
Without independent experts, the coroner tends to rely on evidence from the very doctors whose actions are under the spotlight.
'Those clinicians will usually say that they cannot say if different care would have made a difference,' she says, 'whereas in the civil courts, independent experts will normally pin their colours to the mast on that point. This is a significant gap.'
With submissions from families often so influential in determining the depth and direction of an inquest, their need for support from a lawyer is obvious: especially when the state bodies involved tend to be lawyered to the hilt. But legal aid is hard to come by in inquests, and even where it is available, it rarely stretches to more than one lawyer.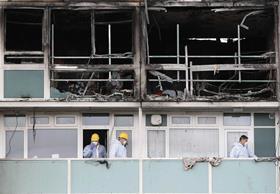 Failure to learn
As well as establishing how someone died, coroners have another extremely important duty: to identify issues that might cause similar deaths in future and alert the relevant organisations by making prevention of future deaths reports.
But charity Inquest is concerned that these PFDs are not having the effect they should and has called for a 'national oversight mechanism' to collate, analyse and monitor the reports. Executive director Deborah Coles says: 'Families want the truth about what happened… But more than anything, they are motivated to go through this very distressing process by the hope that future deaths will be prevented. Yet time and time again, we see the same failings being repeated.' One stark example could be a failure to remove ligature points such as ceiling fittings that are used in suicide.
'The problem is that there's no mechanism to monitor and follow up what action has been taken,' observes Coles. 'You get these very bureaucratic responses from state agencies, that end up on the judiciary website. But there's no real analysis and no one is charged with auditing what action has been taken.'
Coles points to the tragic example of Grenfell and the failure to act on recommendations stemming from the 2013 Lakanal inquest into a similar fire (pictured), in which the coroner criticised issues such as the 'stay put' policy and the safety of building materials.
In the clinical negligence arena, Ap-Thomas notes that since the Coroners and Justice Act 2009 changed the issuing of PFDs from a discretionary power to a duty, coroners now make many more reports. But this has a downside. 'As one senior person in the NHS put it to me, these reports have "lost their currency to the NHS",' Ap-Thomas confides. 'The impact of receiving one no longer hits as much and I suspect the effect on patient safety is reduced. There are just too many of them.'
Beel adds that around half the inquests she acts on involve PFDs. 'That's quite a large proportion. We get no feedback on what changes are made as a result.' She adds that while coroners can point out problems, they cannot require 'specific action' to be taken. 'I wonder whether, if they were able to do that, it would be more effective.'
One rule for the state
This is an issue that exercises Leslie Thomas QC, a barrister at Garden Court Chambers and professor at Gresham College, where he is currently delivering a lecture series on inquests.
He complains: 'The biggest hypocrisy I see is that on the one hand, there is no funding for families to have a lawyer represent them, and yet you will never see the state going unrepresented. You never have the state saying, "This is a non-adversarial process, we'll let the coroner determine these issues without our involvement."
'In fact, the [state bodies] will normally turn up with a ton of lawyers to defend, and that goes way beyond providing the coroner with assistance and providing answers in an orderly manner.'
Thomas adds that he often sees 'all those suits' representing the state, such as 'treasury counsel, treasury solicitors, high-powered public law chambers and very expensive lawyers'.
He fumes: 'I don't want to hear that families can be adequately represented with no lawyers, or with junior lawyers with poor publicly funded rates. You have to judge [the state bodies] not on what they say, but on what they do.'
Theoretically, the family at an Article 2 inquest will be entitled to legal aid without means teasting, while means-tested legal aid may be granted in other inquests where there is a wider public interest reason for it. But the reality is not so straightforward.
Merry Varney, partner and head of the inquest group at Leigh Day, explains: 'The financial eligibility criteria are so tight that you can be on a means-tested benefit and still not be eligible for [means-tested] legal aid.'
The process of proving financial means is regarded as highly intrusive for grieving families, with complex forms that seem designed to deter rather than assist – even asking for details of the applicant's jewellery.
Varney adds: 'Where the inquest engages Article 2, there is scope to disapply the financial criteria. But even if the coroner decides that Article 2 is engaged, the Legal Aid Agency can still say that it doesn't agree, and deny funding.' Convincing the coroner or the LAA that proceedings fall under Article 2 and so should be eligible for legal aid is no easy task. 'It requires complex legal submissions that would be impossible for a layperson to put together and you need a lawyer to do it. So it's really putting the cart before the horse.'
Late funding
Even when public funding is granted, it often comes in late. Beel recalls one inquest that related to the actions of a doctor.
'The NHS trust, the private hospital and the doctor all had QCs, and the trust also had a junior,' she says. 'The LAA initially refused our application for legal aid and we had to appeal. We got our funding less than a week before the inquest. There were 12 bankers' boxes of evidence to get through.'
The nine other families involved were unrepresented, she adds. 'The other families at the inquest didn't even realise that they could ask questions; the coroner had not explained it to them. The families were sat four rows back, with the front three rows taken up with all the lawyers.'
Beel has a heartrending example of how hard inquests can be for unrepresented families. When one client, whose three-day-old baby had died in hospital, came to her in relation to a civil claim after an inquest had already taken place, Beel obtained a transcript of the inquest proceedings, to see what had gone on.
'The mother had been prevented from asking some of the questions that she wanted to ask,' explains Beel. 'One question that she had tried to ask was why she wasn't able to hold her baby before she was taken away. The coroner wouldn't let her ask the question, as he said it was outside the scope of the process. That just shows how cruel the process can be for unrepresented families… I've never had a coroner refuse a question like that where I've been representing a family.'
The transcript also showed there had been a comfort break while the family were in the middle of attempting to ask further questions. When proceedings resumed, the coroner simply moved on to something else and the family were not given a chance to continue their questioning.
'Without a lawyer, the family is basically there to watch,' remarks Beel.
Even where legal aid is successfully granted, the funding available is limited. Mitchell acted for Ella Kissi-Debrah's family in the air pollution inquest.
He says: 'It was an Article 2-compliant inquest, but we didn't have to rely on legal aid, as we had funding from a third-party organisation. We had multiple experts on different aspects, which were hugely important to the coroner in understanding the issues. We would have struggled to get these if we had been funded through legal aid. Also, the amount of time that the legal team spent on the inquest would not have been possible on legal aid.'
Sometimes it will be in a lawyer's financial interests to represent a family at an inquest, because the coroner's conclusions could then support a civil claim, in which they might act for the family under a 'no win, no fee' agreement.
'But in negligence terms, the law doesn't place a large value on [death] unless you are a financial provider,' Varney notes. A civil claim involving the death of a child, for example, might only be worth a few thousand pounds, but it could involve a week-long inquest. 'You end up acting for free, but you feel you're propping up a system that would otherwise break.'
Postcode lottery
With coroners' courts funded by local authorities, there are huge disparities between the facilities on offer, and indeed in the attitudes of individual coroners. Dewi Ap-Thomas is a partner at defendant firm Weightmans, which acts in more than 200 inquests a year across the country, often involving the NHS.
He remarks: 'Over the past 15 years, I've done inquests in tiny box rooms, in grandiose, echoey marble town halls and even in football stadia – Blackburn Rovers and Shrewsbury Town – because the coroner didn't have space for a jury.'
You end up acting for free, but you feel you're propping up a system that would otherwise break

Merry Varney, Leigh Day
When facilities are inadequate, the biggest problems tend to arise in the breaks, he says. 'During the breaks, you are thrust into the [crowded communal area], where you've got doctors who are already feeling quite terrified of having to give evidence; the family who are trying to spot the person who they think has killed their loved one; me, who is the baddie in the eyes of the family; and the coroner's officers, who are trying to soften the mood, but often doing it quite clumsily.'
He adds: 'But then at the other end of the scale, you have airy, bespoke facilities such as those in Manchester'.
Ap-Thomas also sees differences in the agendas of individual coroners: 'Some coroners are less fixated on the care that was given by the NHS, more by the changes implemented afterwards… Others on how the death occurred. So it's important to know beforehand or you can have an unprepared witness.'
Deborah Coles is executive director of charity Inquest. In its response to a recent Justice Committee inquiry into the coroners system that is expected to report shortly, Inquest called for a national coroners service – something that has been recommended by various reports and reviews into the coroners system over the years.
'At the moment, there is serious inconsistency in the coroners' courts,' argues Coles. 'This should be nationally funded. We've seen the significance of this in the pandemic and the difficulty that some coroners' courts had in adapting their services to rely on technology.'
While some coroners' courts have managed to conduct remote hearings, others have not – leading to significant backlogs in some regions.
Appeal for change
Another issue that worries lawyers is the lack of a proper appeals process in the coroners system. The Labour government's Coroners and Justice Act 2009 sought to address this, with a right to appeal to the newly created chief coroner. But the change of government in 2010 meant that while the role of chief coroner did come into being, the plans for an appeal mechanism were ditched.
So there is currently no route to appeal a coroner's findings of fact and the only way to appeal legal aspects of the process, such as the way the coroner used their discretion in relation to disclosure, is through judicial review.
As Varney explains, this is no easy task. 'In JR, you can't waive the financial threshold for legal aid and you have the risk of having to pay [your opponent's costs if you lose]. It's also an incredibly high [legal] threshold to reach; if the judge decides that it was a decision that a reasonable coroner could have made, you're stuck with it.'
Time and again, detailed reports such as the 2003 Luce review have recommended sweeping changes to the coroners system; but longstanding problems such as regional inconsistency, inequality of arms and ineffective measures to prevent future deaths still persist. Are these issues likely to be solved any time soon?
Thomas is sceptical. 'Whose interest is it in to level the playing field?' he asks. 'It certainly isn't in the state's interests. The writing on the wall isn't good, because we have a government at the moment that doesn't like to be challenged.'
Coles adds: 'This doesn't seem to be a priority for the current government, but we'll continue to express the injustice we see until there is change. We won't be silenced.'
Rachel Rothwell is a freelance journalist