Will Covid-19 revolutionise the market for commercial property, or just accelerate existing trends? Opinion is divided, reports Marialuisa Taddia
The low down
The property world has never known a year like 2020. The Covid-19 pandemic has delivered a massive shock to the economy and to a model of growth that radiated out from inner-city regeneration schemes, where retail and services attached themselves to high-grade office developments. This placed city hotels and luxury apartments at a premium. But property lawyers also say that established market trends are accelerating. The surge in online retail was already fuelling demand for warehouses, while an ageing population has needs that can be met by bespoke developments. Meanwhile, plenty of investment funds see an opportunity in the sale of distressed assets.
The election of Joe Biden as the US's 46th president earlier this month captured the attention of people worldwide – here, not least, because what happens in the US matters greatly to the British economy. Real estate is no exception.
Dr Richard Barkham, global chief economist and head of Americas Research at CBRE, the world's largest real estate services firm, says that the second and third quarters of 2020 saw 'extreme low levels of capital deployed in real estate, but our current thinking is that in the US it will start to pick up post-presidential election'.
Beaming from Boston into the kitchens and bedrooms of delegates at the Law Society's national property law online conference last month, Barkham continued: 'From an economic perspective, what happens in the US quite often happens one quarter later in the UK.'
'Transactions will pick up pretty sharply, probably a lot more sharply than people think'

Richard Barkham, CBRE
Already, many of the trends in real estate in the US are 'mirrored very closely' in the UK, and this includes the apparent demise of the office following the Covid-19 outbreak.
Every recession has its 'specific casualties', according to Barkham. In 2000 it was tech companies; in 2008, it was banks and mortgage providers. 'In this particular recession, real estate has been the specific casualty – in particular, the office sector.'
More than the US elections, the availability of Covid-19 vaccines will be a determining factor here, with no 'meaningful uptick in transactions until people go back into the office and our best estimate of that is that it will take place in Q1', he says. These predictions are premised on a vaccine being licensed in December and 'widely dispersed' in the first half of next year.
At that point 'transactions will pick up pretty sharply – probably a lot more sharply than people think', Barkham adds.
In addition to the huge fiscal and monetary stimulus implemented by the world's major economies since the start of the crisis, there 'is still a lot of money that is targeting investment in real estate'. Although this is not at its 'cyclical peak', it is still above the long-run average, he says.
In the private equity market, for example, funds raised to target EU real estate investment neared €17bn in the first half of this year, in line with 2019's annual total of €34.5bn, Preqin data shows.
What do lawyers in the commercial real estate sector make of these predictions – and how have their practices fared since March?
Hogan Lovells' head of UK real estate Oliver Chamberlain says there was a dip in the number and value of instructions between March and June. However, he adds: 'Our business has returned to near normal levels and we expect to have a strong Q4 across the real estate practice. Staffing levels have not been impacted by Covid-19.' This broadly reflects the experience of other law firms to which the Gazette spoke.
Real estate continues to be an attractive investment for a whole spectrum of investors, Chamberlain points out, including those from overseas (for example, Singapore) as well as the UK. Among them are local authorities, ultra-high-net-worth investors (served by family offices) and financial institutions.
What's the use? Planning law reform
In September the government began a shake-up of permitted development rights and change of use as part of the 'most radical reforms' to the English planning system since the second world war. Amendments to the Town and Country Planning (Use Classes) Order 1987 (UCO) have created a new 'Class E' of permitted development rights, grouping together a mix of non-residential (retail, leisure and business) uses to enable businesses to respond to rapidly changing market conditions. This means that a town centre shop can change to a gym and then to an office (and back again) without planning approval. The changes also introduce the concept of 'part use', which means that a tenant may change use of part of a building to an alternative Class E use, also without permission.
As Sharpe Pritchard partner Bernadette Hillman observes: 'Class E UCO is a tool with enormous potential. It gives business an enormous amount of flexibility. The premise behind the new use class is that it is intended to support the recovery and reimagination of our high streets and town centres, supporting small businesses to innovate and giving them the best chance of adapting and thriving.'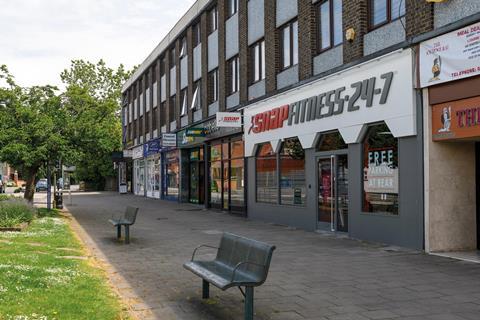 This flexibility does not come without its challenges. Hannah Quarterman, who heads up Hogan Lovells' planning team, points out that there are many property owners who will not want the full range of Class E uses going on in their properties – for example, they may want their retail parade to stay as retail.
The Law Society has questioned the speed at which the government is seeking to reform the planning system: 'The danger of reforming the whole system at once is the resulting uncertainty, especially in light of the impacts of the pandemic and the end of the transition period for leaving the EU… Some elements of planning reform can be done more quickly than others, but we anticipate that wholesale reform on this scale would take several years.'
Richard Vernon, practice group head for EMEA and US real estate at Ashurst, says the uncertainty created by the lockdown caused investors and funds to slow or pause transactions as they considered the implications for values and the market generally.
'Lack of certainty on valuations and, in some cases, an inability to obtain a valuation, reduced the availability of bank finance, which had a knock-on effect on transactions relying on debt finance,' he says. 'Activity picked up mid-summer and has continued, especially with opportunistic funds looking at distressed opportunities across all sectors.
'We are seeing capital sources coming from Asia, Europe, the Middle East and north America. Prior to the pandemic, we would often see only certain parts of the world looking to invest in the UK at any one time. Currently, it seems that everyone is looking for a quality safe haven to invest their cash. London in particular looks relatively good value compared with Europe at the moment. As we continue to see more distressed assets and businesses, we have no doubt that the opportunistic funds will be very active.'
So what asset classes are popular? 'Logistics remains hugely popular to many types of investor, including global funds and private equity houses,' says Paul Jayson, a DLA Piper commercial real estate partner. He adds that the move to online retail and the need for 'last mile' warehousing has increased demand for logistics.
Physical retail, by contrast, is facing 'pretty stiff headwinds', according to Barkham: the Centre for Retail Research estimates 20,620 store closures and 235,704 job losses in the sector this year, up significantly from 2019. 'There is a very low level of completions of new retail facilities and all the new construction is in industrial and logistics,' Barkham notes. This, in turn, reflects 'extremely strong' occupier and investor demand.
Investors as well as developers are focusing on major distribution centres and last-mile facilities, Vernon says. 'This focus is across the globe, with our teams in the UK, continental Europe and Asia-Pacific seeing high levels of activity in this sector. We have also seen an increased interest in data centres, which is logical when we look at the digitalisation of life at work and at home.'

Bruce Dear, Eversheds Sutherland's Head of London real estate, says: 'There is a lot money being poured into logistics, where prices for warehousing parks have risen to the levels once only seen for exclusive West End retail.'
The other main investment focus is 'all types of residential, including build-to-rent and senior living, and government and local authority covenant-backed assets – for example, long annuity leases and regeneration schemes,' says Dear. He adds that many development deals with long delivery and build times are also attracting investors 'who hope to catch the curve as it begins to turn upwards'.
Residential is seen as 'a safe harbour from the current market dislocation, given that people will always need somewhere to live', Jayson says. 'An ageing population is driving a burgeoning senior living and healthcare sector. This is more than just care homes – rather, it is a spectrum of residential offerings, from individual homes with club facilities and opt-in care to more specialised healthcare requirements.' This is known as 'operational real estate', whereby property is seen as a service rather than a product.
Chamberlain has seen no 'sea change' in the type of assets his investor clients are targeting. 'Logistics remain popular and we have transacted business parks, retail, student accommodation and offices in the past few months,' he says.
And, as Ciaran Carvalho, partner and head of real estate at CMS Cameron McKenna Nabarro Olswang, notes: 'Investors are still looking at offices and taking a long-term view.'
He adds that over the past few months he has seen a steady flow of investments into the office market, with opportunistic buyers taking advantage of less competition. For example, the firm recently completed on Singapore's Suntec Real Estate Investment Trust's £400m acquisition of a 50% interest in the first phase of Nova Victoria in London from the Canada Pension Plan Investment Board.
Offices – as well as physical retail – have driven urban regeneration and investment for decades. Between 2005 and 2020, urban office-based employment in Europe grew twice as fast as total employment (by 67% compared to 32%).
Barkham says: 'Much of the urban renaissance that we have seen in the western world, including the UK, has been based around office-using employment. We have been on the back of a really long wave of office growth. I don't think it is about to go into reverse, but it could be about to go into a plateau phase and a reimagination of the usage of that space.'
The mass homeworking experiment triggered by the global lockdowns has raised a fundamental question over the future of work – will it remain clustered in city offices or will it disperse?
'Most occupier clients are looking to substantially reduce the size of their office portfolios and switch to a blended model'

Bruce Dear, Eversheds Sutherland
In a survey carried out in September, CBRE found its 100 top global office-using clients were 'substantially rethinking their space requirements', with almost 60% saying they were going to reduce the space they needed, either slightly or significantly.
Reporting 'falling' demand for offices, Dear says: 'Most occupier clients are looking to substantially reduce the size of their office portfolios and switch to a blended model involving more working from home, serviced offices and local hubs.'
However, Wedlake Bell real estate partner Suzanne Gill counters: 'The average office lease lasts for seven years, so many clients can't make sudden changes even if they want to. We are seeing consensus that there is some role for people to come together face to face, whether that is for training, mentoring, building a company culture or water-cooler inspiration.' However, she adds that there is less agreement about how often people need to meet and what the space they meet in will look like.
Jayson emphasises that this year's events have 'merely accelerated trends that were already apparent'. He points out that 'the creation of a flexible workplace subsector radically altering the design and offering of offices was already under way', and that there was already a shift towards 'shorter leases and more of a "plug and play" approach to occupying office space'.
Yet, he acknowledges that 'the current challenge is how to value office space – and, in particular, whether London and other large cities will require the same amount of space as previously'.
Central business districts are attracting new breeds of occupier. In the US, there is currently 'huge demand' from life science operators.
The same trend is true for media and content providers, which are taking advantage of 'slightly cheaper downtown space than they have had over 10 or 20 years', says Barkham.
He predicts a greater role for the media and the arts in the growth of central urban areas. As an example, he notes that New York has for the first time in two decades 'opened up and provided opportunities for the creative classes to live in downtown areas'.
London is also witnessing a transformation. Take its Georgian townhouses, which were built as single family home units in the 18th century. Many, including those around Chancery Lane, became offices after the second world war and are now 'some of the most expensive office locations in the world'. But large numbers are currently reverting to residential use, Barkham observes.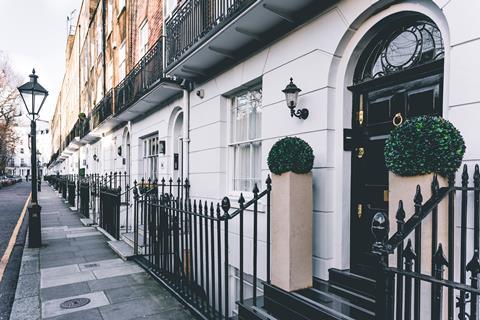 The 'de-densification' of cities and their office space is also creating investment opportunities for suburban areas as well as for second- and third-tier cities. Carvalho is confident that the office sector 'will carry on adapting to occupiers' needs, reflecting what we have seen in previous years with the rise of co-working and open plan office space with collaboration zones. The need for high-end, quality, versatile office space will be there and – perhaps a little ironically – some major tech companies are looking to increase office portfolios. Integrating innovative technology into the design of a building is crucial for the future'.
The demand for flexible office space is likely to continue to be an important factor in the medium- to long-term, according to Vernon. 'A number of occupiers may prefer not to commit capex to major new investments, which is likely to mean that there is increased demand for preconfigured space on flexible terms,' he says. Investors are looking to future-proof portfolios to ensure physical office space can facilitate interaction and collaboration, and improve employees' health, wellbeing and productivity. He adds: 'Occupiers are less likely to compromise on workspace needs, requiring more on-site amenities and facilities that support wellbeing. This means that prime office space remains an attractive investment opportunity.'
The most attractive buildings for investors will deliver on sustainability, energy efficiency and technology, Vernon contends: 'They will be looking more closely at the green credentials of an office – or indeed any building.'
There are more than 600 green ratings globally and therefore investors need to understand what the ratings actually measure. The environmental legal landscape after Brexit is difficult to predict, but whatever happens commercial building owners will be expected to achieve a minimum Energy Performance Certificate (EPC) rating of at least C by 1 April 2030, Vernon points out. Recent government consultations suggest that there will be a tightening of the Energy Performance of Buildings (England and Wales) Regulations 2012 and greater enforcement powers for non-compliance. At the end of September, the government issued its action plan concerning EPCs and outlined its proposals to consult on options for introducing new operational ratings for non-domestic buildings.
Green credentials
All this sits against a backdrop of business's increasing engagement with environmental, social and corporate governance (ESG) issues generally. This is driven not only by greater regulation but also by potential returns from ESG investing.
'For commercial real estate, this means more interest in the green credentials of a building. Sustainable buildings are more energy-efficient and therefore have lower operating costs, which will be attractive to long-term occupiers and could mean fewer voids, better rental return and higher capital values,' Vernon says. He adds that 'as we look ahead, ESG reporting and disclosure requirements will only increase, and potential investment and funding decisions will need to take these requirements on board'.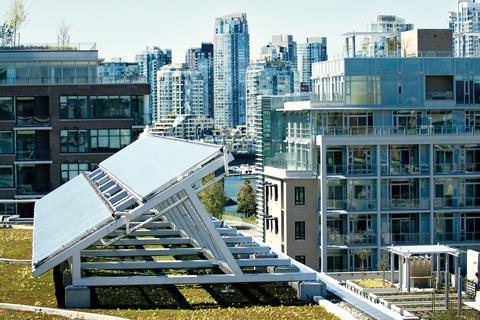 Lawyers are supporting these efforts by using new technologies. Ashurst, for example, has designed and developed an online tool called ESG Ready that provides simple, automated advice to help clients, including real-estate investment funds, comply with new European regulations on sustainable finance disclosures.
So, how are leases changing to adapt to new working practices? In the US, market leases are typically shorter, and landlords have been much more proactive in their relationships with tenants.
Jayson says tenants are doing deals with options or rights of first refusal on adjacent space, as well as multiple break rights within leases. Landlords have had to respond to this demand for flexibility.
'For some, it will be offering fully fitted-out space for immediate moving; for others, it will be shorter leases or even their own flexible workplace product,' he adds.
The office sector is following similar trends to other segments of commercial property. Jayson points to 'a new breed of operators of property who are offering more than just a space. Some in the market were already speaking about "space as a service" and we are seeing more of this, with enhanced branding, bespoke services offered to occupiers. In short, one could say it is the "hotelisation" of the office sector, where people are willing to pay for a sustainable building, great communal spaces and so on.'
Landlords are offering additional facilities and services beyond their workspace that support wellbeing and open public spaces. They are launching 'new brands in the flexible leases sector, fitting out Cat A+ or offering plug-and-play space, ready to occupy space on flexible terms', Vernon says. 'As these leases are for shorter terms, they are designed so that the tenant knows up front what the total occupancy cost will be and so they are drafted to be all-inclusive, covering rent, business rates and service charges.'
In retail, meanwhile, Vernon says an approach becoming increasingly common consists of a top-up element based on store performance – or turnover-based rent. Hammerson, one of the UK's biggest retail landlords, announced in August that it would be adopting this model. Turnover-linked rents are also being agreed as part of company voluntary arrangements.
'As has been the trend for a number of years, leases will continue to get shorter and become more flexible, with more extensive break and dealing rights,' Dear says. 'It is also quite likely that the strongest tenants will try to negotiate into leases pandemic- and public health-related rent suspensions, postponements and temporary reductions. Landlords will be very reluctant to agree such clauses and it's likely the market will eventually settle on a compromise involving insurance and risk-sharing.'
Adaptive reuse
Repurposing real estate – or 'adaptive reuse', as it is known in Australia – is another key issue for real estate lawyers and their clients. This relates to space that was already vacant pre-Covid and is now less likely to be let, as well as property that has become vacant due to closures through downsizing or insolvency, or tenants simply not being able to afford the rent due to insufficient cashflow, Vernon explains.
'How can we make the most of this space? Can it be repurposed? Are "meanwhile uses" part of the answer and what role can local authorities play in realising these opportunities?' he asks. 'Despite lacking the immediate cash to support these sectors, local authorities will not want boarded-up commercial and hospitality space and vacant offices buildings in towns and cities.'
Amid expectations that a return to normality will not occur until the middle of next year at the earliest, this is clearly going to remain a time of dramatic change in the commercial real estate market. Flexibility and creativity among practitioners is, therefore, ever more important.
Marialuisa Taddia is a freelance journalist