In recent years legal innovation has consolidated its position as a game changer and source of competitive advantage in legal services, driving the exponential uptake of artificial intelligence (AI) and emerging technology, as well as a proliferation of start-up incubators and accelerators. And perhaps 2017 is the beginning of a new chapter in the legal tech start-up story, with the acquisition of legal AI front-runner RAVN Systems by established document management system (DMS) vendor iManage.
Tipping point
The drive for acquisition and innovation among established players in legal services and technology raises the question of whether the lawtech start-up phenomenon may have reached a tipping point or evolved into another 'new normal'. According to Thomson Reuters Legal, 579 lawtech patents were filed worldwide last year. Many of these are tools and applications that involve data search and analysis, identifying patterns and predicting outcomes, and applying intelligent automation to routine/volume (but not necessarily repetitive) tasks. They promise to improve efficiency, productivity and margins by saving time and accelerating processes. However, the number of similar offerings hitting an already crowded market is becoming overwhelming. A law firm innovator and regular on the presentation circuit observed privately: 'How many contract analysis tools can a firm use? There are now so many start-ups offering tools and applications that claim to address the same challenges that it is getting hard to see the wood for the trees.'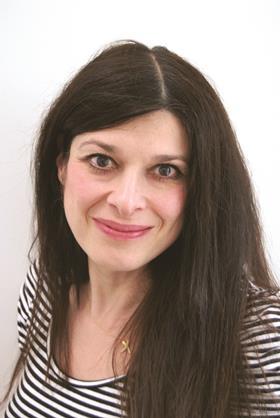 Another observation is that most of these tools are narrow – focusing on individual tasks and processes. Most legal AI solutions deliver their outputs to an Excel spreadsheet, which is neither new or imaginative. This indicates either limitations in the scope and imagination of legal start-ups, or assumes that lawyers (generally) require a familiar user interface to accept emerging technology and are perhaps still not prepared to change the way they work.
The latter may be true, because intelligent software can be demanding. With a few exceptions (chatbots and straightforward plug-and-play tools such as Luminance) firms need to train the software on their own data, sometimes to cross-reference with public data. It can then learn from feedback and experience, and develop a unique competitive advantage for the firm by leveraging its knowledge, experience and expertise.
PwC partner Andrew Giverin, formerly co-founder at niche legal technology and outsourcing firm Radiant Law, recently warned against assuming lawtech was an easy route to improving legal services or business performance. 'Each month dozens of companies burst on the scene promising to transform daily tasks,' he said. 'But if your problem is that you can't find where your contracts are, you need to solve that before you get the new contract management system. Technology is not the solution, just the tool to reach the solution.' It is worth mentioning that the iManage/RAVN combination gets around that, as RAVN's AI tool works directly with the iManage DMS, where the contracts reside.
Giverin's point is valid, however. Software – particularly, specialist legal IT software and legal AI – should be positioned as an enabler rather than a solution. This helps to break down barriers to acceptance, and incorporate rapidly developing technology into business strategy, which is traditionally deterministic.
Back to basics
It is therefore worth taking a quick step back to basics. AI and big data analysis tools (basically anything which involves large volumes of data and significant processing power) rely on cloud technology. Professional services solutions provider Tikit recently hosted a client event, showcasing some of its own and its partners' cloud offerings.
As development director Mark Garnish explained, Tikit is a supplier, a client and a subsidiary of BT, so it has a complex relationship with its parent company. The overarching theme was IT security, which is another critical component of legal IT and AI applications.
The sessions demonstrated that mainstream vendors are offering law firms sophisticated tools and applications that support agile working while recognising the sophisticated cybersecurity challenges of today's digital environment. They presented five perspectives: BT's investment in protecting its own and its customers' data (particularly in light of the recent TalkTalk data breach); BT's management of its suppliers and outsourcing partners, including legal services providers; and three technology partners that support Tikit's cloud-first strategy. These are NetDocuments' cloud-based document management system (DMS); Microsoft UK legal; and Mimecast's secure email for cybersecurity and business continuity. Garnish demonstrated Tikit's cloud-based Word templates, which produce documents that can be shared online across devices and platforms and also saved locally.
Cloud computing and leapfrogging the competition
Unusually, I am reporting a vendor presentation – which is applicable to most cloud offerings – to share an entertaining analogy from NetDocuments chief technology officer Alvin Tedjamulia. NetDocuments' cloud-based DMS hosts some 7bn files for 2,100 law firms and corporate legal departments. It has just launched a new web interface, and it is also accessible via a Microsoft Office interface and mobile apps.
Tedjamulia referenced the origin of connectivity as being 1781, when Luigi Galvani discovered that a dead frog's legs twitched when an electrical current was passed through them, thereby discovering bioelectricity and connectivity. Shortly afterwards, Alessandro Volta used this discovery to invent the electric battery. Tedjamulia applied the frog analogy to cloud computing.
Frogs don't drink: they absorb water through their skin. In effect, they drink invisibly. Successful software relies on user adoption, explained Tedjamulia, and cloud-based systems achieve 100% user adoption invisibly by syncing across multiple devices and platforms. NetDocuments interfaces with Office 365, offering predictive filing and messaging. Tedjamulia described it as invisible document management.
It's important not to focus on change for its own sake, and to ensure that the technology you already have is being used to its best capability.

Stuart Whittle, Weightmans
Frogs blink when they swallow and cloud-based systems are upgraded automatically, instantly ingesting 100% of the data each time they release a new version of the software or a new intelligence layer. This is a key benefit of any cloud system over on-premise software, which requires manual upgrades with the associated risk of data loss or corruption.
Frogs are built for self-preservation. They sleep with their eyes open and have 360-degree vision. They wake when their eyes detect sudden movement. Tedjamulia's analogy is that constant vigilance is the essence of IT security. He outlined NetDocuments' use of entropic cryptography, which, put simply, is a complex system of multiple randomly generated keys.
The panel discussion that followed built on the security theme and the widespread practice of corporate clients imposing external security audits on their legal services suppliers. There was general agreement that determining a common set of standards for IT security in professional services would perhaps enable this to be automated. Yet this is unlikely to happen, as it would be against the interests of the growing ranks of external security auditors.
Cloud services help law firms power through systems outages and security incidents by leapfrogging the system, said Tedjamulia, extending the frog analogy. You can access documents via the web if you have a cloud-based DMS, and your emails if you use a cloud-based system such as Mimecast, which includes sync and recover capability, archive back-up six times a day, and high-availability rerouting to improve resilience.
You can't hang your hat on a magic wand
The message is that lawtech is not just about innovation and design thinking. It is about building a flexible IT infrastructure that makes room for innovation while securing the firm's systems and client data. 'Mainstream' technology is increasingly sophisticated and firms need to establish the value added by investing in new offerings from start-ups that may well change direction or ownership.
'Tech start-ups have different priorities from law firms,' says IS and operations director, Stuart Whittle, a partner and board member at Weightmans. 'They are working towards different outcomes – perhaps being acquired by Facebook!' Whittle's strategy includes a strong element of change management following the firm's operational reorganisation. He takes a pragmatic approach to legal AI. 'You can't hang your hat on a magic wand,' he says. 'You need to start with the process and then look at the potential for introducing new technology and automation. It's important not to focus on change for its own sake and to ensure that the technology you already have is being used to its best capability.' Having said that, Whittle is working with academic institutions and legal AI providers, and has expanded the firm's business change function.
Diffusion of innovation
The University of Westminster's inter-faculty workshop 'Opportunities and Challenges for Managing Legal Services: Making LegalTech Succeed for You' was presented by Dr Paresh Kathrani, senior lecturer at Westminster Law School, Federica Oradini, senior lecturer in eLearning, and Dr Steven Cranfield, senior lecturer in leadership and professional development at Westminster Business School. They discussed a strategic approach to legal AI that includes change management.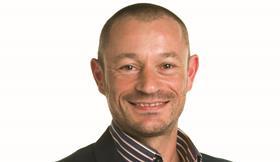 Kathrani led discussions about the likely impact of AI technology on lawyering in terms of structural, operational and cultural change and related implications for legal education. Cranfield, supported by Oradini's interactive polls, focused on change management as an enabler, applying Everett M Rogers' diffusion of innovations theory to legal AI. Rogers found that the most influential factors in innovation adoption are complexity – how easy it is to learn or use an innovation – and critical mass. This directly reflected Tedjamulia's emphasis on cloud computing's 'invisible' functionality and inbuilt security at NetDocuments, and Whittle's focus on change management at Weightmans.
Indeed, this would indicate that legal IT's disruption is morphing into another 'new normal'.