Legal IT is experiencing consolidation again. In a pivotal move for the legal technology sector, artificial intelligence (AI) analytics start-up RAVN Systems was acquired by document management system supplier iManage. This was not entirely unsurprising as the synergies between the two businesses were clear, and many of the leading players in both companies had worked together before. A week later LexisNexis added to its AI case analytics portfolio by purchasing Ravel Law.
The anticipated trend of mainstream legal technology vendors acquiring AI start-ups is likely to boost the thriving lawtech start-up community, by further encouraging funding and support. It will also facilitate and accelerate law firms' take-up of AI by reducing the strategic risk of implementing emerging technology. While futurists and strategists underline the role of 'fast failure' in innovation, this concept runs counter to lawyer and law firm culture, which naturally, and necessarily, focuses on winning a case or deal, as well as winning pitches and retaining clients.
Winning teams – and firms – are supported by the right technology, which may include emerging technology and AI improving legal services (delivery), but many firms will hesitate to roll out a largely untried system, especially as a start-up vendor is likely to change ownership, structure and pricing, particularly while its products are in development.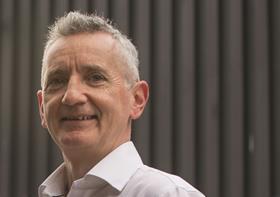 This theme was covered during London Technology Week. The International Conference for Artificial Intelligence and Law (ICAIL) at King's College, London, included a workshop on AI and legal practice, which brought together academic research, legal practitioners and AI software vendors. Sessions included David Halliwell, Pinsent Masons' director of knowledge and innovation delivery, introducing the principles and practical applications of legal AI. The rest of the morning focused on technology, with data scientists from King's College department of informatics (not the law school) outlining the terminology and applications of the two main components of legal AI: machine learning (ML) and natural language processing (NLP), and product demonstrations by Brainspace (data sorting, clustering and visualisation), Neota Logic (expert systems) and Kira Systems (contract analysis and comparison).
I understand the rationale behind proposals for an online court, but by the time cases reach court, the damage is already done

Alan Larkin, Family Law Partners
This was perhaps an indication of how law schools can help train the next generation of lawyers for a 'new normal' that includes AI-augmented legal service delivery. As David Curle, director of market intelligence at Thomson Reuters wrote later: 'If lawyers are to become more comfortable with AI, one good place to start is acquiring a basic understanding of AI terminology and techniques… Introductions to basic AI concepts like this, if they become more common in law schools and in ongoing professional development for lawyers, will go a long way to demystify the discussion, drive out some of the hype, and perhaps arm lawyers with the questions they need to ask in order to distinguish AI hype from useful applications.' (See David Curle's blog at tinyurl.com/y7rwv6l3).
The opening sessions and demos highlighted my sense that legal AI technology has plateaued – for now, at least. Compared with mainstream technology, AI has transformed user and customer experience in multiple sectors and underpinned quite dramatic diversification. But with a few notable exceptions (such as RAVN, which has broadened its service offering and improved accessibility by allowing users to train the system), legal AI has made disappointing progress in the past two years.
The almost daily announcements of law firm take-up and apparently revolutionary new products concentrate on the same five elements of legal service delivery identified by Halliwell at ICAIL. These are process automation, large-scale document review, financial analytics, legal research and predicting litigation outcomes – plus incorporating NLP and ML into workflows to deliver scalable online self-service legal advice, for commercial purposes, such as the applicability of the General Data Protection Regulation and other legislative changes, or altruistic ones such as DoNotPay and LawBot.
A contributory factor in the lack of diversification may be lawyers' awareness of the risks presented by ethical challenges, which were covered at the Law Society event, 'Does your machine mind?'. That considered the extent to which we should legislate for AI in respect of liability, including the unintended consequences of applying algorithms to decisions. There was concern around balancing the need to protect consumers of AI-powered products and services – including public services – while ensuring that regulation does not constrain innovation and progress.
Thinking differently
Whereas legal and financial services debates around automation regularly focus on the risk factors (last week, Slaughter and May, which was an early investor in Luminance legal AI, published a white paper about this), other highly regulated sectors which generally include significant higher human risk (e.g. healthcare and aviation) are relatively open to developing and adopting new technology. Perhaps one barrier to applying AI to more elements of legal service delivery is a lack of diversity of thought, which was covered in the recent Managing Partners Forum session on people and culture, where Andrew Grill, global managing partner, IBM Social Consulting, and Fleur Bothwick, EMEIA director of diversity and inclusion at EY, discussed how organisations can consciously move away from 'groupthink' to a more open and agile approach – a critical success factor in the face of continual digital disruption.
Although the burgeoning lawtech start-up community could well produce the next big thing in digital disruption for legal services, there are indeed signs that law firm culture is shifting as firms that think differently (in the words of Apple's famous 1997 campaign) are productising emerging technologies in practical ways that differentiate their services.
Milos Kresojevic, information architect at Freshfields Bruckhaus Deringer, reminded ICAIL that legal AI must address the needs of the practice and its clients and that there was a danger of firms focusing on the much-hyped technology rather than its practical results. He outlined how Freshfields links together a portfolio of commercial AI products – including Kira Systems and Neota – to create bespoke solutions that can then be productised to differentiate the firm's services. As he explained later, however, differentiation involves significant effort. Freshfields' real estate transaction team in Germany has trained Kira to recognise over 1,000 German language documents, thereby retraining the technology to create a unique Freshfields version of Kira whose output interfaces with German AI-powered data extraction engine Leverton. Freshfields is currently training Kira to work in more languages. 'Applying AI solutions in multiple jurisdictions increases the firm's reach and its ability to handle more complex work,' explains Kresojevic. However, he is frustrated by the lack of an end-to-end legal AI offering. While there are multiple products for document comparison and data extraction, the end result is an Excel spreadsheet or a PDF document! Firms such as Freshfields are using legal engineers: to bring together a smart portfolio of AI products into an end-to-end solution that delivers the firm's business strategy and extends its competitive advantage. Kresojevic believes that the firms that are building complete solutions will continue to disrupt the market.
Disruption with a social purpose
A similar strategy, with a very different objective, is disrupting the opposite end of the legal services spectrum. Alan Larkin, director at Family Law Partners in Brighton, has used intelligent technology to respond to government cuts in family legal services and the subsequent increase in the number of litigants in person.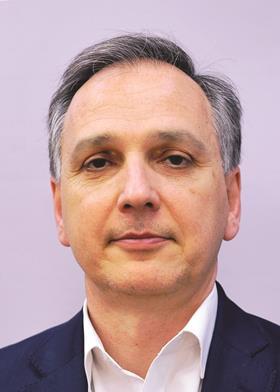 According to the SRA, a third of people consider legal services to be inaccessible. Consequently, vulnerable people are being dragged through the family courts, at considerable cost to the courts service and further damage to the families involved. 'They are missing the early intervention which lawyers used to bring, when public funding was available,' Larkin says. 'I understand the rationale behind proposals for an online court, but by the time cases reach court, the damage is already done. If local authorities developed an online portal where people could access advice, some of them could be directed to mediation and potentially avoid court altogether.'
However, there is a distinct lack of online resources for people seeking advice on family break-ups, the division of assets, child maintenance and so on.
Applying AI solutions in multiple jurisdictions increases the firm's reach and its ability to handle more complex work

Milos Kresojevic
Larkin then used the WordPress tool Gravity Forms to develop a triage system for family law, which included a conditional logic questionnaire that produced automated emails that could be sent to or shared with a co-parent, lawyer or other adviser.
His next venture was a free child maintenance calculator. 'The CSA did have a child maintenance calculator at one point, but it was ineffective and soon taken down,' Larkin says. 'So, we decided to build our own, and after a few months we discovered that it had been used to calculate some £10m of child maintenance.'
Users included judges, mediators and lawyers. The system was predicated on previous communications between parents. 'The output can't just be a calculation – it's important to show the workings and to facilitate communication,' Larkin explains. 'We developed a carefully worded email and text designed to build pathways between parents and keep mediators informed and involved. If we can build an effective product using Gravity Forms, surely AI offers the government the potential to work with lawyers to create scalable resources that could be rolled out country-wide. There needs to be a dialogue between the government interested parties.'
Family Law Partners is currently working with the University of Brighton department of computer science to develop further resources, having secured matched funding from Innovate UK, and is employing a PhD student for two years under the knowledge transfer partnership scheme.
Larkin and his team at Family Law Partners are a practical example of what ICAIL's keynote speakers, Katie Atkinson and Richard Susskind, hope to achieve with legal AI: technology partnerships between academic institutions and legal service providers that focus on social purpose, broadening access to justice and legal services.