The International Criminal Court marked its 21st anniversary with two landmark cases. But concerns persist that the court is not living up to its potential, reports Grania Langdon-Down
THE LOW DOWN
The International Criminal Court (ICC) was meant to build on the success of the ad hoc tribunals that brought warlords and political leaders to justice. Hundreds of thousands of deaths in the former Yugoslavia and Rwanda had put some of those responsible on a path to The Hague or Arusha and a prison cell. But as the ICC recruits for a new lead prosecutor, its mixed record raises questions about potential reform. Convictions and live cases relate almost exclusively to Africa; and the small number of those convictions includes cases that were successfully appealed. The court's detractors include the US, which does not recognise its authority, and some of its judges seem ill-suited to dealing with the personal scrutiny they receive. While some of those detractors are politically motivated, the court has many powerful supporters determined to safeguard its future.
The International Criminal Court's 21st anniversary this summer coincided with two cases that have been hailed as major steps in the recognition of gender persecution and sexual violence as weapons of war.
Bosco Ntaganda, a rebel commander known as the 'Terminator', was found guilty by The Hague-based court in July of 18 counts of war crimes and crimes against humanity. These included the rape and sexual slavery of the child soldiers forcibly conscripted into his military force during the bloody conflict in the eastern province of the Democratic Republic of the Congo (DRC) in 2002-2003.
He has appealed. But if his conviction is upheld, it will be the ICC's first case to result in a conviction and reparations for sexual slavery. The only other conviction for sexual slavery was overturned on appeal last year.
On the same day in July, the court held a confirmation of charges hearing in a potentially groundbreaking prosecution which includes the crime of persecution on grounds of gender, after hundreds of women were forced into sexual slavery in Mali.
Al Hassan Ag Abdoul Aziz Ag Mohamed Ag Mahmoud, a Malian Islamist militant and de facto police chief, has still to enter a plea to a long list of allegations, including torture, extrajudicial punishments and participation in a policy of forced marriage. The ICC has only ever attempted one prosecution involving the charge of gender persecution before, in 2010, but the charges were dropped.
A successful prosecution would certainly be a boost for the court, which has been heavily criticised for its expense and patchy success.
Even supporters are calling for an independent review of its functions and prosecution strategy after some high-profile cases have ended with the charges dismissed or overturned on appeal.
Conversely, ICC prosecutor Fatou Bensouda, whose nine-year term ends in 2021, has been praised for her focus on gender-based crimes and for taking a proactive approach to the situation in Myanmar over its forced deportations of the Rohingya to Bangladesh.
If the court allows her request to open an investigation, this could mark a new era in the fight against impunity in conflicts where the ICC does not usually have jurisdiction, potentially opening the way for investigations into atrocities by Syrian forces.
However, in April, four former presidents of the ICC's Assembly of States Parties (ASP) – the court's management oversight and legislative body – said an independent assessment of the court's functioning was 'badly needed'.
The four cited as a 'prime example' the decision by a panel of ICC judges to reject Bensouda's request to open a preliminary examination of alleged war crimes and crimes against humanity in Afghanistan. The judges accepted the crimes were of sufficient gravity but said they were not confident that the court could successfully investigate and prosecute the allegations because the Americans and Taliban had refused to cooperate.
Bensouda is appealing the court's decision, but the judges' reasoning underlines the difficulty the ICC faces when powerful states refuse to accept its jurisdiction. The US went even further, threatening to arrest and sanction judges and ICC officials if they moved to charge any American who served in Afghanistan.
'We have never needed the ICC more than today,' the former ASP presidents stressed in a joint article for the Atlantic Council website. 'But the powerful impact of the court's central message is too often not matched by its performance as a judicial institution. We are disappointed by the quality of some of its judicial proceedings, frustrated by some of the results, and exasperated by the management deficiencies that prevent the court from living up to its full potential.'
NO SAFE HAVENS
Countries are turning to the principle of universal jurisdiction to ensure they are not providing safe havens for suspected war criminals.
In the UK, section 134 of the Criminal Justice Act 1988 provides for the prosecution of foreign nationals for certain offences, regardless of where they were committed and whether there is any nexus to the UK.
The Crown Prosecution Service is currently prosecuting Agnes Taylor, former wife of Charles Taylor (pictured), the former president of Liberia and convicted war criminal, for crimes of torture, dating back to the civil war in 1989-90. She denies the charges and the trial is due to take place in January 2020.
A small number of prosecutions and charges, including against high-ranking Syrian officials, have also been brought in Germany and Sweden using universal jurisdiction.
Here, the war crimes team of Metropolitan Police Counter Terrorism Command investigates all allegations of war crimes, crimes against humanity, genocide and torture. The CPS's Special Crime and Counter Terrorism Division prosecutes them.
Afghan national Faryadi Zardad was the UK's first domestic prosecution under the universal jurisdiction provisions for acts of torture and hostage taking during the 1992-96 civil war. He had applied for asylum in the UK in 1998. He was arrested in 2002 and finally jailed in 2005 for 20 years. He has since been deported.
The ICC works on the principle of complementarity. Set up under the 1998 Rome Statute as a court of last resort, it can only investigate and prosecute individuals who come within its jurisdiction for genocide, war crimes, crimes against humanity and crimes of aggression when national authorities are unable or unwilling to do so. It is financed by contributions from the 122 state parties based on their capacity to pay.
There have been 27 cases, all involving African defendants. There are outstanding public arrest warrants or summonses to appear against 45 suspects. But the court does not try individuals in their absence.
There are also 10 preliminary examinations, including UK/Iraq, the Philippines, Colombia and Ukraine; and 11 situations under investigation, 10 in Africa and one in Georgia.
The Office of the Prosecutor (OTP) is also looking at a complaint naming EU member states' migration policies in the Mediterranean as crimes against humanity.
Successful prosecutions are rare – just four for the gravest crimes and five for witness tampering. And what successes it has achieved have been 'partly overshadowed', the prosecutor acknowledges, by other 'unsatisfactory outcomes'.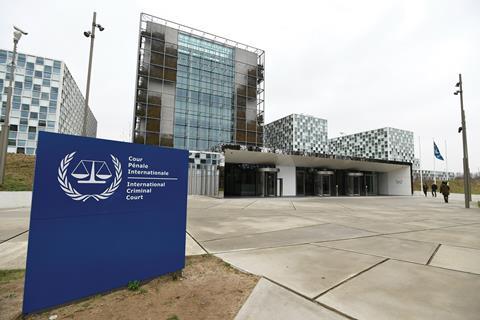 In January, former Ivory Coast president Laurent Gbagbo and former youth minister Charles Blé Goudé were acquitted after the judges, by a two-to-one majority, concluded that the prosecution case was insufficient to prove the pair had committed war crimes relating to a wave of post-election violence in 2010-2011. The judges criticised the prosecution for presenting an 'unbalanced narrative' which ignored essential information and failed to prove several key parts of the allegations.
The two men, who had been in ICC custody since 2011 and 2014 respectively, are on conditional release pending the prosecutor's appeal.
Last year, in another huge blow, the ICC's Appeal Chamber, by a majority decision, acquitted Jean-Pierre Bemba Gombo, former DRC vice-president, overturning his 18-year sentence for charges including murder, rape and pillaging by fighters he sent to the Central African Republic.
He and four others had also been sentenced for witness tampering and other offences and these were largely upheld on appeal.
So, how can the ICC be strengthened?
An ASP spokesperson says the assembly's leadership group of 21 state parties was already considering the need for a review before the former presidents' article.
It has started preliminary work in identifying topics around strengthening the court and its procedures; choosing independent experts to assess the topics; and the means of financing those costs. The ASP's presidency is to submit a proposal by 16 September.
Marina Brilman is the Law Society's human rights policy adviser. Speaking personally from her background in international law, she says the 'existence of the ICC is, in itself, a great achievement'. But she says many areas need improvement, including prosecution strategy.
She says ICC judges are also under scrutiny for their reasoning in judgments and for their behaviour – including a group who have gone to the International Labour Organisation seeking a pay rise; one wanting to take on the role of an ambassador while still sitting on a trial; and comments made by another at a seminar.
Brilman says: 'Their behaviour has an impact on the image of the court as an independent judicial institution and raises questions in the eyes of some who are already ready to criticise it, about its moral integrity.'
The ICC is here to stay. The questions are over its format and how powerful it should be. Its 21st anniversary is a good moment to strengthen the court

Taegin Reisman, Open Society Justice Initiative
Taegin Reisman is associate legal officer with the Open Society Justice Initiative in New York, whose international justice team monitors the work of the ICC and focuses on building national capabilities so countries can try these crimes themselves.
'The ICC is here to stay,' she says. 'The questions are over its format and how powerful it should be, because it is just one part of the international justice system.'
There is a lot to consider, she notes. Will the review be by independent experts? Will it cover investigations and prosecutions, victim participation, the legal aid scheme? Will it cover the nomination and election process of judges, given some have been arguing for better-qualified judges? It is also important, she says, that the ASP does not step on the independence of the court.
Phil Clark is reader in comparative and international politics, at SOAS, University of London. An Australian born in Sudan, Dr Clark specialises in conflict and post-conflict issues in Africa, with particular emphasis on the law and politics of the ICC.
There needs to be 'root-and-branch reform', he says. 'I'm concerned that much of the current discussion among ICC officials and the court's supporters centres on relatively minor, technical changes. Their proposals are profoundly Hague-centric and don't account for the ICC's problematic entanglements in Africa.'
Dmytro Suprun, counsel in the ICC's Office of Public Counsel for Victims (OPCV), jointly represented more than 2,000 victims in the Ntaganda case. Speaking personally, he believes it is the right time for the ICC to have a critical look at its internal mechanisms to find ways of improving standards and principles applicable to its investigations, with an enhanced role for victims. Its decision-making processes and the consistency of its jurisprudence also need strengthening.
'The recent few years have been particularly challenging for the ICC faced with external threats, such as lack of states cooperation and risks of states withdrawing,' he says.

One of the significant innovations of the ICC is the series of rights granted to victims to present their views and observations before the court.
'While the Rome Statute says their participation in proceedings must be meaningful,' Suprun notes, 'their role in investigations is limited because they have no impact on the prosecutor's investigative strategy, on the parameters of the case or who is to face charges.'
Prosecutor Bensouda has recently published her strategy for her last two years in post, which seeks to manage expectations of what her office can achieve.
The 2019 budget for the OTP is €46.8m, with 320 staff split across four divisions. The increasing 'mismatch' between resources available and the demands placed on the OTP has forced it to explore different options.
Bensouda's record as prosecutor has been hampered, to an extent, by inheriting cases from her predecessor Luis Moreno Ocampo. Her strategy document describes the 'radical shift' the OTP has made from his narrower evidentiary base and phased approach.
She has replaced this with a move to 'open-ended, in-depth investigations with a stronger evidence base and with the aim to be trial-ready as early as possible'.
She is also changing the OTP's focus to cases against 'notorious or mid-level perpetrators', who are directly involved in the commission of crimes, before going after the higher-level accused. She stresses the aim remains to prosecute those most responsible, either directly or through a 'building upwards' strategy.
You must have the courage to say if the case isn't ready because you will be competing against big, well-prepared defence teams who will knock you out of the park if you aren't prepared

Toby Cadman, The Guernica Group
Barrister Toby Cadman is co-founder of The Guernica Group, an international initiative with litigators, investigators and other professionals working together to bring perpetrators of international crimes and human rights violations to justice. He is also co-founder, with Spanish lawyer Almudena Bernabeu, of London-based Guernica 37 international justice chambers.
One of the ICC's biggest problems, says Cadman, is the lack of resources dedicated to preliminary examinations. 'If we file a report, it takes far too long to review it.'
While Bensouda has been more effective than her predecessor, he says she could have been more assertive. 'These are incredibly complex cases,' he notes. 'You must have the courage to say if the case isn't ready because you will be competing against big, well-prepared defence teams who will knock you out of the park if you aren't prepared.'
The OTP acknowledges it needs to reinforce the quality control of its investigations.
Its mistake, Clark says, is that, rather than hire national investigators, 'they parachute western investigators into complex conflict zones where they don't speak the language, have established networks of informants or understand the local political and social terrain'.
'CONSENSUS' CANDIDATE SOUGHT
When choosing the next ICC prosecutor, 'you don't need a racehorse to send into court to prosecute but a workhorse who can manage arguably the most important position in any international body right now', says barrister Toby Cadman. The deadline for applications for the nine-year post is 31 October.
The job advert calls for a person of 'high moral character' with more than 15 years of 'progressively responsible' experience in criminal law practice, whether at a national or international level. Candidates also need to demonstrate strategic awareness, leadership, financial and digital technology competence and communication skills.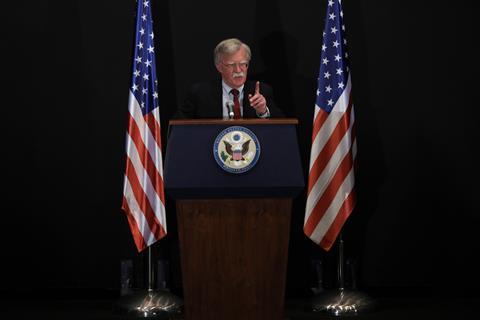 After prosecutors from Argentina and The Gambia, the next one could be from Europe or Asia. The issue for members of the independent bar here is the depth of managerial experience required.
Also, a UK national – Peter Lewis, former chief executive of the Crown Prosecution Service – already holds one of the other top posts as ICC Registrar.
For the first time, a panel of experts – criminal prosecutors from Chile, France, Sierra Leone, Japan and Czech Republic – will advise the election committee of five diplomats from Poland, The Gambia, Canada, Cyprus and Argentina. The successful 'consensus' candidate will work alongside the current prosecutor Fatou Bensouda for a transition period till her term ends in 2021.
A recurring criticism of the ICC is that it focuses too much on Africa, galvanizing antagonism across the continent. South Africa, The Gambia and Burundi all threatened to withdraw, though only Burundi carried out its threat.
Steven Powles QC, of Doughty Street Chambers, is an executive member of the Bar Human Rights Committee and has extensive experience of international courts and tribunals. It is a 'great shame' that the ICC is not looking at more situations in other countries, he says. 'But that doesn't diminish the importance of those African cases, where the vast majority are self-referred, and it is to their credit that they have the confidence to subject themselves to the court's jurisdiction.
'It is not those in the dock who should be complaining but the victims of crimes from other jurisdictions who have the right to complain about the very narrow ambit of the ICC's prosecutions so far.'
Reisman says Bensouda should be given credit for expanding the court's scope of cases outside Africa, including Myanmar, even though some investigations, such as in Georgia, which was opened in 2016, have yet to see anyone charged.
The ICC has not been able to investigate the treatment of the Rohingya inside Myanmar because it is not a state party. Bensouda's tactic has been to look at the forced deportations across the border into Bangladesh, which does come within the court's jurisdiction.
Rodney Dixon QC, of Temple Garden Chambers, regularly appears before the ICC for individual defendants, states and victims. He has been acting for victims who were forcibly deported from Syria into Jordan, which is a state party to the ICC, and has submitted evidence to the OTP.
'For a long time, the ICC has been lamenting the fact that it didn't have jurisdiction over Syria,' he says. 'But the Myanmar approach opens up an opportunity that shouldn't be missed.'
What has been very damaging, Powles says, is the way the US, China and Russia have used their position as three of the five permanent members of the UN Security Council to veto referrals of allies.
'It is a real credit to the UK that it is prepared to subject itself to the court's jurisdiction,' he says. 'This is in part because it is confident that it doesn't commit these crimes but also, if any members of the armed forces are accused, they will almost certainly be dealt with domestically.'
In 2006, three British military personnel were charged with inhumane treatment, a war crime, under the provisions of the UK's International Criminal Court Act 2001. Two of the soldiers were cleared but the third was convicted.
In 2014, the ICC reopened its preliminary examination into allegations of abuse of detainees in Iraq by UK service personnel during 2003-2008. It is currently finalising its assessment of whether the alleged crimes were sufficiently serious to merit prosecution and whether the UK's own investigations have been vigorous enough to rule out a trial in The Hague.
Clive Baldwin is senior legal adviser for the legal and policy office at Human Rights Watch. 'Critics who argue it is somehow harassment for the ICC to investigate British nationals for war crimes is a really terrible example to other countries,' he says.
Countries like the UK already have the law, financial resources and functioning justice systems to be able to prosecute any alleged crimes, he says. 'But it's not clear if there is the political will to do so.'
A key plank of the ICC is to provide a voice for victims through the Trust Fund for Victims (TFV), which implements court-ordered reparations and other support.
The OPCV, with 10 legal staff from eight countries, acts as in-house counsel for victims.
The role, often representing hundreds, sometimes thousands, of victims is a great privilege and a great responsibility, says Suprun, but also a great challenge. 'As their lawyers, we also face risks of secondary trauma. Practising self-care, discussing experiences with each other and attending stress-resistance trainings are very helpful.'
For some commentators, the way the ICC was established limited its potential from the start. But Powles quotes Kofi Annan, the UN General Secretary at the time, who described it as 'a gift of hope for future generations', adding: 'It may not be working perfectly now but ultimately it will get it right.'
Grania Langdon-Down is a freelance journalist