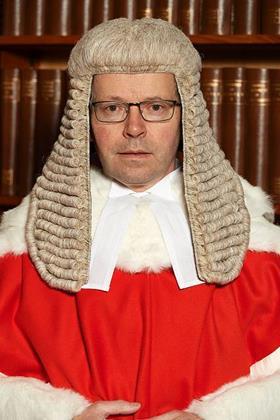 City law firms representing two oligarchs accused of a multi-billion-pound fraud at a now state-owned Ukrainian bank claimed around £14m in costs after successively arguing that the case should not be heard in London.
In a judgment on costs published this week, Mr Justice Fancourt awarded a portion of the claimed costs, around £8.4m, to businessmen Igor Kolomoisky and Gennadiy Bogolyubov and five businesses to which they have or have had connections.
The judgment shows that international firm Fieldfisher, which represented Kolomoisky, claimed around £9m. Bogolyubov, now represented by Enyo Law and previously by Skadden, claimed £2.9m, while lawyers for the five companies claimed £2.1m.
After considering the 'very very substantial' costs, Fancourt J awarded interim payments of £4m (Kolomoisky), £2m (Bogolyubov) and £1.5m (the five companies). The costs judgment comes after the High Court ruled in PJSC Commercial Bank Privatbank and Igor Valeryevich Kolomoisky & Others, that the English courts do not have jurisdiction to hear the claims by PrivatBank.
A worldwide freezing order for misrepresentation and non-disclosure previously obtained by the bank was also stayed. The oligarchs deny any wrongdoing.
PrivatBank, represented by international firm Hogan Lovells, has said it will appeal the ruling.
Assessing the £9m costs, Fancourt J said the sum was hard to quanitify as there is 'no costs schedule equivalent to the kind of schedule that is produced on a summary assessment.
'The short schedule that has been produced provides very little detail at all. It contains, for example, single items for work done on documents for 7,107 hours and 58 minutes, amounting to £2,008,000 of fees, and in another part of the schedule another 4,506 hours of work done on documents for £1.55 million of fees,' Fancourt J wrote.
Fancourt J also rejected a claim by PrivatBank that the fees be placed into a solicitor's holding pending the outcome of any appeal. 'At this stage it is clear that very substantial amounts of money have been spent by the defendants on legal fees. It seems to me appropriate, on the basis of my findings, that they should have those interim payments on account of costs at this stage,' his judgment found.