International firm Taylor Wessing has announced the appointment of a woman to its executive board following its admission two months ago that it was failing to meet diversity targets.
Siân Skelton, a partner since 2015, has become a board member effective from 1 October, the firm announced. A statement added: 'Her appointment follows Taylor Wessing's announced intention in August this year to appoint a female board member, to help further the firm's diversity agenda.'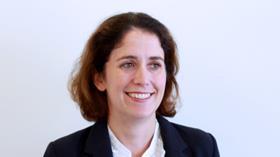 The diversity agenda was announced after the firm conceded that its plan for 25% female partnership by 2018 would not be met. The proportion of female partners had fallen from 17% to 15% since 2014.
In response the firm said new measures, including appointing a woman to the executive board and establishing an appointments review committee, would be rolled out over the coming months.
Skelton joined the firm 12 years ago and works in the IT, telecoms and competition team. As a board member she will ensure that all areas of diversity receive the appropriate support and profile. She will also sit on the firm's diversity and inclusion committee, and women in business committee.
Tim Eyles, UK managing partner, said: 'Siân is the ideal candidate to join our board. She is a strong voice who will add to a healthy diversity of thought within the management team, as well as being a champion for diversity within the firm. She will also be a strong role model for our aspiring female talent.'