Boxing promoter Frank Warren has failed to persuade the High Court to order a detailed assessment of around £922,000 in costs rendered by his former solicitors.
The court ruled in Warren v Hill Dickinson that he was still liable for two conditional fee agreements made with PSB Law in March 2013, which had subsequently been transferred to national firm Hill Dickinson when it closed in September 2013. Warren's proposed appeal was deemed to have no real prospect of success and permission to appeal was refused.
Warren sought to argue that the CFAs were not capable of assignment by a law firm that had ceased to practise and was thereby incapable of performing its obligations under the agreements. In any case, he argued that PSB Law had terminated the agreements.
The case drew heavily on last year's ruling in Budana v The Leeds Teaching Hospital NHS Trust, which allowed firms to continue to claim costs and success fees under pre-2013 CFAs assigned to them. The Court of Appeal ruled that the CFA could be assigned from one firm to another.
Master Leonard had concluded that the CFAs were not terminated on PSB's ceasing to practise in September 2013. The master said it was not open to Warren to argue that PSB's closure constituted a repudiatory breach of contract. At all times, PSB performed its obligations under the CFAs to the extent that Warren required it to do so, and was never in breach.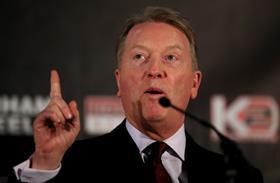 The Honourable Mr Justice Pepperall, sitting with Master Howarth in the High Court, said there was no merit in the argument that the CFAs were not capable of assignment or novation because PSB was ceasing to trade.
Warren also sought to argue that the case was distinct from Budana because the previous solicitor could not continue to act. He said that unlike in Budana, his informed consent could not be presumed, and the parties had made no agreement on the terms of the transfer.
But the court heard that a PSB Law lawyer, named in the judgment as Ms Basha, had contacted Warren setting out her intention to join Hill Dickinson, and setting out his options. This email asked for consent to transfer his files to her new firm, saying he was entitled to remain with PSB or instruct a new firm completely.
The court heard that Warren had agreed to move matters with the transferring Basha and wanted the CFAs to be assigned.
The master accepted the Basha's evidence and said Warren gave 'full and informed' consent to the transfer of the CFAs to Hill Dickinson. There was no substance in the suggestion the assignment of the CFAs was not in Warren's best interests, neither would he have wished to walk away from either CFA.
The judge said Basha had properly explained the consequences of terminating his CFAs with PSB and taking his work to Hill Dickinson.
'Master Leonard was clearly entitled to find that these CFAs had been transferred to Hill Dickinson with Mr Warren's informed consent,' said the judge.
'Indeed, there were obvious advantages. Novation ensured that Mr Warren continued to be represented by Ms Basha in whom he had confidence and who knew his cases. Further, it ensured that he still had the benefit of the CFAs and, had matters turned out differently, he might still have been able to recover success fees from his opponents.'