The UK's exit from the European Union will not mean its legal system backs away into insularity, a leading judge has assured.
In a speech on dispute resolution given to the P.R.I.M.E Finance conference in the Netherlands last month and published today Supreme Court justice Lord Briggs dismissed the idea that common law is endangered by current trends.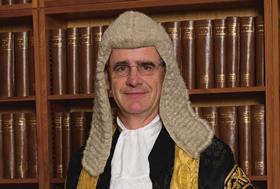 Briggs said the UK need have no fear that either Brexit, or the advance of 'us first' attitudes to global problems, will cause the common law to retreat into 'some parochial back alley'.
Indeed, he suggested that if anything Brexit should make England and Wales law more attractive in the commercial and financial context.
Briggs cited former Supreme Court president Lord Neuberger, who has said Brexit should give English law the freedom to react quicker to changes in the marketplace, and added: 'If a main reason for choosing English law is its relative predictability and certainty compared with civil law, then detachment from EU law, which is currently a development from mainly civil systems, ought to fortify those perceived advantages.'
Briggs, who was the judge in charge of reviewing the civil court system, with the creation of an online court one of the key outomes, also envisaged a bright outlook for arbitration as a means of international commercial resolution post-Brexit. He added: 'Whereas the reciprocal enforcement of national judgments may raise the hackles of those determined to preserve national sovereignty from what they call foreign bondage, arbitration awards carry no stamp of origin in any particular national justice system.'
Briggs said the most significant aspects of uncertainties created by Brexit are in jurisdiction and the enforcement of judgments.
He recalled that international enforcement of judgments prior to the UK becoming a member of the EU was a 'very mixed bag', and that signing up to the Brussels Convention had given certainty in how international disputes were resolved.
The UK, he said, now faces the option of a Danish-style solution where Britain would voluntarily join the Brussels Regulation regime, or the reversion to its own rules.