A swift ad hoc tribunal should be set up to put Vladimir Putin on trial for war crimes committed during the invasion of Ukraine, lawyers have argued.
More than 30 leading lawyers and academics from Goldsmiths University of London and other institutions have signed an open letter, seen by the Gazette, calling for urgent action to bring Putin, and those around him, to justice.
They suggest an ad hoc justice mechanism similar to those set up by the United Nations for Yugoslavia and Rwanda to prosecute those responsible for genocide, war crimes, and other atrocities and serious humanitarian violations in those conflicts.
Sir Geoffrey Nice QC, who prosecuted the former president of Yugoslavia, Slobodan Milosovic, for war crimes before the International Criminal Tribunal for the former Yugoslavia and the former Conservative attorney general, Dominic Grieve QC, have signed the letter.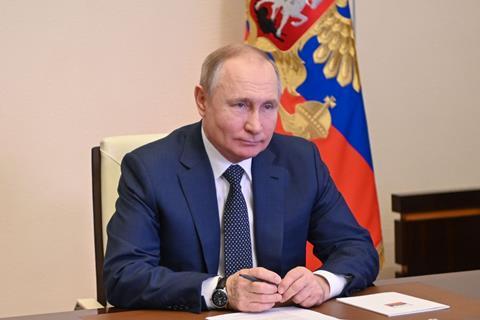 Other signatories include the barristers Jessica Simor QC, Maya Sikand QC, Leslie Thomas QC and Adam Wagner, and Professor Dimitrios Giannoulopoulos, head of the law department at Goldsmiths. They call on the UK, USA and France to put political pressure on Russia to accept the authority of the International Court of Justice (IJC) and the International Criminal Court ICC).
If Russia refuses, they said, 'the international legal order should press for an immediate and swift ad hoc justice mechanism to bring Putin, and those around him, to justice'.
They said: 'Public realisation of the unfolding tragedy in Ukraine presents a unique opportunity to renew our commitment to international law and international human rights.'
But warned that public support may ebb once the war is over, and urged the international community to act quickly.
'While the window is still open politicians around the globe must use public empathy with Ukraine's plight as a driver to move the international society forward, and the Russian war machine backwards, and to ensure "never again" is not empty words,' they wrote.
The International Criminal Court this week began an investigation into Russia's invasion of Ukraine after 39 countries – including the UK – backed the move.
This article is now closed for comment.