The law firm challenging a coroner's policy of applying a 'cab rank' rule for burials by refusing to prioritise them on religious grounds has welcomed what he describes as the chief coroner's 'support'.
Last month the High Court granted a judicial review application by Jewish funeral organiser Adath Yisroel Burial Society (AYBS) into a policy adopted by the senior coroner for Inner North London, Mary Hassell, after an incident involving the family of an Orthodox Jewish man who died in October.
AYBS criticised 'unnecessary bureaucratic delays' in releasing the body for burial. Jewish and Islamic law requires bodies to be buried on the day of death or as soon as possible afterwards. Hassell said at the time that no death would be prioritised over any other because of the religion of the deceased or family.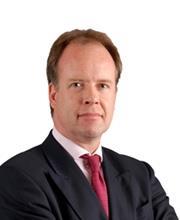 The chief coroner of England and Wales, His Honour Judge Mark Lucraft QC, has joined the judicial review proceedings as an interested party. In a court document seen by the Gazette Lucraft says he considers that the policy formulated by Hassell is not lawful, even though it may have been produced in a sincere desire to be fair to everyone in her area. Lucraft says the policy is over-rigid and, when seen in context, is not capable of rational justification.
Trevor Asserson, founder of London firm Asserson, which is representing AYBS, said today: 'The support of the chief coroner is of huge importance. The chief coroner is a senior judge, and probably the most authoritative voice on criminal law in the UK.'
The case has attracted widespread attention. Last month Labour party leader Jeremy Corbyn told Lucraft in a letter that it is 'unacceptable' that people suffering from grief are experiencing 'unnecessary delays and barriers to laying loved ones to rest'. The letter called on Hassell to reconsider her approach.
Hassell, last year, denied that her protocol is unlawful. 'I believe the cab-rank rule is the fairest way,' she wrote. 'No family is less important to me than any other.'
The judicial review hearing will take place on 27 and 28 March.