The row over the admission that proposed legislation will break international law claimed another casualty this afternoon when high-profile barrister Amal Clooney announced her resignation as the UK's special envoy on media freedom.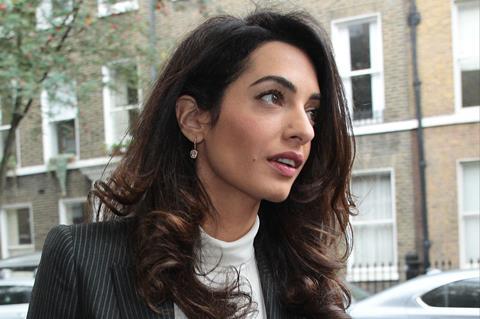 In a letter to the foreign secretary, Clooney said she had been 'dismayed to learn that the government intends to pass legislation – the Internal Market Bill - which would, by the government's own admission, "break international law" if enacted'.
Clooney was appointed in April last year by Raab's predecessor, Jeremy Hunt. She said her unpaid role 'was intended to help promote action that governments could take to ensure that existing international obligations relating to media freedom are enforced in accordance with international law.'
'However, very sadly, it has now become untenable for me, as special envoy, to urge other states to respect and enforce international obligations while the UK declares that it does not intend to do so itself.'
Clooney's resignation follows those of Jonathan Jones, head of the Government Legal Department and Lord Keen of Elie, justice minister.
Clooney was backed by former Supreme Court president Lord Neuberger of Abbotsbury, who chairs the International Bar Association High Level Panel of Legal Experts on Media Freedom. In a statement he said: 'I support her principled response to the shameful attitude of the UK government to its international treaty obligations in the Internal Markets Bill and in ministerial announcements that it is prepared to break international law.'