The Court of Appeal has ruled that an insurance company is entitled to exemplary damages against fraudsters whose conduct was described as 'outrageous'.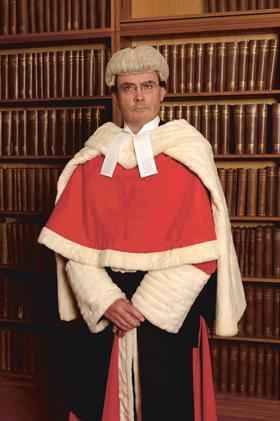 In Axa Insurance UK Plc v Financial Claims Solutions Ltd & Ors, Lord Justice Flaux said the fraudsters set up a fake law firm and staged two fictitious motor accidents to try to claim £85,000. False documents, such as hire agreements and medical reports, were created and the claimants' company, Financial Claims Solutions, conducted proceedings on the basis that it was authorised to do so as a firm of solicitors when it was not. The claims scam was operated though a fake law firm named Coelum Legal.
The judge said the case was a paradigm one for the award of exemplary damages and his ruling should reflect the need to deter and punish the 'outrageous conduct and abusive behaviour'. Each of the three respondents was ordered to pay the insurance firm AXA £20,000 in exemplary damages.
The case related to an AXA Investigation from 2014 which uncovered ghost broking, policy inception fraud, bogus claimants, forged witness statements, fake medical reports and one of the fraudsters posing as a solicitor. It was described by the judge as 'a sophisticated and sustained fraud involving deceit and fraudulent misrepresentation from the outset'.
The judge added that, while contempt of court proceedings were available, any contempt was in a 'narrower compass' than the overall fraud and did not include the totality of the claimants' conduct.
At a previous hearing, a High Court judge had awarded AXA its costs but refused to award exemplary damages. The appeal judges made the rare call to deem exemplary damages appropriate.
Tom Wilson, counter fraud manager for AXA, said: 'This decision from the Court of Appeal, clarifying the law on exemplary damages, helps send out a clear message to anyone attempting to defraud insurance companies and will make unscrupulous organised fraudsters pause and think about their actions carefully.'
Claire Laver, counter fraud partner from DAC Beachcroft, which represented the insurer, said the decision finally resolves decades of uncertainty around the application of exemplary damages. 'The Court of Appeal clearly felt that the fraudsters' activities was so extreme that exemplary damages were appropriate,' she added.