The Ministry of Justice has yet to sell 44 vacated court buildings, at a cost of millions of pounds to the taxpayer.
A freedom of information request has disclosed that the MoJ continues to struggle to sell many of the 142 buildings that were earmarked for closure in December 2010.
The disclosure comes amid speculation that the department is planning to announce dozens more closures later this year.
The average monthly cost of maintaining the unsold sites is around £202,000, covering the cost of rent and rates, fuel and utilities, and other property costs.
At the time of the request, 48 court buildings were still unsold: of these, 26 were maintained by G4S, the largest contractor to the MoJ.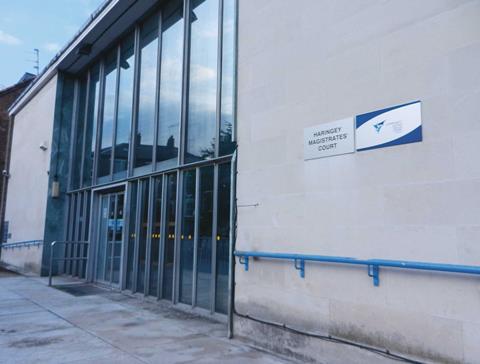 The remaining vacated buildings are maintained by outsourcing firm MITIE and local police authorities.
As of June, the MoJ had sold 35 properties, realising £14.5m. Former courts now have a variety of different uses, including a veterinary practice, funeral parlour, educational college, doctor's surgery and care home.
Of the 142 courts set for closure, just a handful remain open, with Alton Magistrates' Court the last to shut next month.
The MoJ says it is taking steps to dispose of empty buildings, with contracts exchanged for the sale of eight properties and 13 courts under offer. A further 22 are currently being marketed.
Four sites, at Balham, Swaffham, Sudbury and Tamworth, were sold over the summer.
Justice minister Helen Grant confirmed last month that any future consultations on court and tribunal closures would take six weeks rather than 12, as happened in 2010.
In a statement, Grant said she was committed to providing court and tribunal users with effective access to justice 'while seeking ways to do so at a lower cost and alongside our efforts to improve the efficiency of the justice system as a whole'.