The Equality and Human Rights Commission has announced it will provide £500,000 worth of 'grass roots support' to people who have suffered discrimination in schools and higher education.
The national equality body will make the money available as part of its latest 'legal support project' to help people who may not have been able to take legal action. The funding can be used for frontline advice, preparatory work or representation. The commission is particularly interested in complaints where legal proceedings have already begun or are being considered.
David Isaac, commission chair, said strong equality and human rights law are meaningless 'if people are priced out of justice'.
Examples of education discrimination include disabled students not being offered part-time courses as a reasonable adjustment or a disproportionate number of pupils of a particular race being excluded.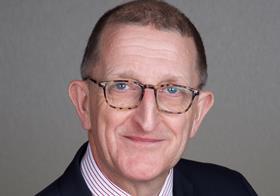 Earlier this year the commission successfully piloted a scheme to help people who had suffered disability discrimination. The commission provided £190,000 worth of legal assistance across 94 cases.
Claims under the latest scheme must relate to part 6 of the Equality Act 2010, which sets out duties that apply to schools, further and higher education providers, and general qualifications bodies. Claims may involve discrimination on the grounds of any of the protected characteristics in the act.
Isaac said the commission 'looks forward to hearing from lawyers and advisers on how we might work together'.