Progress towards a more diverse judiciary takes a step forward today with the rare appointment of a female solicitor to the High Court bench.
Former Linklaters partner Clare Moulder (pictured), who was admitted in 1984, will become a High Court judge assigned to the Queen's Bench Division on 2 October following Sir Julian Martin Flaux's promotion to the Court of Appeal. Women currently make up 21 of 96 justices of the High Court.
Moulder, 57, went to Cheltenham Ladies College and Aylesbury High School. She studied law at Clare College, Cambridge, and went to law school in Guildford before joining Linklaters.
Moulder specialised in banking and capital markets transactions for FTSE companies and international investment banks. She became a partner at the magic circle firm in 1991, leading teams working on financing transactions in the UK and abroad involving Eurobonds, share placements, takeover finance and corporate restructuring.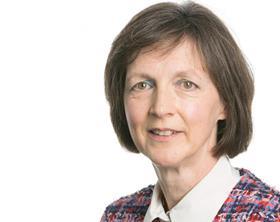 Moulder was appointed as a recorder in 2010. She was authorised to sit as a deputy High Court judge in 2013. In 2015 she was appointed a specialist Mercantile Circuit judge, deployed to the northern circuit, based at Manchester Civil Justice Centre.
Joe Egan, president of the Law Society, said today: 'Being appointed to the High Court bench is a significant achievement for any practitioner. That Jane Clare Moulder comes from two groups who remain under-represented in the higher levels of the judiciary - women and solicitors - makes her appointment all the more significant.
'We offer Mrs Justice Moulder our warmest congratulations, as we do to all the new High Court and Court of Appeal judges.'
Only a handful of solicitors sit in the upper echelons of the judiciary. However, Moulder is not the first female solicitor to reach the High Court bench.
Dame Philippa Whipple, who was appointed a High Court judge in 2015, initially qualified as a solicitor and worked as an associate at magic circle firm Freshfields Bruckhaus Deringer. In 1993 Whipple requalified as a barrister, specialising in tax, medical and public law. She currently sits in the Queen's Bench Division and was appointed to the Judicial Appointments Commission in December last year.