The government's response to concerns about UK family law after Brexit has left peers more worried about what will happen to children and litigants caught up in the family justice system.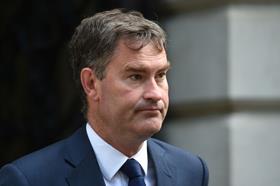 In a letter to justice secretary David Gauke, published yesterday, the House of Lords EU committee says it welcomes the government's white paper on the future relationship between the UK and EU. However, the committee retains 'significant concerns' about family law, which it does not think are addressed in a 'no deal' technical note on handling civil cases with EU countries issued in September.
The committee says the technical note 'does little more than encourage concerned individuals to seek legal advice'. Peers are 'unable to ascertain any plan that will address our core concerns about the "profound and damaging" impact of a no-deal Brexit on the UK's family law system and those that these courts seek to protect: children'.
Having reassured the committee that the Ministry of Justice is the department responsible for the UK's post-Brexit membership of the Lugano Convention, peers were 'surprised' that justice minister Lucy Frazer had to consult officials during her evidence session to confirm her statement. The committee says: 'This undermined our confidence in the government's preparations for this solution and cast considerable doubt on the Minister's claim that the Ministry of Justice is "engaged" on this issue.'
The technical note concludes that various Hague conventions will provide an effective alternative to EU rules. However, the committee says it was told by family law practitioners that 'this is simply not the case'.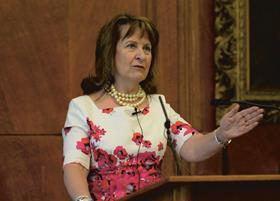 The government also claims that the loss of the Brussels II 'lis pendens' rule [the first party in time to issue proceedings at court secures the jurisdiction of the court in a particular country] can be addressed by using the current rules that apply to cases falling outside the regulation's scope: However, the committee says: 'This statement ignores significant concerns inherent in such a major change to our family law system. These include: considerable individual expense and inconvenience for litigants; and, resource implications for a family law system under considerable pressure and struggling with limited funds.'
The ministry insists a good deal 'is in sight' over Brexit. Writing in the Gazette following publication of the no-deal technical note, Frazer said contingency plans outlined in the guidance 'aim to provide as much continuity and certainty as possible'.
However, Baroness Kennedy (Helena Kennedy QC), chair of the Lords EU justice sub-committee, today warned that the government 'needs to wake up to the reality of what having no answers on family justice will mean after Brexit' and that the uncertainty 'ultimately leaves vulnerable children as the victims'.
She said the committee's evidence sessions, and the government's responses to its report, 'have done nothing but make the committee more concerned'.