Law centres will have to wait a little longer to find out if they have been successful in challenging the lord chancellor over procurement changes to legal aid housing duty contracts.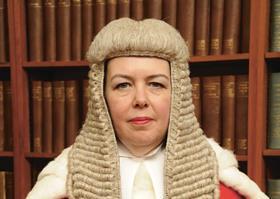 The Law Centres Network asked Mrs Justice Andrews DBE last month to quash the Ministry of Justice's controversial tender for housing possession court duty scheme contracts.
The scheme offers on-the-day face-to-face advice and advocacy at court to people facing possession proceedings. Anyone in danger of eviction or having their property repossessed can get free legal advice and representation on the day of the hearing, regardless of their financial circumstances.
There are currently 113 schemes, which the Ministry of Justice is consolidating into 47 larger schemes. The ministry also introduced price-competitive tendering for the new contracts, which come into force this autumn.
Andrews was due to hand down her judgment yesterday. However, the Royal Courts of Justice's administrative court listings office confirmed that the case has been vacated to be relisted at a later date.
The Law Centres Network claims the lord chancellor did not properly acquaint himself with the legally necessary information on which his decisions in relation to the scheme were made. The network says the lord chancellor chose to dismantle the current system of contracts on the basis of 'highly questionable' assumptions about sustainability and without any serious analysis on the impact his decision would have for law centres and other not-for-profit providers.
The lord chancellor says the same network of providers will provide the scheme, either as 'principals' or 'agents', and the number of providers will broadly remain the same.