A London law centre has expressed fears for its future after its bid for a new legal aid housing contract was unsuccessful following a procurement decision that is being challenged in the High Court today.
South West London Law Centres tweeted on Friday that its contract under the government's housing possession court duty scheme has not been renewed.
The scheme offers on-the-day face-to-face advice and advocacy at court to people facing possession proceedings. Anyone in danger of eviction or having their property repossessed can get free legal advice and representation on the day of the hearing, regardless of their financial circumstances.
There are currently 113 schemes, which the Ministry of Justice is consolidating into 47 larger schemes. The ministry also introduced price-competitive tendering for the new contracts, which come into force this autumn. The Law Centres Network says 12 law centres hold duty desk contracts but only three have secured new ones.
Of the 900 clients that South West London Law Centres helped at Croydon County Court last year, 80% avoided eviction. The charity said: 'The irony is law centres used to go to court for free to stop evictions. We did it because we believed no one should face losing their home without professional advice. Our actions led to state funding for duty schemes and now the loss of our contract puts our very existence at stake.'
The Law Centres Network will today ask the High Court to quash the ministry's controversial tender.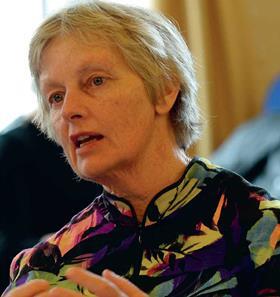 Ahead of the two-day hearing, Julie Bishop, Law Centres Network director, said: 'Law centres have provided the duty court scheme for 17 years. It is an important way to contact people in crisis who don't know how or where to find help. Yet for unknown reasons, the MoJ has decided that it is completely "rational" to "fix" something that is not broken, while ignoring the view of expert practitioners. We are dedicated to giving legal assistance to people in need, and are sick and tired of watching vital services be degraded.'