Maritime specialist Ince & Co has confirmed 32 redundancies in its London office, with the future of three roles still at risk. Of the roles, 25 are business services and seven are fee earners. A salaried partner is among those understood to have left.
Within the three roles whose future is yet to be decided is a managing associate who the firm said it is looking to relocate to an international office.
Today's announcement follows a consultation period which began in June. The Gazette reported at the time that the firm had held meetings with employees at which they were informed that between 32 and 36 fee earner and business services jobs were to be cut.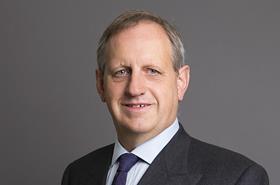 Andrew Jameson, head of the firm's London office, said today: 'We recognise that that our recent restructure has been unsettling for all our people and want to thank them for their professionalism throughout the process, which was carried out in a fair and transparent manner to ensure that we have the right people, in the right place, doing the right jobs.'
The firm also announced that it will be subletting around 22% of its office space at its Aldgate Tower base, which it moved into in 2016.
According to Jameson after the move the firm invested in new technologies, which enabled it to 'fully embrace agile working'. 'Due to the success of this new way of working, the relocation of our international senior partner, and chairman and our recent restructure we have decided to sub-let a small proportion of our floor space in Aldgate Tower,' he said.
According to accounts for the year ending 30 April 2017, the most recently avaialable, the firm had 253 staff, meaning around 14% of the workforce is affected. Turnover in the year increased by 9.6% to £51.7m, with operating profits jumping 46% to almost £11.2m.