Claimant lawyers are to receive £150,000 as an interim payment to cover the costs of an expensive ongoing clinical negligence action.
The Court of Appeal has rejected an application for permission to appeal in HI v Hull & East Yorkshire Hospitals NHS Trust, accepting that a payment was required to ensure the 12-year-old claim could continue. The claimant has already secured seven-figure interim damages, and the court ruled there was no risk of an overpayment of costs by the hospital trust at this stage.
The claimant's solicitors, national firm Switalskis, had been refused the payment in the county court. But the firm successfully appealed that decision in the High Court, before the defendant made their unsuccessful application in the appeal court.
Lord Justice Irwin pointed out there was an acknowledged 90% liability; the claim was very large and a long way from being finalised; and there was effectively no risk the claimants would not recover costs in future.
The judge added: 'It seems entirely proper to me to order interim costs payments with a view to the cashflow of solicitors in very long-lasting litigation, where very significant liability has been conceded.
'That must particularly be so in the case of specialist solicitors who may be facing such problems in a range of cases.'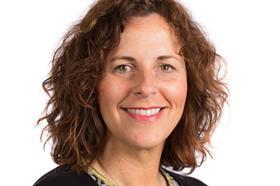 Suzanne Munroe, head of the Switalskis clinical negligence team, said the ruling has significant implications for firms involved in complex litigation. 'This decision is vitally important to all specialist firms representing claimants in long-running, high-value claims where disbursements and costs will be incurred over many years prior to a trial,' said Munroe.
'Without it, we could end up in a situation where specialist law firms are afraid of taking on such cases, leaving vulnerable people without a means of achieving justice.'