Junior lawyers have said they will be keeping a close eye on the training and education that prospective solicitors receive over the next year and beyond as proposed overhauls to the qualification process begin to take shape.
According to the Law Society Junior Lawyer's Division (JLD), its newly formed committee for 2019 will focus on the Solicitors Qualifying Examination (SQE) – a proposed 'centralised assessment' for would be solicitors – and the development of training and education programmes.
In the past few weeks, and after months of uncertainty, the Solicitors Regulation Authority (SRA) finally estimated that the SQE could cost students up to £4,500.
However, the start date for the exam will has been delayed by 12 months following feedback from education providers and law firms who indicated a 'strong preference' for a 2021 launch as opposed to 2020. Among those calling for a delay was the City of London Law Society which warned that, as member firms usually recruit trainee cohorts two years in advance, they would need sufficient time to prepare.
The JLD represents around 70,000 solicitors ranging from students to those with five years PQE.
Amy Clowrey, the JLD's newly elected chair for 2019, said: 'With the SQE likely to come into effect in 2021, the next two years will be key for the development of training and education of solicitors in England and Wales. As such this will be a key focus point for the JLD.' She added that the JLD will also continue to focus on mental health and wellbeing, access to the profession and access to justice.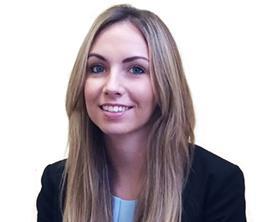 'Further, with the wave of legaltech continuing, the JLD will also continue to raise awareness and educate our members on this developing area and the impact that it is likely to have upon their future career in the legal sector,' she said.
Clowrey, a solicitor at Switalskis Solicitors in Wakefield, takes over the reins as chair from 2018's chair Adele Edwin-Lamerton. Charlotte Parkinson, a newly qualified solicitor at Addleshaw Goddard in Leeds, has been elected vice chair and will become chair in November 2019 with her tenure running for 12 months.