The Ministry of Justice has insisted that legal aid is available for the most critical moments in a person's life after MPs, who have been inundated with concerns from constituents, called for funding for early advice to be restored.
Justice ministers took part in their first justice questions session in the House of Commons this week following Theresa May's cabinet reshuffle earlier this month.
Ellie Reeves, Labour MP for Lewisham West and Penge, told legal aid minister Lucy Frazer QC that she has received hundreds of emails from constituents who face eviction, live in overcrowded conditions or rent properties that are in dire need of repair. Reeves called for early legal advice to be restored in housiing matters and said it was 'unacceptable' that large parts of the country have no housing legal aid providers.
Derek Thomas, Conservative MP for St Ives, told the ministers that constituents in West Cornwall are struggling to access the legal aid they are entitled to, with only one office holding a legal aid contract and that office dealing only with family law.
Paul Blomfield, Labour MP for Sheffield Central, said concern was expressed about the lack of access to legal aid, particularly for employment, housing and welfare cases, at his recent community consultation.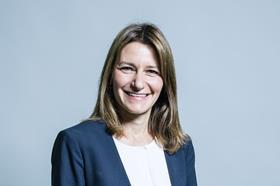 Frazer reassured MPs that providing legal aid to support the most vulnerable is a 'very important' part of the justice system. However, she reminded them that the ministry spends £1.6bn a year on legal aid, which represents a fifth of the department's budget.
People can check their legal aid entitlement through an online tool at gov.uk, Frazer said. Legal aid is available 'for those in need at the most critical moments in their life', she insisted. In the area of housing, legal aid is 'always available and can be accessed through the [government's] telephone gateway' and it is available where there is homelessness or where disrepairs to the home seriously threaten an individual's life or health.
Questioned about the ministry's fresh round of proposed court closures, Frazer told MPs that the ministry will 'listen closely' to concerns but that it was important to remember all the money saved will be put back into the justice system. Frazer said the changes were taking place within the context of a £1bn modernisation of the court system and in circumstances where, nationally, the courts and tribunals services are not being used at capacity.
Urging MPs to respond to the ministry's latest consultation documents, Frazer pointed out that, following the last consultation, five sites were identified that still remain open. 'Where strong cases are made, we will listen,' she said.
One opposition MP also asked ministers why HM Courts & Tribunals Service was paying £30m to consultants from accountancy giant PwC 'for a digital court system that has not been subjected to democratic processes nor backed by evidence that it will improve access to justice'.
Frazer replied that the court modernisation programme is 'very complex'. PwC replaces a number of smaller providers and is 'fulfilling an important service', she added.