City of London firm Rosenblatt was tight lipped today on rumours that it plans to become the fourth law firm to float on the London Stock Exchange.
The firm declined when asked by the Gazette to comment on press reports this morning that it is weighing up whether or not to make an initial public offering.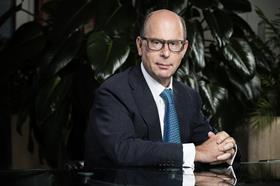 The 20-partner firm, founded by dispute resolution and corporate specialist Ian Rosenblatt OBE in 1989, specialises in financial services, banking and real estate. Among its recent deals was acting for Daily Express publisher Northern & Shell in the £127m sale of its newspaper business to Trinity Mirror.
So far three firms have floated on the stock exchange in their own right: Gately, Gordon Dadds and Keystone Law.
Gateley was the first to float, in 2015. Top 100 firm Gordon Dadds followed suit in August last year, raising £20m from its floatation. Keystone Law, a so-called 'virtual firm' whose lawyers work remotely, floated in November last year.
The latest stock market data shows that all three firms are performing steadily. Gordon Dadds' shares currently stand at 158p, up from an initial offering price of 140p, Keystone shares are 249p, compared with 160p. Gateley's shares are trading at 167.5p, well up from the IPO price of 95p. Its record high, in June last year, was 195.5p per share.