The Serious Fraud Office (SFO) is to create two new management roles, part of new director Lisa Osofsky's aims to 'strengthen intelligence and case development capabilities' at the fraud busting agency.
The office will soon begin recruiting for a head of intelligence and head of corporate services, it said in an announcement today.
Peter Pope, co-chair of the investigations practice at US firm Jenner & Block, will also join the SFO for a year as a secondee and will be tasked with 'consolidating relationships with authorities in other jurisdictions'.
The head of intelligence will be required to drive a more proactive approach to sourcing new cases, the office said. This will mean that the chief investigator, currently in charge of intelligence, will instead advise on investigative strategy and the professional development of investigators. The head of corporate services will manage the finance, human resources, procurement and facilities management functions.
Recruitment will be run concurrently with the search for a new general counsel following the departure of Alun Milford, who is set to join London firm Kingsley Napley.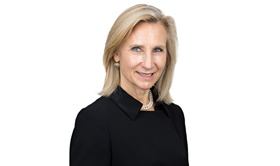 Lisa Osofsky, director of the SFO, said the office wants to expand capacity for strategic, proactive and intelligence-driven case development as well as increase its ability to overcome blockages which obstruct the ability to swfitly progress cases.
She added: 'I am under no illusions. Many factors are outside of our control. But we should always be open to challenging ourselves to do better where we can, and enabling the chief investigator and general counsel to focus more on their specialist areas are steps in that direction.'
It is one of Osofsky's first major announcements since taking over the reins from David Green QC late last month. In a speech earlier this month she said she would draw on solicitors' expertise and also allayed fears surrounding the office's independence.
This week the Gazette reported that Osofksy will have two important court rulings to digest – both of which could impact how the office runs.
In a widely-reported ruling in Direcrtor of the Serious Fraud Office v Eurasian Natural Resources Corporation (ENRC) the Court of Appeal rejected the SFO's submission that documents prepared for ENRC's own internal investigation should not be protected by privilege – thus reducing the scope of what the SFO can request from a company.
Just a day later the High Court handed down another ruling – this time to the SFO's benefit. In R (KBR Inc.) v SFO, the court said where there is a 'sufficient connection' to the UK, the SFO can compel the production of documents, even if they are held outside the jurisdiction.