The Solicitors Regulation Authority has intervened into the practice of a Bradford-based solicitor convicted of defrauding the Legal Aid Agency out of more than £300,000.
According to a notice published today, there is reason to suspect dishonesty by Mohammed Ayub, former managing partner of Chambers Solicitors.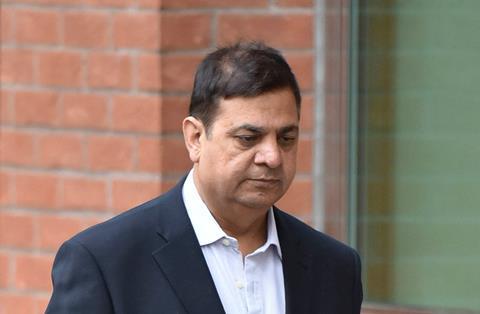 Ayub, 55, his brother Mohammed Riaz, 48, and the firm's immigration supervisor Neil Frew, 48, were last month found guilty of conspiracy to defraud at Sheffield Crown Court.
The men formed a sham company called Legal Support Services to claim inflated disbursements from the LAA for immigration and asylum contract work awarded to Chambers from September 2010 to October 2014.
The postal address for LSS was Fulton Street in Bradford city centre – 20 yards away from Chambers Solicitors in Grattan Road.
They were granted bail and will be sentenced in the new year.
The SRA said it was 'necessary to intervene in order to protect the interests of clients (or former clients) of Ayub or the beneficiaries of any trust of which he is or was a trustee'.