The Crown Prosecution Service has admitted that it needs to improve its disclosure of unused material after a rape trial was abandoned yesterday because vital phone evidence was not disclosed.
The trial was due to begin this month. However, London firm Hodge Jones & Allen said that, in a letter to the firm four days before the hearing, the CPS said new evidence meant there was no longer a realistic prospect of conviction due to material being provided by the defence.
The firm explained that the police, as is customary, seized the defendant's phone and downloaded data as evidence. The Crown subsequently reported on file that apart from text messages showing contact between the couple after the event, there was nothing else of interest on the phone that was disclosable.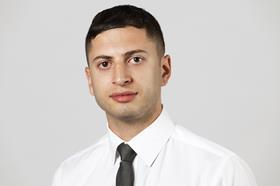 'It was only later, when an independent download by the defence also analysed the phone, that more than a dozen photographs showing the couple apparently cuddling in bed together were discovered,' Hodge Jones & Allen said on its website. The defendant's solicitor, Paris Theodorou, served the images to the CPS as evidence.
The CPS confirmed that it decided to offer no evidence at yesterday's pre-trial hearing. A CPS spokesperson said today: 'The CPS accepts that we, along with police colleagues, need to do more to improve our disclosure of unused material. There are systemic disclosure issues across the criminal justice system, and it will take a collective effort from all participants for improvements to be made.'
Although the CPS insists this was not disclosure failure by the prosecution, the case highlights ongoing concerns. Last year the Criminal Law Solicitors' Association, a practitioner group, collected hundreds of examples from solicitors about prosecution disclosure 'failures' to present to the Ministry of Justice, the Criminal Procedure Rule Committee and the House of Commons justice select committee.
Solicitor Robin Murray, former CLSA vice-chair, said disclosure scandals will continue to bring the criminal justice system into disrepute unless there is 'wholesale reform'. Disclosure issues on contested cases should be dealt with by qualified lawyers on both sides, not the police, Murray suggested. Disclosure should be a collegiate process. The courts should enforce the Criminal Procedure Rules, 'which they fail to do at present', he added.