Bennett Griffin are delighted to announce that Peter Ames has joined their ranks from a prestigious London firm.
Peter will join the commercial litigation team, giving Bennett Griffin one of the largest commercial teams in the town.
Peter is a City trained dispute resolution lawyer with 11 years' post qualification experience of large value and complex commercial, financial, fraud, and insurance disputes.
Peter also has significant experience in contentious regulatory matters and contentious insolvency. Current clients include FTSE 100 companies, Regulatory Bodies (including the Solicitors Regulation Authority), and high net worth individuals.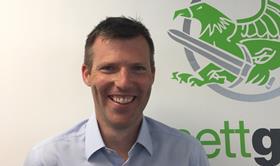 Peter is known for his practical commercial outlook, problem solving, and excellent communication skills.
Kate Hallin, partner and head of the dispute resolution team said: 'I am really excited by Peter's appointment, it will enable us to offer a full service to our commercial clients and we hope lead to some new clients working with us.'
Peter is excited by this new opportunity and is looking forward to getting immersed in the local business community.