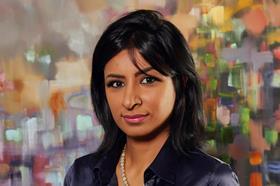 Calibrate Law has appointed Naheed Taj as the new head of family.

Taj has worked on complex and high value divorce cases often with a multi-jurisdictional aspect, as well as contact disputes and financial settlements following separation.

She will oversee the strategy, management and supervision of the Calibrate's family team.
Taj commented: 'I am delighted to embark on this new adventure supported by a fully-fledged team who are all well placed to be protecting the interest of clients in these challenging times. This is an exciting time for Calibrate Law, and I am thrilled to be a part of it.'
Ben Castle also joined the firm's family team as a senior associate. He has experience in all matters concerning divorce, financial disputes and issues relating to children.

Calibrate Law commented: 'After a long and exclusive search we are confident that Naheed and Ben will add the passion and drive for a better outcome within the world of family law.'

Founder investor John White added: 'Naheed and Ben are a breath of fresh air within an industry that is ripe for disruption.'

Taj and Castle both join Calibrate Law from Stowe Family Law's Reading office.