Intellectual property law firm, EIP, has announced the appointment of partner Claire Lehr as head of its trademark practice, EIP Brands.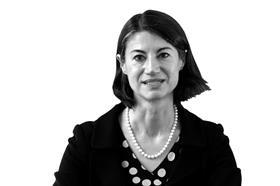 Claire is an experienced trademarks specialist having spent more than 15 years in the trademark field at law firms in the UK and Germany and various in-house roles.
Claire joined EIP from the London office of Cooley (UK) LLP where she was instrumental in helping to set up its London trademark practice. She provides strategic and tactical advice to clients in a wide range of industry sectors, from electronics and entertainment, including sports, to restaurants and clothing, hospitality, beauty products and online retail.
Claire said: 'I'm delighted to have joined EIP and excited by the opportunity to drive its trademark practice forward into its next stage of development. EIP has an established trademarks team and a growing reputation in this field. I'm looking forward to working with EIP's current client base and building relationships with new ones.'
Partner Matt Lawman said: 'I am thrilled to welcome Claire to EIP. She has a tremendous amount of experience and will be an asset to the team. This is an exciting period for the firm and Claire's enthusiasm will help drive our trademark practice forward.'