City of London law firm Druces LLP has announced the arrival of Edward Gordon-Hall, an experienced legal sector finance specialist, as its new finance director.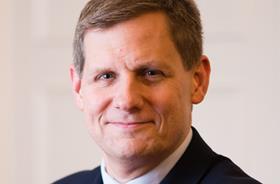 Edward has more than 20 years' CFO/FD experience gained across a variety of UK and international professional services firms (including Kilburn & Strode (where he was practice director), Lewis Silkin, Olswang (prior to its 3-way merger with CMS and Nabarros) and most recently, Edwin Coe), to head up Druces' finance team.
Edward brings board-level experience and a proven track-record in delivering innovative profitability and operational efficiency solutions, which involved overseeing all business support functions.