Edwin Coe is delighted to announce that Mark Menhennet has joined the firm as head of counsel within the property group.
Mark was admitted as a solicitor in 1981 and joins Edwin Coe having previously worked for several English and global law firms including Chadbourne & Parke, and (as partner) for Denton Wilde Sapte, and Sidley Austin.
His role is to undertake all aspects of UK real estate work, with a particular focus on secured lending and funding transactions.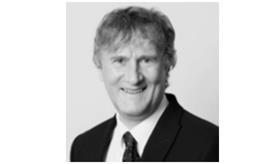 Mark has over 35 years' experience in advising UK and international public and private investors, banks, developers, financial/funding institutions, public/private authorities, insolvency practitioners, loan servicers, companies and individuals on acquisitions/disposals, development, leasing, funding (including securitised and syndicated loans) and management of commercial retail, residential and leisure properties, principally in the UK but also in France, Germany, Spain, Greece and other parts of Europe.
Head of property Stephen Brower said: 'We are delighted to welcome Mark to the firm. His background and experience is a perfect fit for Edwin Coe and I very much look forward to working with him again.'