Melissa Gire has joined London law firm, Mackrell Turner Garrett.
Appointed as a solicitor within the firm's existing experienced family law team, she brings four years post-qualification experience to the role, having previously worked within a regional firm in Surrey.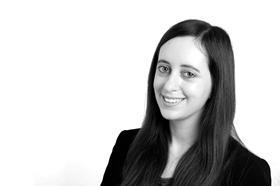 Melissa advises clients on a broad range of family law issues with a particular emphasis on divorce and separation, where all matters are agreed, through to complex litigation over children issues or financial arrangements following a divorce.
She also has experience drafting, reviewing and advising clients in relation to family contracts, including Cohabitation Agreements, Pre/Post Nuptial Agreements and Separation Agreements.
Speaking about her appointment, Melissa said: 'I am delighted to be joining the family law team at Mackrell Turner Garrett. family law can be a particularly sensitive area and often people's first focus is to take a matter to court, but my focus and that of many of my colleagues in the profession is to reach a non-confrontational outcome.'
Alison Green, head of family law at Mackrell Turner Garrett, added: 'We are delighted that Melissa is joining our team. She shares many of the same values as the rest of the team and her approach takes into full consideration the needs of all parties involved. I look forward to seeing how she progresses during her time with us.'