Law firm Axiom Stone Solicitors has recruited Vicky Tsan to its real estate team.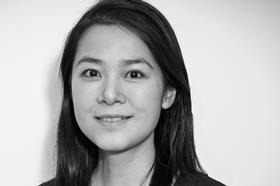 Tsan, who was born in Hong Kong, will join Mandarin-speaking colleagues at Axiom Stone to work with the firm's Chinese clients.
Tsan mainly acts for overseas investors from China, Hong Kong and South-east Asia and has expertise in residential property dealings – both sales and purchases of large-scale new build projects and second-hand properties.
She has also represented developers and private clients on land purchase and lease enfranchisement matters on commercial properties.
Tsan has knowledge of the Islamic mortgage market and has represented financial institutions as their panel solicitor, including overseas private banks in Singapore.
Tsan commented: 'Gathering experts from all legal facets, Axiom Stone allows me to provide a comprehensive legal service to all my clients, in particularly overseas investors. I am very proud of being part of the team in Axiom Stone'.
Head of property Idnan Liaqat added: 'The deterioration of markets within countries such as China and Singapore during the past few months and the weak pound has reflected a significant investment from the Far East, as people look to purchase properties within the UK as a form of stability for their portfolios.
'This has allowed us to also diversify our presence legally to deliver to our client's objectives. Vicky's presence and extensive experience will undoubtedly help Axiom Stone with our core principles of client contentment and offering of technical and pragmatic solutions.'
Before moving to Britain, Tsan worked for the Hong Kong Magistrates Court as court officer.