Law firm Blake Morgan has added to its private client team on the south coast with the appointment of a new partner, Paula Shea.
With over 15 years' private client experience, Shea specialises in tax and succession planning for high net worth individuals, their families and advisors.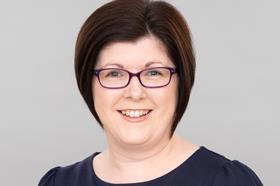 Shea joins Blake Morgan from Lester Aldridge LLP where she dealt with complex and technically challenging cases over her 13 years at the firm. Advising clients across a range of issues, including trusts, wills, probate and associated tax planning, Shea is particularly interested in engaging and advising entrepreneurs with succession planning. She is also a member of the Society of Trust and Estate Practitioners (STEP), Solicitors for the Elderly (SFE) and The Law Society Private Client Section (formerly the Probate Section).
Shea is dual qualified, both England & Wales and Northern Ireland.
Shea commented: 'Blake Morgan's private client team is impressive – the breadth of expertise within the team and the way it aligns with the wider firm allow it to put the clients' needs at the heart of the advice provided. What also really attracted me to the firm was the opportunity to be part of this dynamic and ambitious team, one that I hope I can help to grow further.'
Helen Bunker, partner at Blake Morgan, added: 'Paula is already a fantastic asset to our private client team. Her practical and sensitive approach and experience across a diverse range of clients, from private individuals with relatively straightforward affairs to those with significant business interests, makes her an ideal fit for us. We're delighted to have Paula on board and strengthening our offering to our entrepreneurial and business clients on the south coast.'
Shea is based in the firm's Southampton office.