Sarah Greenhalgh joins Bevan Brittan as a senior associate based in the Birmingham offices. She has knowledge and experience within the housing sector, and will focus particularly on corporate, transactional and governance work for housing clients, including housing associations and local government.
She was previously an associate at Anthony Collins Solicitors in the City, where she advised on mergers, corporate re-structures and joint ventures. She is a law graduate from the University of Birmingham.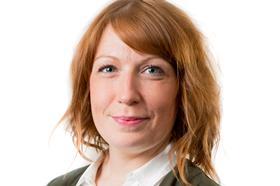 She said: 'I am naturally delighted to be joining Bevan Brittan to assist with and grow the exciting work the firm already undertakes for its housing clients. The need to provide more quality housing remains a critical issue – not just here in the Midlands – but also in many areas of country, and I look forward to working with a range of clients and agencies in finding innovative ways to meet this vital social need.'
Jonathan Turner, partner and head of housing at Bevan Brittan, said: 'There is an ongoing need for affordable housing, but - with tightening funding options and resources – new and innovative funding models and governance arrangements such as shared ownership are frequently required.
'Therefore, I would like to welcome Sarah as a valuable addition to the Bevan Brittan team. She will be joining a group of legal professionals that is now among the market leaders in the housing sector, and which is continuing to expand its capability, knowledge and experience.'