Serjeants' Inn, which specialises in high-profile cases, often involving ethical or social issues, has announced two top-tier lateral recruits, His Honour Brian Barker CBE, QC and Dijen Basu QC.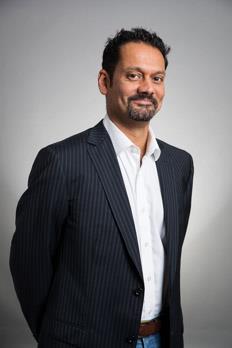 These additions follow that of three other established practitioners; Rachel Spearing, Ian Skelt and Andrew Perfect over the last six months. director of client care, Catherine Calder, notes, 'We are very glad to welcome such stellar additions to Chambers as a further advance in the momentum Serjeants' Inn has seen over the last three years, with numbers increasing by over 30% and a gain of 10 silks. The set has won 20 awards in the same period and is recognised by the Bar Council for its excellence in well-being'.
The award-winning chambers has strengthened its police, public and employment practices further still with the arrival of silk Dijen Basu QC, who joins from 5 Essex Court.
Dijen was called to the Bar in 1994 and took silk in 2015. He focuses on police, public and employment law, advising and representing police forces and other police organisations in relation to judicial review proceedings, inquests and civil actions.
Dijen has worked on a variety of high profile cases, including the first 12 pre-inquest review hearings in relation to the inquest into the death of Russian whistle-blower Alexander Perepilichnyy, in which he represented the Surrey Police, and the recent Court of Appeal case concerning the right of Forces to charge for the policing of events. His arrival is testament to Serjeants' Inn's standing at the pinnacle of the police law field: members act in the cases which shape police law in this country.
A qualified doctor, Dijen is registered with the General Medical Council. He is uniquely placed to advise on, and act in, contentious matters connected with healthcare, including employment disputes, clinical negligence and personal injury, regulatory and disciplinary issues and inquests. His medical experience also makes him a particularly strong cross-examiner on medical and scientific matters.
Dijen was appointed a Crown Court Recorder In 2009 and he became a member of the Attorney General's Panel of Special Advocates the following year.
Serjeants' Inn also welcomes His Honour Brian Barker QC CBE who joins Chambers as an associate member. Following a judicial career, His Honour Brian Barker QC now chairs high-profile inquests and inquiries, a key practice area for Serjeants' Inn.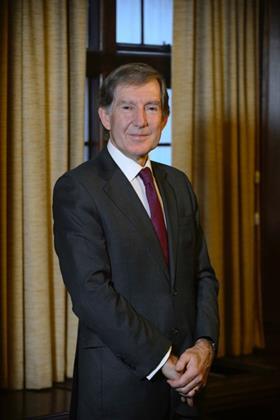 Previously the Recorder of London - the Senior Judge at the Central Criminal Court - his work since retiring from the Old Bailey in 2015 includes the fresh inquest into the death of Pte Cheryl James at the Deepcut Army Barracks in 1995, a MOJ-funded Article 2 inquiry and a private members' club internal inquiry.
He is the current Judicial Panel Chairman of the British Horseracing Authority and the Independent Reviewer of National Security in Northern Ireland.