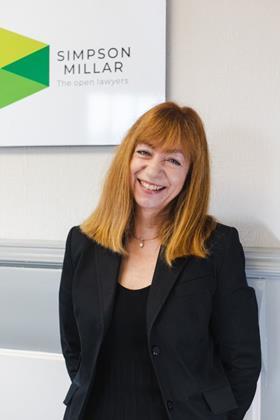 Law firm Simpson Millar has appointed Sarah Debney as national head of conveyancing.

Debney brings more than 35 years' conveyancing and strategic management experience, as well as expertise overseeing all aspects of buying, selling and re-mortgaging residential properties, to the role.

She was previously head of legal practice and head of operational quality and compliance at Premier Property Lawyers.

Debney is a Fellow of the Chartered Institute of Legal Executives and a professional council member for the Council for Licensed Conveyancers (CLC).

Director of private practice Chris Johnson commented: 'I am delighted to be welcoming Sarah to the firm.

'She joins Simpson Millar at an exciting time for the Residential Conveyancing Department as we look to continue to grow our market share and strategic partnerships.

'Sarah provides us with a wealth of practical and technical experience, but she has also operated at a senior level in one of the largest conveyancing practices in the country. Her experience is helping shape the way Simpson Millar delivers legal services in this area, from all aspects of the client journey to risk management in what is unquestionably a demanding and changing environment.'

Simpson Millar employs more than 500 people who perform across several departments in support of clients, including those going through a separation or divorce, people looking to purchase a new home, and those who have become ill or injured because of their work or while serving in the Armed Forces.