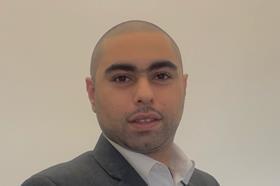 Law firm Simpson Millar has expanded its national private client division with the appointment of employment law solicitor Balal Qaiser.

Qaiser has experience in cases relating to unfair dismissal, breach of employment contract, settlement agreements and discrimination in the workplace.
He commented: 'Employment-related issues are particularly prevalent at the moment, with staff facing additional uncertainty as a result of the pandemic. The changes in the way in which business in all sectors are adapting to life post pandemic, is having a dramatic effect on all employees on issues such as where, when, and even how they work moving forward.
'As a result, many people are looking for legal representation to help ensure that their concerns are heard and managed in the correct way, or to recover compensation, or lost wages, in cases where they have been discriminated against or unfairly dismissed.'

Qaiser, who specialised in serious injury and industrial disease claims before transitioning into employment law, previously worked for both Slater and Gordon and Minster Law.

Private practice director Chris Johnson added: 'It is a real honour to welcome Balal to the team. His broad spectrum of training outside of the employment sector, dealing with clients who have suffered life changing injuries and illness, really does enable him to support clients going through significant moments of truth in their working lives.

'Balal's dedication and commitment to delivering the best possible outcome on behalf of his clients is very much reflected in the values of Simpson Millar and I am confident his arrival will further complement our existing network of highly experienced and dedicated employment law experts.'