Jenner & Block has appointed white collar lawyer Robert J. Dalling to partner in its London office.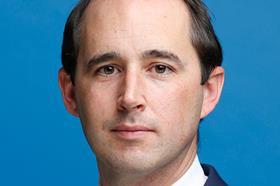 Dalling joined the firm as special counsel in January 2019. He has experience advising multinational corporates and individuals in internal and external investigations involving a range of financial crime and other regulatory issues, including bribery and corruption, money laundering, fraud, and trade and financial sanctions. He also advises companies on compliance issues in these areas.
Dalling is among a group of eight lawyers from across the firm's offices who have been promoted to partner.
Jenner & Block's incoming co-managing partner Katya Jestin commented: 'Rob and the other new partners have demonstrated a deep commitment to the firm and our clients, as well as to our core values of excellence, collaboration, diversity and inclusion, and pro bono and community service.'
Managing partner of the London office Charlie Lightfoot added: 'Rob's background as a former criminal barrister and prosecutor, combined with his experience working across borders with multiple enforcement agencies, make Rob a very valuable and valued colleague'.
The firm's London office celebrates its fifth anniversary this year.